Vaijayantee Bhattacharya has flown to Kolkata from Bahrain countless times since she first moved to the Pearl of the Gulf in 2010. But now she is back in Kolkata – India's cultural capital where she was born and educated – on a very special mission to launch her first book.
Mosaic Vision, published by Partridge India, an offshoot of Penguin, is a lavishly produced 114-page volume of 37 poems penned over the years by the journalist-turned-writer who has made Bahrain her home where she lives with her son Viraj and husband Tuhin Roy Chowdhury.
"As a child, I scribbled poems in a notebook which had a velvet cover. Whenever I held it, I felt as if I was holding the hand of a close friend. It was very comforting. The warmth of poetry has persisted through my adolescence and youth; even as a mature woman who has seen the world and is blessed with a six-year-old son, I am still energized by the words I string together", Vaijayantee told Al Arabiya.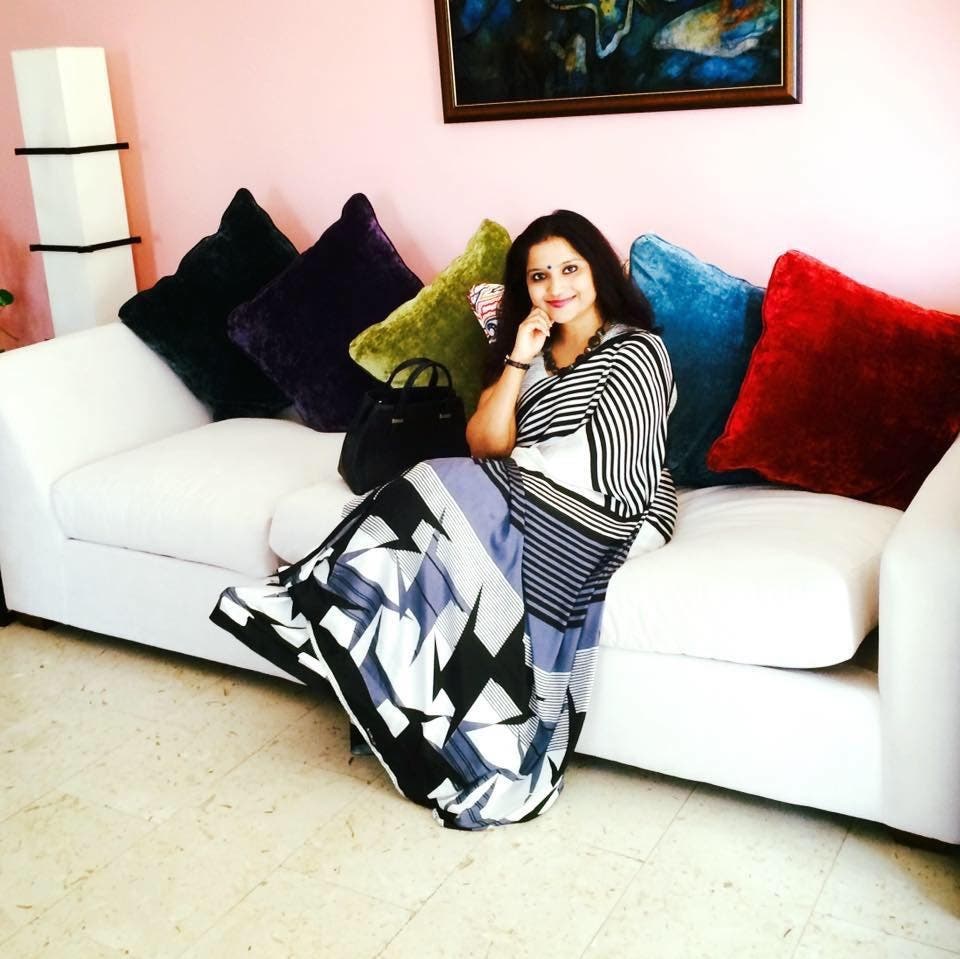 Nothing parochial
Most well-bred Bengalis are creative and imaginative but Vaijayantee, 38, is particularly gifted. There is nothing parochial about her creations, though. She explores universal emotions like love, longing, betrayal, estrangement, loneliness and madness or the sheer magic of the first cup of tea in the morning and the pull of filial or maternal love which makes her outpourings stand out.
But the entire anthology is somehow embossed with the sadness of an unfulfilled existence and the reader is left with a taste of melancholy which lingers. Another notable feature is the 'Afterword' – the last section which puts each poem into context. Wish abstract painters too did that!
Two of the poems are dedicated to Vaijayantee's adopted home. In My Bahrain she salutes the island nation: Dear Bahrain, you showed me life/ In a host of shades I would have never known/ In you today I live in peace/ In your lap my son has grown.
The Roads of Bahrain captures the rapid architectural transformation and extensive reclamation of land changing the island's landscape, which begs the question: What if the old roads of Bahrain spoke to the new ones one magical night?
After studying English Literature at Kolkata's Loreto College, Vaijayantee dabbled in journalism before she was hired by leading publishing houses like SAGE and Macmillan in New Delhi.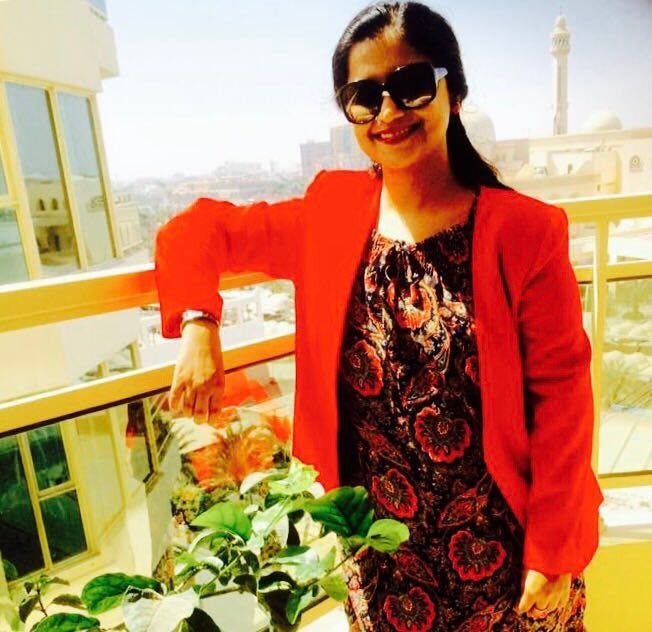 Career in Bahrain
Thanks to her marriage, she packed her bags for Bahrain where she worked for magazines and newspapers like Bahrain This Month, Weekender, Sabaya, Mayadeen and Bahrain This Week besides the Kempinski group of hotels and public relations firm, Veritas
But in her spare time she invariably returned to her first love – poetry – which was kindled when she was barely eight.
"My first exposure to the Middle East was unnerving. It was an alien land; the desert climate was unlike anything I had experienced; I didn't understand a word of Arabic and the encompassing silence was in stark contrast to the cacophony one was used to. I was suddenly uprooted and planted in the desert but with time I grew roots there. Today when I return to Bahrain from Kolkata or any other part of the world, I feel totally at home", she says.
But she is clearly unhappy with what's going on in the land of her birth.
"The growing intolerance and targeting of Muslims is against the grain of India's Constitution as we have always been a secular country and that is the India where I was born and where I want to return to each time," Vaijayantee signs off.