The Indian government has just dealt a body blow to the one-million-odd differently-abled people in the country.

Shellshocked by the imposition of a goods and services tax (GST) on essential aids and appliances used by them from July 1, the hard-pressed handicapped men and women are girding up their loins for a long-drawn battle to demand withdrawal of the debilitating levy.

Special ability groups have been organizing silent candlelight-vigil protests in various cities and have launched a no-holds-barred social media campaign to create awareness about the sorry plight of the disabled, 80 per cent of whom live below the poverty line or lead a hand-to-mouth existence.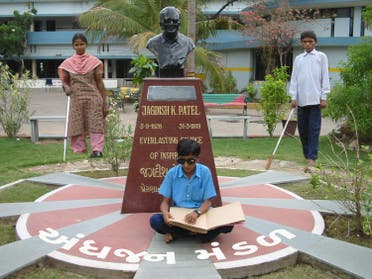 Half-baked measure
Rahul Gandhi, vice president of India's main opposition party, Congress, who was the first politician to immediately take up the cudgels for these less fortunate souls, told the Narendra Modi regime to completely roll back what he called the 'disability tax'.

Following massive public protests and strongly-worded letters, the finance ministry, in a half-baked measure, did lower the tax burden on some of the equipment but most of the assistive devices will still cost the crippled an arm and a leg.

"The deaf, mute, blind and paraplegic people among us already carry the weight of the world on their shoulders fighting discrimination and physical challenges. Even a five per cent tax will make disability products expensive," says social worker Babubhai Sabuwala, himself paralysed from waist down.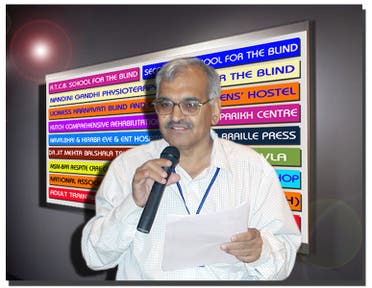 Talking books
While five percent GST has been slapped on Braille writers, Braille paper, wheelchairs, talking books, assistive listening devices, implants for hearing disabilities etc, orthopaedic appliances like crutches and surgical belts will be 12 percent dearer and modified cars for the differently-abled hitherto priced at Rs 450,000 will now cost a whopping Rs 530,000.

According to Javed Abidi, convener of Disabliity Rights Group, who led many a successful campaign for 15 years for removal of all taxes on disability aids finally in 2006, it will be extremely difficult for an average physically challenged person mostly living in villages to buy the essential devices, which even now are already beyond their reach.

"It is not clear why the government is taxing disabled citizens of India", he wondered, and added that his years of efforts to make assistive products easily available to all would go down the drain if the GST was not withdrawn.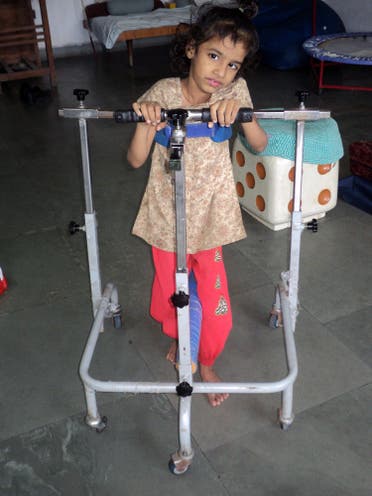 Plethora of problems
Dr Bhushan Punani, self-effacing executive secretary of Ahmedabad-headquartered award-winning Blind People's Association (BPA), told this correspondent that the visually-impaired and other handicapped people have a plethora of problems besides the expensive aids.

"Day after day, these hapless men and women face challenges like stigmatisation, unemployment, restricted movement and lackadaisical attitude of society, government and even their own dear ones", says Dr Punani who has dashed off letters to various authorities for improving the lot of the disabled at BPA, which has helped rehabilitate some 500,000 sightless as well as physically and mentally challenged people.

What has dumbstruck the disabled most is the fact that it was Prime Minister Modi who had last year stolen their hearts by appealing to Indians to refer to them respectfully as 'divyang' (one with divine body) and also had only a couple of days ahead of implementing GST on July 1 distributed tricycles to as many as 18,000 differently-abled people.

"I can't believe that his government has now made our life miserable by taxing our essential instruments and making them unaffordable", says sightless social worker Dinesh Udeshi and adds that one out of every three blind people in the world lives in India which has 15 million sightless people, including two million children.