Pilgrims attacked amid rising militancy in Indian Kashmir's cycle of violence
The brutal attack carried out by suspected militants on Amarnath Yatris (pilgrims) on Monday in Indian Kashmir's Anantnag district has far reaching implications not only on Kashmiris living in the valley but also on those who live in other parts of India.
For more than two decades, Kashmiri Muslims are being blamed for forced migration of thousands of Pandits in 1990s and the latest attack is likely to further deepen the already widening divide between Muslim majority Kashmir and Hindu majority Jammu.
Many non-Muslim youths showing their anger against the dastardly attack on Hindu Pilgrims, that left seven dead and 19 injured, demanded strict punishment against the local Muslim population. Even Indian Home Minister Rajnath Singh was trolled for his pro-Kashmir tweet.
"The people of Kashmir have strongly condemned the terror attack on Amarnath Yatris. It shows the spirit of Kashmiriyat is very much alive," Home Minister tweeted. Soon after his tweet people trolled the minister and asked to take strong action against the local population, some even suggested "mass genocide".
"Who gives … about the spirit of Kashmiriyat at this moment? It's not your job to placate. Just drag those cowards out and cull them' replied a user Shuchi Singh Kalra, who identifies herself as editor of one of India's leading Online travel company – Make My Trip.
The people of Kashmir have strongly condemned the terror attack on Amarnath yatris. It shows the spirit of Kashmiriyat is very much alive.

— Rajnath Singh (@rajnathsingh) July 11, 2017
Not the first attack
This is not the first time that Yatris have been attacked in Kashmir. In 1993, Pakistan-based militant organization Harkat-ul-Ansar attacked the Yatra and announced a ban on the annual Hindu pilgrimage.
Then, in August 2000, as many as 30 people were killed when militants attacked a base camp in Pahalgam area of south Kashmir. Similar attacks were carried out in 2001, 2002 and 2006 also.
According to defense officials in Indian Kashmir, the attack seems to counter the operations launched by the Indian forces against the increasing number of militants in the state. So far more than two dozen militants including their top commanders have been killed in recent weeks in various parts of the valley.
Claiming to have extra security put in place for the safety of people in Jammu and Kashmir, top defense official, however, didn't rule out the possibility of more attacks in future.
"We cannot rule out more attacks as the number of militants in Jammu and Kashmir has shown an alarming increase in recent past," said a top security official based in south Kashmir.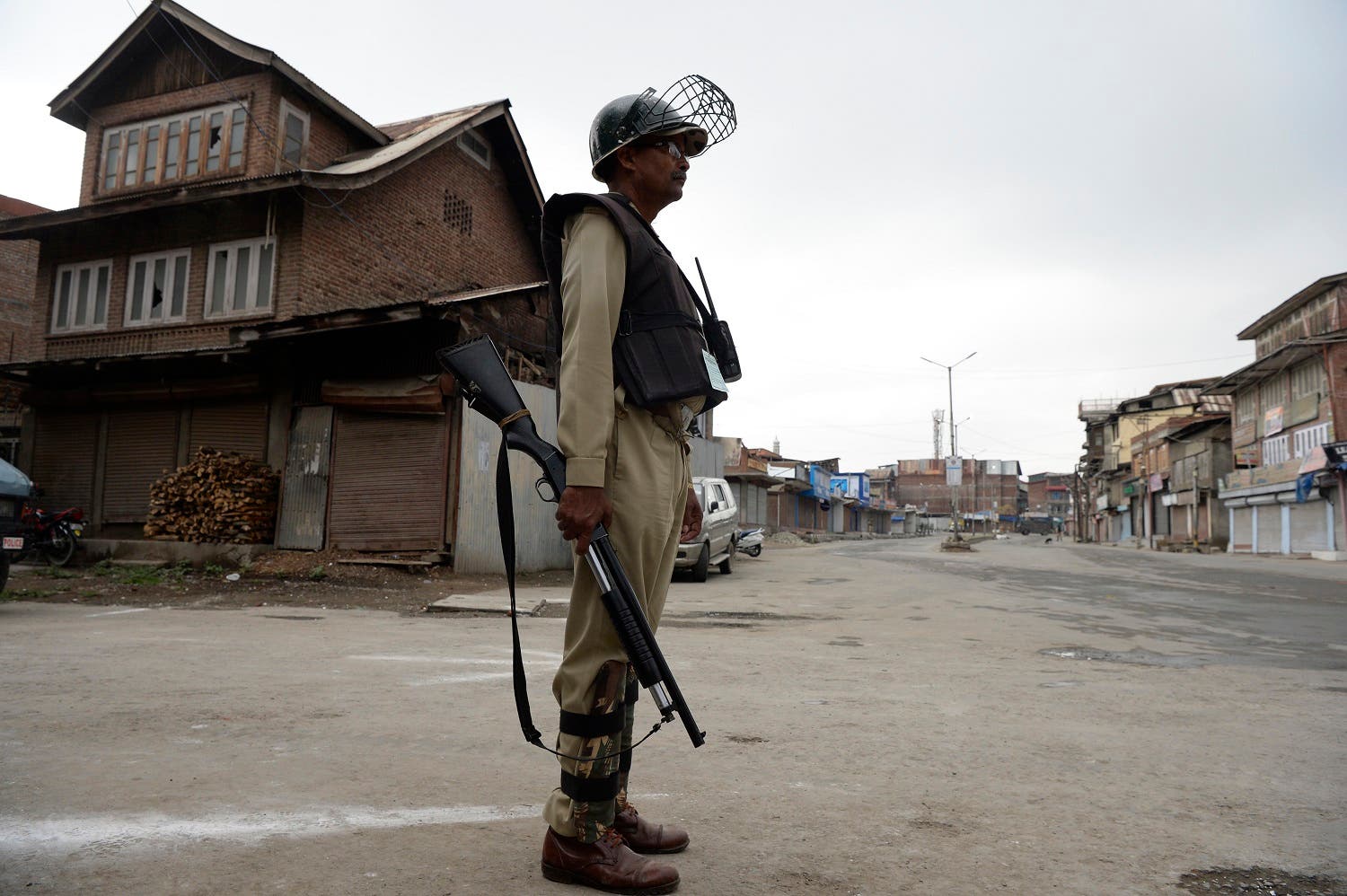 Growing militant ranks
The number of local youths joining militancy in Kashmir since the fresh agitation erupted in July last year has shown an alarming increase with security agencies putting the figure at nearly 250 till March.
According to Jammu and Kashmir Police records in 2013, 31 local youths joined militancy, the number for 2015 jumped to 66 and 88 in 2016. This year police say, so far 29 youth have taken up arms.
The spurt in locals joining militancy began after the killing of Hizbul Mujahideen Commander Burhan Wani in an encounter in south Kashmir on 8 July last year. "This is an alarming trend and it can make situation worse in following days," says ruling People's Democratic Party spokesperson Dr Mehboob Beg.
Beg cautions the youths that violence will lead nothing and can bring more chaotic situation in Indian Kashmir. "I want to tell these youths that violence hasn't solved anything so far anywhere in the world. I request these youths to shun this path of violence and enter into a non- violent dialogue," he added.
Though the security agencies are tight lipped about the trend of youths joining the militancy. Experts in Indian Kashmir blame atrocities committed by Indian army and the absence of dialogue with Pakistan and local Hurriyat leadership as the main cause for these youths joining militancy.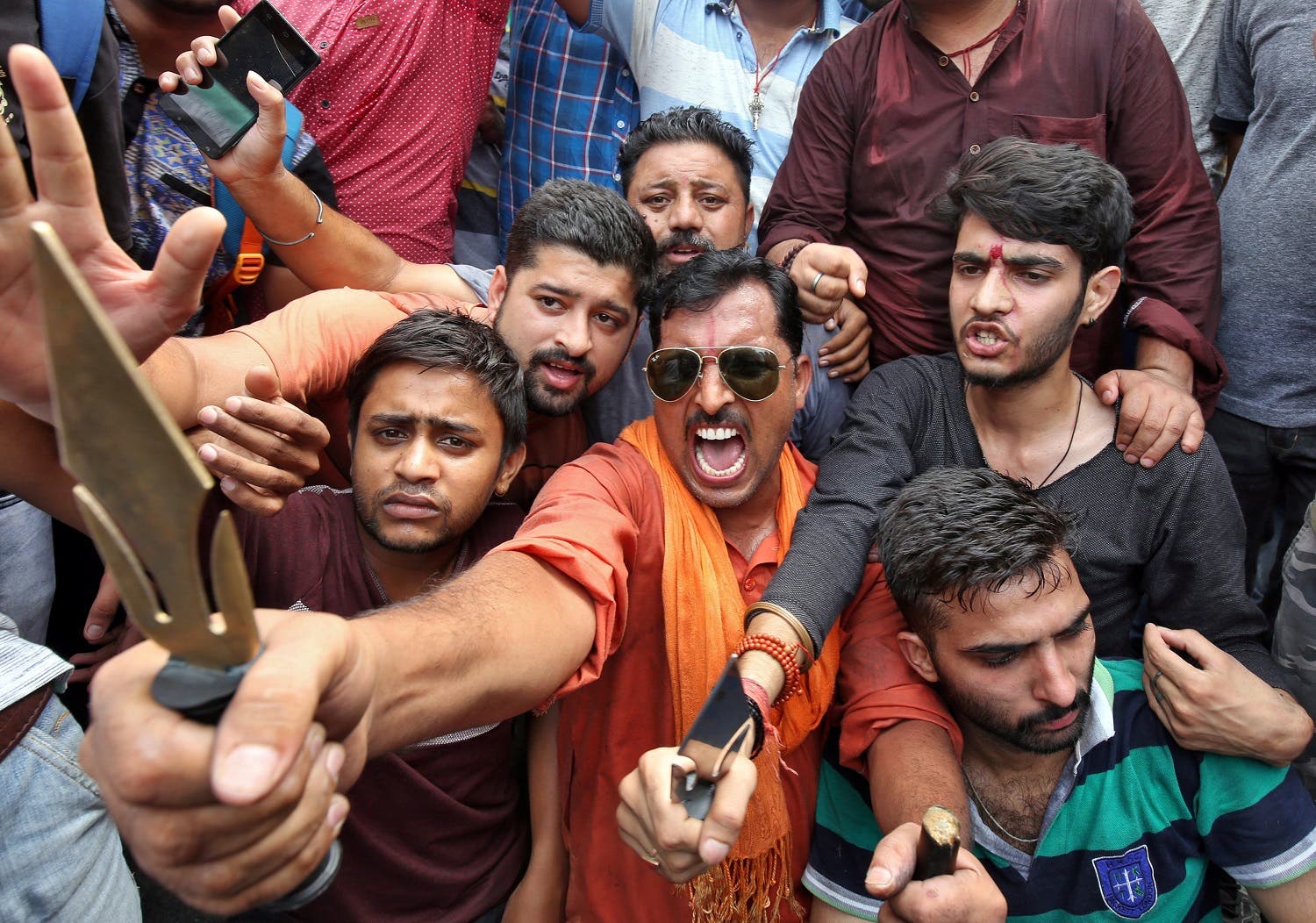 Alienation
"There is anger against the Indian state in Kashmir Valley. The alienation in Kashmir against India has grown, last year alone around 120 civilians were killed, 2000 civilians lost their eye sight due to pellets and over 16000 were injured," says Political Analyst Gowhar Geelani.
Senior Hurriyat Conference leader, a secessionist group which heads the unrest in Indian Kashmir, admits that situation is "dangerous" in Kashmir as compared to the previous unrests, however, he believes that the beginning of meaning full dialogue will end the present crisis.
"India has to admit that Kashmir is a political issue and needs to be addressed politically. The need of the hour is to start a dialogue between India and Pakistan including leadership from Kashmir to end up this stalemate", says Hurriyat Conference leader Shabir Shah.
"All eyes are on Prime Minister Narendra Modi, he has the power to stop this alienation in Kashmir. He must treat people of Kashmir as his own and try to address their issues," Dr Beg added.
Understanding how dangerous turn the attack on Amarnath Yatris could take, Kashmiri across the political, religious and ideological spectrum including top Hurriyat Conference leaders like Syed Ali Shah Geelani, Mirwaiz Umar Farooq and Mohammad Yasin Malik condemned the attack. Yet, together, they do not seem to be in a position to come anywhere close to resolving the Kashmir dispute.