A historical city in India, notorious for bloody communal riots until only a few years ago, has finally covered itself with glory.
Founded by Mughal emperor Ahmad Shah on the banks of the Sabarmati river in 1411, the 5.5-square-kilometre walled city of Ahmedabad dotted with some 2,600 heritage sites in its 500-odd narrow labyrinthine lanes and bylanes has just been accorded the status of a world heritage site by the United Nations Educational, Scientific and Cultural Organization (UNESCO).
Though Ahmedabad, the largest city in Prime Minister's home state of Gujarat, witnessed violent Hindu-Muslim clashes in 2002 when Narendra Modi himself was the chief minister, it is not for nothing that the Paris-based agency has bestowed the rare honor on this former Manchester of the East.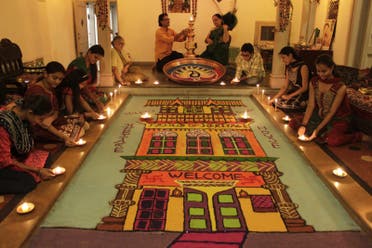 Freedom struggle
After all, as India's permanent UNESCO representative Ruchira Kamboj tweeted soon after the prestigious inscription, Ahmedabad was preferred over Delhi and Mumbai – which until last year were also in the race for the coveted tag – because it has stood for peace and was a landmark city where Mahatma Gandhi began India's freedom struggle and lived from 1915 to 1930.
The 606-year-old city, which was the capital or headquarters of the regional Mughal viceroys, for over 550 years also boasts countless historical monuments of mellow honey-colored sandstone and white-marbled Hindu and Jain temples with elegant carvings.
The first Indian world heritage city has 12 fascinating 'darwazas' or gateways with triple arches and highly-ornamented buttresses, numberless age-old 'havelis' or traditional but majestic.
It also boasts of multi-storied wooden mansions built by wealthy merchants, mosques and mausoleums depicting the Indo-Islamic architecture, and 'pols' or gated streets lined with bird feeders, public wells and shrines of a bygone era whose rich architectural heritage must be seen to be believed.
If the yellow-sandstone Jumma Masjid with 15 domes of different elevations supported by 260 pillars has been hailed as the most beautiful and imposing structure in the world, the intricate carvings of latticework windows at Rani Sipri's Mosque commissioned by Mahmud Begda's queen mesmerize visitors.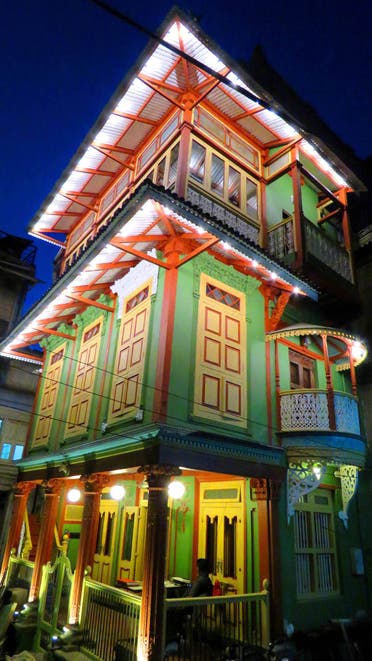 Architectural marvels
"Rani No Hajiro tomb complex of Ahmad Shah's queens, Sidi Saiyed Masjid famous for silver filigree work, Rani Rupmati's Mosque with ornate balconies and perforated stone screens as well as mysterious Shaking Minarets are all architectural marvels", points out Iqbal Khan, a heritage researcher and Gujarat High Court advocate who has fought many a legal battle for preservation of the city's one-of-a-kind monuments.
No wonder, heritage walks are being organized regularly by House of MG and the local civic body for citizens and tourists to take them around the walled city for a glimpse of its syncretic past and to experience the vibrant living culture. Indeed, culture vultures among foreigners as well as students and holidaymakers from outside Gujarat even prefer to stay for a few days in Heritage House and other well-maintained "havelis" instead of far-off expensive hotels.
"We treat them as our family members, offering modern amenities, teaching our cooking techniques, accompanying them to shopping, taking them around the walled city and celebrating Gujarati festivals with them", says Jagdep Mehta, whose award-winning, eye-catching, multi-storied mansion attracts guests around the year.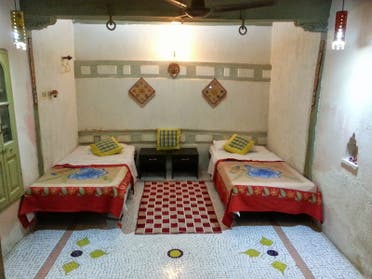 Traffic congestion
With its newfound status, tourists are bound to flock to Ahmedabad, now also chosen for development as a smart city, but neglect of heritage sites, rampant encroachments, traffic congestion, garbage dumps and water as well as sanitation crises are all sure to dampen their spirits and make them wonder why 20 countries supported Ahmedabad's bid for UNESCO recognition.
The change in the demographics of the walled city with a population of 400,000 – a unique blend of people with different social, religious and cultural backgrounds--may also raise eyebrows of many day-trippers as hundreds of panic-stricken Muslims who lived cheek by jowl with their Hindu and Jain neighbors before the 2002 communal clashes have moved to safer ghettos of their community.
About 1,500 people, mostly Muslims, were killed and 294 Muslim shrines were damaged in the riots that erupted after 59 Hindus were burnt alive in a train fire near Godhra in central Gujarat on February 27, 2002.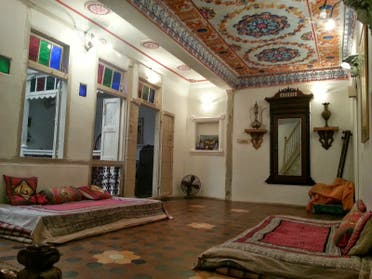 UNESCO conditions
Well, UNESCO officials will review the situation in 2019 and could withdraw the world heritage city tag if Ahmedabad now bursting at the seams with seven million citizens does not meet the conditions laid down by them.
Abhay Mangaldas, convener of the Indian National Trust for Art and Cultural Heritage and founder-director of House of MG, rightly feels that the civic body should rise to the occasion and swiftly implement its ambitious conservation plans to live up to the expectations of tourists.
But, as heritage lover and famed cricketer Manprit Juneja said, Ahmedabad has now joined Paris, Vienna, Cairo, Brussels, Rome and Edinburgh and, therefore, citizens should also do their bit by actively participating in the heritage protection movement.