Dressed in a headscarf and a robe, 24-year-old Palestinian Nesreen Hajjaj, routinely leads people through one of the world's most significant Jewish sites in Berlin. She sees this as her contribution to peace.
Nesreen works as a freelance tour guide at the Anne Frank Center in Berlin – a vacancy recommended by a former coworker, who is also Palestinian. Part of her duty is to provide commentary on the history and struggles of the Jewish people during World War II at the height of Nazism.
"We talk about different topics such as war, discrimination, and identity…but among the important ones is the Old Jewish Cemetery as it is the first in Berlin'', says Hajjaj.
Located near the Anne Frank Center, the Old Jewish Cemetery was once a resting place for thousands of Berlin's Jews, which was eventually destroyed by the Nazis in 1943.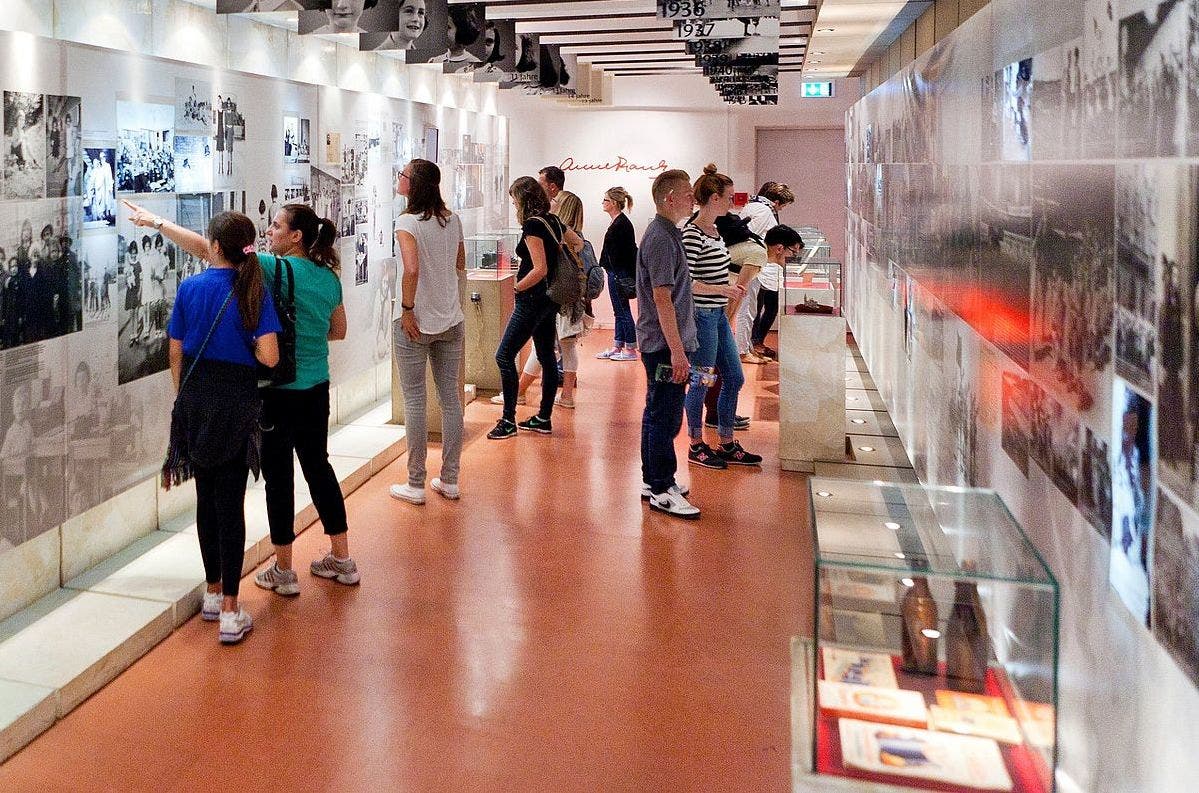 Nesreen believes that working at a Jewish museum shows that Muslims are tolerant toward other cultures. However, there are Palestinians who consider her decision unjustifiable, claiming that there are plenty of other jobs available to her.
Some social media users are calling her an infidel and a hypocrite. Nesreen, however, says that we must look at our similarities rather than differences."We must be open-minded toward different people, especially if you live within their societies," she says.

The few Arab tourists who have met Nesreen at the Center find her job interesting.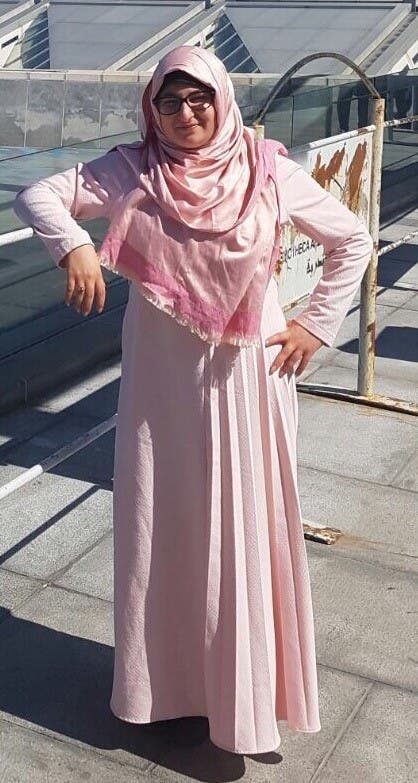 Palestinian situation
Nesreen said that many peoples "suffered during history and humanity witnesses from time to time ordeals such as European-Jewish situation during the Nazi era and also the suffering of the Palestinians today as Palestinian lands and houses are being conquered like what my grand parents have lived before and I still remember it with pain."
Future plans
Nesreen is initiating an awareness program with the German authorities to help combat discrimination against Muslims in Berlin and hopes to better people's understanding of Islam.
She also teaches Arabic and Islamic studies in a few organizations in the city and is at early stages of writing a biography that will also highlight the challenges faced by Muslim-Palestinian communities in Germany.
Nesreen's parents are Palestinians from Lebanon's Nahr al-Bared. They migrated to Berlin 28 years ago. She has never visited Palestine as she was granted a German Identification card only in 2014.