The 'eyeball-to-eyeball standoff' between Chinese and Indian troops high in the Himalayas has created uncertain war-like situation in Asia.
China has warned India it is willing to defend territory "at all costs" and it should not harbor any "unrealistic illusions" over a border dispute that threatens to boil over into an open conflict. However, India has asked China to withdraw forces to end the stand-off.
The two countries remain locked in a bitter standoff over the Doklam Plateau, known as Donglang in China which is run by Bhutan. Indian supports Bhutan's claim over the land but China has called India's intervention as "aggressive interference' and is eager to go ahead to build the 'controversial road".
"Shaking a mountain is easy but shaking the PLA (People's Liberation Army) is hard," China's Ministry of National Defense spokesman Wu Quian said to the media in Beijing. He adds "Our border troops would step up targeted deployment in case India didn't withdraw its forces".
Indian Foreign Minister Sushma Swaraj on Thursday told the country's Parliament that both Indian and Chinese soldiers should withdraw from the Doklam region in the tri-junction with Bhutan. However, she quickly cautioned China, that any unilateral alteration of border will not be allowed.
"Any unilateral altering of the border by China would amount to a direct threat to India's security concern and will be dealt accordingly," she said.
"This time they brought bulldozers, and earth excavators (to build a road) and their intention is to reach the tri-junction of India-China-Bhutan. If China alters the status quo of the tri-junction unilaterally, then it becomes a direct challenge to our security. China wants us to withdraw our soldiers. What do we want? If there is to be sit-down talks, then both countries should withdraw their soldiers," said Swaraj.
The issue
Doklam plateau, what is known as Donglang in China, is a narrow plateau lying in the tri-junction region of Bhutan, China and India. Doklam lies close to the modern day Yadong county of Tibetan Autonomous Region, which china claims as its own territory. Doklam is a strategically key area for India to maintain security of the northeastern states of the country.
India has said the Chinese road project threatens its access to the corridor and makes the country's security vulnerable to the external forces. However, China argues, Doklam is a bilateral issue between Beijing and Bhutan and that India has no concern with it.
India's army chief warned earlier this month that India's army was capable of fighting "two and a half frontal wars" if needed to secure its borders. Indian analysts too believe that it is important to halt China's aggression as it challenges country's national security.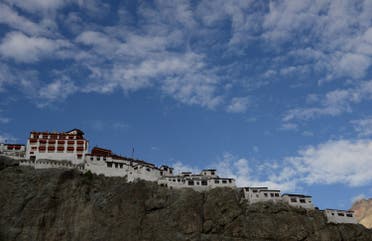 "China has been constantly moving the tri junction towards South from Batanga to Doklam which is against the various agreements between Bhutan and China and also, between India and China, says, Bharat Karnad, New Delhi based Security Analyst, who works as Research Professor National Strategic Security.
Karnad added, "India's interference is crucial to save country as China's ultimate focus is to reach Siliguri Corridor in West Bengal, which endangers its National Security".
Meanwhile the only intervention so far from Bhutanese side has been a press release asking China not to violate 1988 and 1998 agreements, which state that the two sides agree to maintain peace and tranquility in their border areas pending a final settlement on the boundary.
"Bhutan has conveyed to the Chinese side, both on the ground and through the diplomatic channel, that the construction of the road inside Bhutanese territory is a direct violation of the agreements and affects the process of demarcating the boundary between our two countries.
Bhutan hopes that the status quo in the Doklam area will be maintained as before 16 June 2017," reads the press release issued by Bhutanese Government on June 29.
Is India party to the border dispute?
China claims that India's doesn't have any say in the border dispute between Beijing and Bhutan and that the two countries have a basic consensus on the functional conditions and demarcation of their border region under 1998 Agreement on Maintenance of Peace and Tranquility in the Bhutan-China Border Area.
However, Analysts says, India is bound to provides support to Bhutan from Chinese aggression as a responsible neighbor and ally. "India is duty bound to save Bhutan border according to the 2007 friendship agreement between New Delhi and Bhutan Any step that is affecting the Bhutanese border will have security implications for India," said Karnad. "Bhutan's security is India's safety", He adds.
The Friendship Treaty between India and Bhutan in 1949 which was later updated in 2007 clearly shows that under Article 2 of the treaty Bhutan entrusted India with the power to guide it's foreign policy. But Article 2 of the updated 2007 version freed Bhutan from seeking India's guidance on foreign policy and obtaining permission over arms imports, among other things.
The article in its latest format only says that India and Bhutan "shall cooperate closely with each other on issues relating to their national interests. Neither government shall allow the use of its territory for activities harmful to the national security and interest of the other."
Uneasy Neighbors
The Doklam standoff is the latest of many issues that has put Indo-china relations to test from time to time.
The border issues between India and China is rooted deep in the disputed status of the McMahon Line, which defines the border between India and Tibet. India recognizes this agreement as the basis for its territorial claim while China objected the validity of McMahon Line which was drawn in 1914 Simla convention. China believes that it was not a party to Simla Convention so it is not bound to accept the boundary demarcated by Simla convention.
India claims 43,180 squares Kilometers of Jammu and Kashmir occupied by China including 5180 square kilometers cede to China by Pakistan under a 1963 China-Pakistan boundary Agreement. On the other hand, China claims 90,000 square kilometers of territory held by India in Arunachal Pradesh.
Another point of irritant between India and China is the presence of Spiritual leader Dalai Lama in the Country. China views that India is treating Dalai Lama in India as government in exile in Dharmsala, a city in Indian state of Himachal Pradesh, which is just 200 miles away from China's border.
Meanwhile experts believe China has to shun its rigidity and maintain status quo at the tri-junction, otherwise the confrontation could endanger peace in Asia.