The Indian government is getting so obsessed with the cow that educational institutions across the nation might soon add "cowlogy" or "cowpathy" to their curriculum to keep pace with changing times.
The milk-producing bovine is venerated by Hindus who account for over 84 percent of the population of the world's biggest democracy. The cow enjoys a special status in the country's constitution too.
But Prime Minister Narendra Modi's Hindu nationalist Bharatiya Janata Party (BJP) government's cow fixation is horrifying rationalists in the officially secular nation.
Unique identification
The country's agriculture ministry has announced that a unique identification number will be issued to cows individually giving details of their age, height, weight, color, horn, breed and ownership to curb cattle smuggling and illegal slaughtering.
The unprecedented exercise will cost billions of rupees in a country where, according to a World Bank report, one-third of the population lives below the poverty line.
The home ministry has backed the agriculture ministry's unheard-of plans to the hilt in the Supreme Court of India citing national interest, a constitutional duty to safeguard cows and the special place cows enjoy in the country's psyche.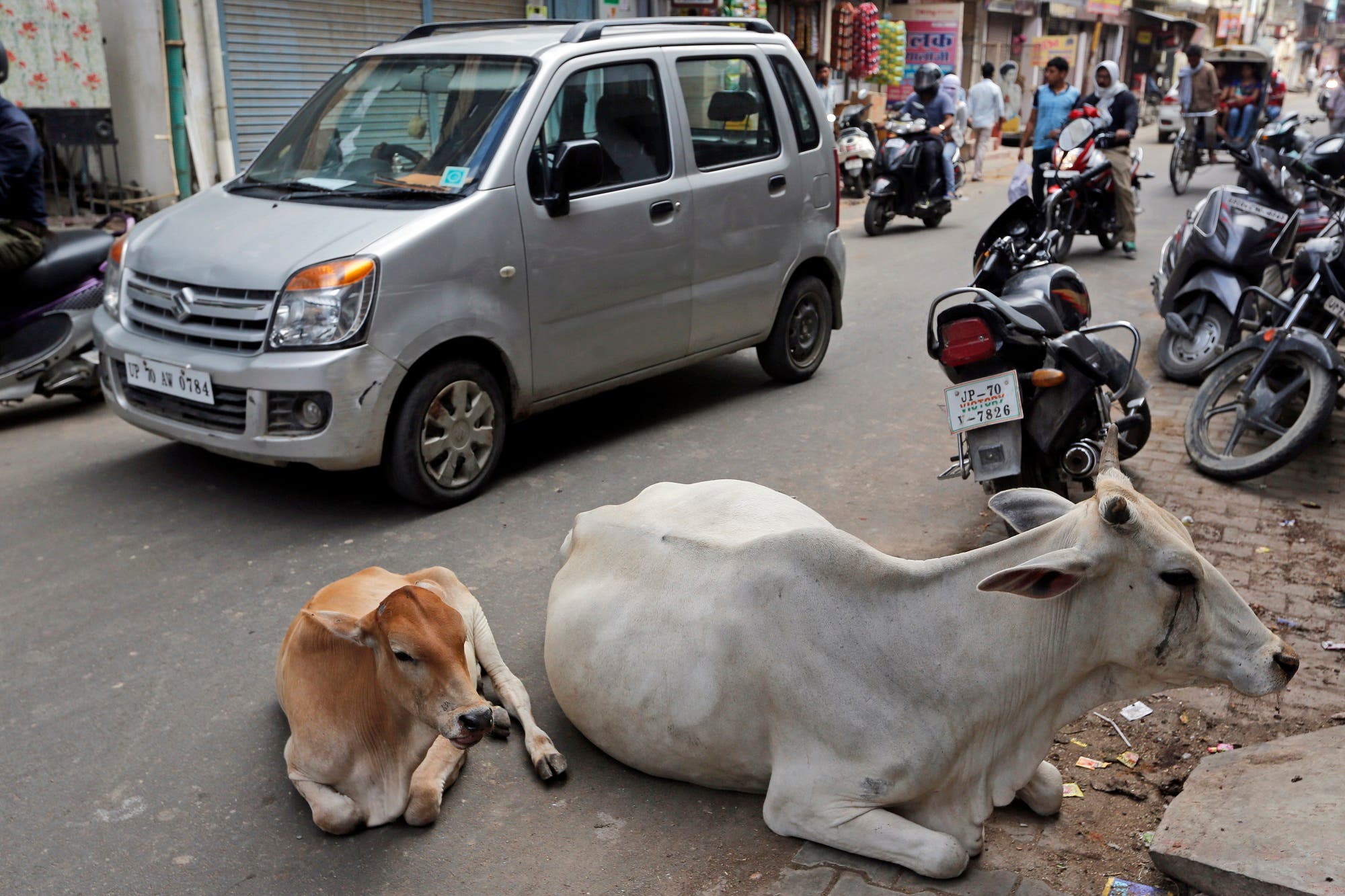 Scientific validation
Even more ambitious is SVAROP or Scientific Validation and Research on Panchagavya. Panchagavya means the five traditional products of the cow – urine, dung, milk, curd (yoghurt) and ghee (clarified butter).
The development division of the Department of Science and Technology genuinely believes that Panchagavya, particularly cow urine, is not only a cure for cancer, tuberculosis and AIDS but capable of revolutionizing varied fields like agriculture, food and nutrition.
So it has roped in the Council of Scientific and Industrial Research (CSIR) in collaboration with the Indian Institute of Technology (IIT), Delhi, to propel SVAROP. The 19-member committee to steer SVAROP is headed by Union Science and Technology Minister, Dr. Harsh Vardhan, and has heavyweights like former CSIR Director R.A. Mashelkar, IIT Delhi director Prof. V. Ramgopal Rao and IIT Delhi's Professor V.K. Vijay as key members.
Lawmakers' support
Projects such as these enjoy robust support from prominent members of the ruling party. Shankarbhai Vegad, a BJP MP from Gujarat, told the Rajya Sabha (upper house of Parliament) in March 2015: "Cow dung and urine can cure cancer. I am witness to it. Cow dung and urine are a 100 per cent cure for cancer."
There are universities claiming similar cures and remedies. According to a report in The Hindu, the website of Tamil Nadu Agriculture University (TNAU) states: "Panchagavya cures arthritis within two months and helps treat several other diseases and conditions such as epilepsy and Parkinson's. It can reduce blood sugar levels and enable diabetic patients to reduce the dose of anti-diabetic drugs. In the case of TB, it can reduce the duration of treatment by a month. For people with AIDS/HIV, even though the blood tests will be positive, patients will exhibit no symptoms of AIDS and lead a normal healthy life thanks to panchagavya."
The systematic projection of cow dung and urine as super drugs by roping in prestigious and highly respected bodies like CSIR and IIT clearly means that before long "cowlogy" and "cowpathy" might be taught in college and university classrooms. More importantly, will this yield political capital for the ruling dispensation?