War clouds hang ominously low over the Himalayas as India and China refuse to budge in a dangerous territorial spat at their tri-junction with Bhutan – a small nation sandwiched between two giants battling for supremacy.
As the stand-off at Doklam between the world's two most populated and nuclear-armed adversaries with a long history of bad blood defies a diplomatic solution, strategic analysts are divided over who's right who's wrong, chances of the stand-off degenerating into a full-blown war and the likely victor or vanquished.
Sourabh Gupta, a Senior Fellow at the Institute of China-America Studies in Washington, says that by interfering in a Chinese road construction project, India has violated China's territorial integrity.
"As a precondition for any dialogue, India must vacate its trespass unconditionally. Having engaged in a high-risk venture, the onus resides on India to devise the conditions of its exit. To this end, India must directly confront the tangled legalities of the situation."
New Delhi insists that its army came to Bhutan's rescue on Thimpu's request after People's Liberation Army (PLA) entered Bhutan's territory overlooking the "Chicken's Neck" – a corridor connecting India's mainland to the remote northeast – that's extremely vulnerable to Chinese attack.
Defense obligations
However, Gupta refuses to buy India's justification, stating that "not even the mighty US military extends defense obligations to disputed territories that its allies do not exercise control over – let alone intervene on their behalf. He added that "India has got itself into a fine mess in Doklam; it's time to get out and let China and Bhutan work it out."
As Beijing and New Delhi dig their heels in, pro-India foreign policy expert C. Raja Mohan is predicting that "there will be no happy ending for this confrontation" as India is determined not to blink first come what may.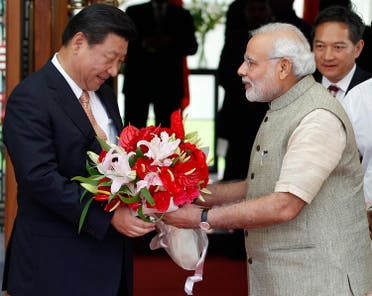 Mohan bluntly said: "Beijing might be terribly wrong in presuming that India would simply fold up under pressure. China appears to have been carried away by the success of its recent coercive diplomacy in East Asia and the South China Sea. But India has the capacity to absorb pressures from Beijing."
"With limited economic interdependence with China, Delhi can bear the costs of a severed commercial relationship. If India could turn its back on the dominant powers of the West for many decades during the Cold War, it could do so with China again."
Readying for war
As the stand-off enters the third month, the air is rife with reports of China and India readying for war. While India's Defense Minister Arun Jaitley told Parliament that the country "is prepared to take on any eventuality", an unnamed Chinese military commander told South China Morning Post newspaper: "We will deploy aircraft and strategic missiles to paralyse Indian mountain divisions in the Himalayas on our border. Indian troops will probably hold out for no more than a week".
But the Hong Kong-based English daily also quoted Rajeev Ranjan Chaturvedi, an expert at the National University of Singapore, saying: "Any Chinese military adventurism will get a fitting reply from the Indian military. If Beijing escalates the conflict, it might extend to the maritime domain as well."
In the event of a full-scale war, besides battles on land, the navies of India and China are bound to clash in the Bay of Bengal and the Indian Ocean. As 80 percent of China's energy imports travel through the Indian Ocean, sea battles are a foregone conclusion if the two countries eventually go to war.
While China's Defense and Foreign Ministries – not to speak of the state media – are resorting to insulting, offensive and diplomatic language, India hasn't stooped low.
But India's restraint could well stem from its shocking state of war readiness – a fact borne out by the latest report of the Comptroller and Auditor General (CAG) stating that India doesn't have sufficient ammunition to even fight a 10-day long war.