China and Russia have reportedly assured Pakistan that they would veto any US move in the United Nations to slap economic sanctions on Islamabad. According to a report in the Daily Express, this has been communicated to Islamabad at the diplomatic level.
The United States has already begun conditioning future aid to Pakistan on progress Islamabad makes in tackling the Haqqani Network militants, says the report, adding that it has also hinted at imposing sanctions on Pakistani officials allegedly having links with militants.
Also read: Pakistan may be building new nuclear site, say analysts
The relations between Washington and Islamabad have frayed since President Donald Trump last month unveiled a new Afghan policy and hit out at Islamabad, accusing it of giving 'safe haven to agents of chaos' by harboring the Afghan Taliban and other militants.
Whether such a "deal" actually materializes.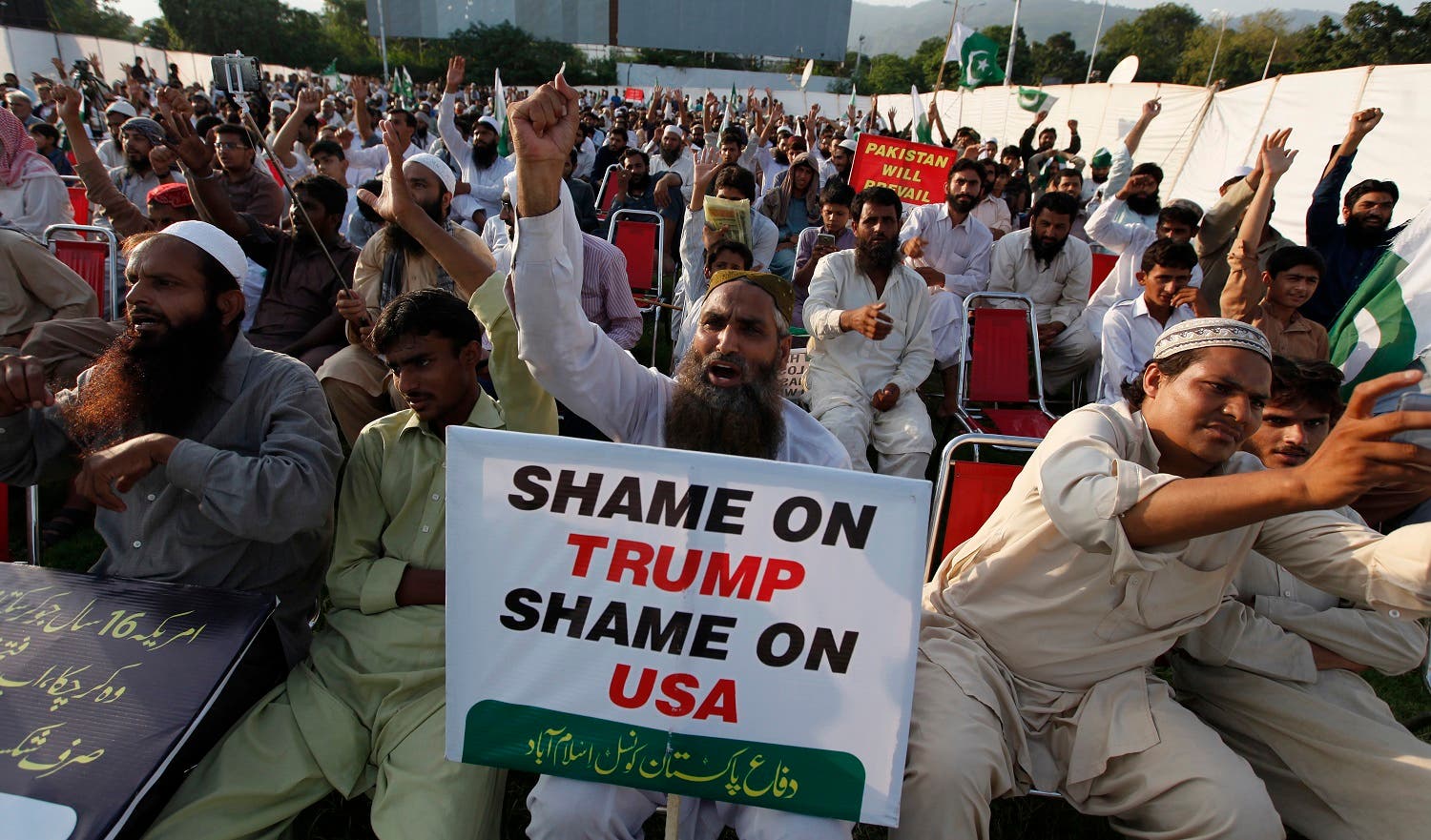 Foreign policy wizards
The newspaper, quoting Islamabad-based diplomatic sources, reported that foreign policy wizards, security officials and top government functionaries have been brainstorming since the unveiling of Trump's strategy in an effort to chart out new policy vis-à-vis Washington.
It has been decided that Pakistan would phase out its dependence on the United States. And high-level contacts with Washington would be restored only after the Trump administration acquiesced to assuage Pakistan's legitimate concerns on the new US strategy for Afghanistan and beyond.
Also read: Pakistan opens country's fifth nuclear power plant
It has been reported earlier that President Donald Trump's new approach with Pakistan's government could potentially include sanctioning Pakistani government officials with ties to terrorist organizations.
A news report last month revealed that this is part of an overall regional strategy that he said has put Pakistan "on notice" that "business as usual as it has been up to now is over."