Will wife's victory keep Nawaz Sharif family relevant to Pakistani politics?
As soon as the news of Kulsoom Nawaz, wife of Pakistan's deposed prime minister Nawaz Sharif, winning a crucial by-election started trickling in on Sunday, the most obvious question being asked was the following – does this change anything for Nawaz Sharif's fortunes?
The seat for which Kulsoom contested, on Pakistan Muslim League (PML-N) ticket, had fallen vacant after the Supreme Court disqualified former prime minister Nawaz Sharif in the Panama Papers verdict.
In what is being called a close contest, Kulsoom Nawaz beat Dr Yasmin Rashid, a candidate representing Imran Khan's Pakistan Tehreek Insaaf (PTI), a leading opposition party. The couple's daughter, who is being seen as heir apparent to Nawaz Sharif, was quick to label this as the victory of the people.
"Not only have NA-120 voters rejected the Supreme Court's decision [disqualifying Nawaz Sharif], but also rejected the court's spokesmen," Maryam Nawaz Sharif said while speaking to supporters.Besides this critical electoral contest, Kulsoom Nawaz has also been battling cancer and is undergoing treatment in London.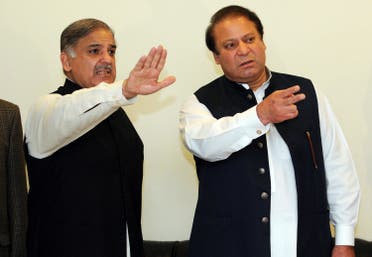 No surprise
Some political observers in Pakistan say not much can be read into this victory in a by-election and that it should not come as a surprise to anyone.
Hassan Javid wrote in the Daily Times that while campaigning, both the PTI and the PML-N cast the election as a referendum on the Panama Case and the dismissal of Nawaz Sharif from the post of Prime Minister.
"For the former, victory or a significant reduction in the PML-N's share of the vote was cast as being a decisive judgement against the Sharifs and, by extension, the alleged corruption of the PML-N, while the latter sought to use the polls as a measure of the support enjoyed by Nawaz Sharif and his family," he wrote.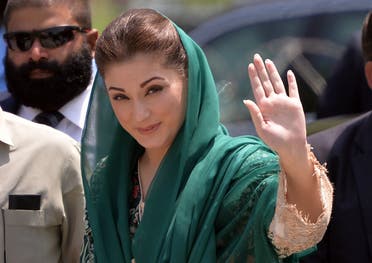 No obituary
But will the family continue to hold sway over voters going forward? Javid believes there is another factor, which will arguably be of decisive significance.
According to him, this could mean the PML-N will splinter "as the misfortunes of Sharif family prompt factions and candidates within the party to either go it alone or, more likely, defect to the PTI in order to ensure their own political survival". Despite the tough times, few are willing to write the political obituary for the Sharif family.
Writing for the Indian Express, Sameer Arshad Khatlani, says in Pakistan, Sharif has survived political setbacks through his mastery and manipulation of pervasive kinship and patronage networks that define the country's politics.
"The Sharifs belong to Punjab, preside over a huge business empire, and have a strong base among traders' groups. Punjabis account for around 60% of Pakistan's population — which means the Pakistan Muslim League-Nawaz (PML-N) can form the government even without much support elsewhere," he says.