A new controversy has erupted in India over farmers getting miniscule amounts – as low as 1 paisa or one hundredth of a rupee – against outstanding farm loans in a scheme trumpeted by the government to bring them relief.
Various news reports reveal that even certificates are being issued to farmers announcing these pennies worth of waivers when they actually owe hundreds of thousands of rupees. Farm loans are a major challenge for poor farmers in India and cases of suicides due to non-payment are routinely reported.
While politicians are making a spectacle of farmers' loans being waived off, more and more cases of certificates with miniscule amounts are coming to light.
BJP-ruled state
In Uttar Pradesh, the state ruled by Prime Minister Narendra Modi party the BJP, the government announced a waiver on loans up to Rs 100,000. However, according to a news report, farmers in the state have received waivers worth 19 paisa and 50 paisa.
"The government waived only 19 paisa. I have spent a lot till now, have visited a number of officials, but it's sad that I have only received 19 paisa of relief," a farmer Ishwar Dayal was quoted as saying. Dayal is not alone and another farmer Lalaram received a compensation of 50 paisa from the government.
A Times of India report said that a marginal farmer in Mathura district of Uttar Pradesh was in for a rude shock when the district administration handed him a certificate waiving 1 paisa of his outstanding farm loan of Rs 150,000.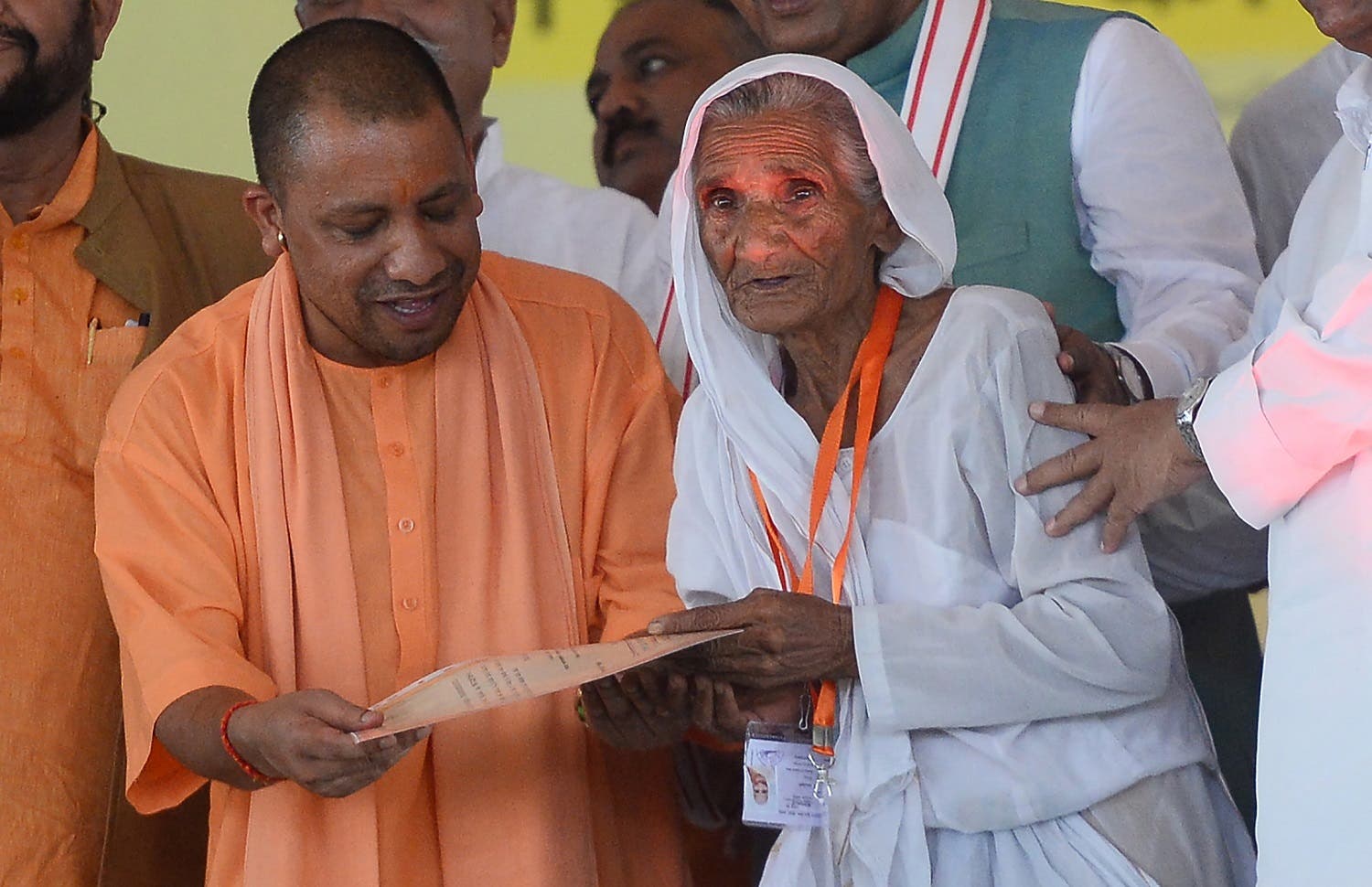 Modi's birthday
Disgruntled by such insensitive response amid what has been a prolonged period of economic hardship, one farmer chose to send the cheque to Prime Minister Narendra Modi.
A farmer in the state of Andhra Pradesh gifted his 68 paisa cheque to Modi on his birthday as a mark of protest. According to a news report, an NGO sent the cheque to highlight the neglect of the backward Rayalaseema region of the state.
Some farmers in the area are in distress due to the continuous drought-like situation in the region, B Dasarath Reddy, president of the Samithi said.
A total of 8.6 million farmers across UP are to benefit from the waiver and their names have been shortlisted by banks.