There is something about Britain's handling of terror cases – perpetrated by Muslims or against Muslims – that puts Westminster in a class apart.
A few days ago, Britain faced its fifth terror attack since March this year. Three of the violent acts were perpetrated by Muslims one was an attack on Muslims by an Islamaphobic Englishman, and the suspects for the most recent incident also appear to be Muslim.
However, despite the unprecedented number of attacks in such a short space of time, there has been no witch-hunt of Muslims by either the British police or government. Nor have there been repercussions on the Muslim community as a whole like a ban on the burqa or headscarf as in France or a travel ban on Muslims as imposed by American president Donald Trump.
The British government has taken a conscious decision to call each incident a "terror attack" and not give it religious color by using words like "Islamic terror" or "Jihadi terror". Raids carried out by the police and counter-terrorism agencies have been extremely restrained and targeted with teams going in only after they have very specific information.
Even in the latest case of a handmade bomb going off inside a train at the Parsons Green station of the London Underground last Friday in which 20 people were injured, the police have made two arrests and raided only one house where both the suspects have lived at some time.
In many other countries within moments of an attack, "Islamists" or "jihadists" would have been blamed and truckloads of Muslim men and boys would have been taken into custody under suspicion without any real evidence.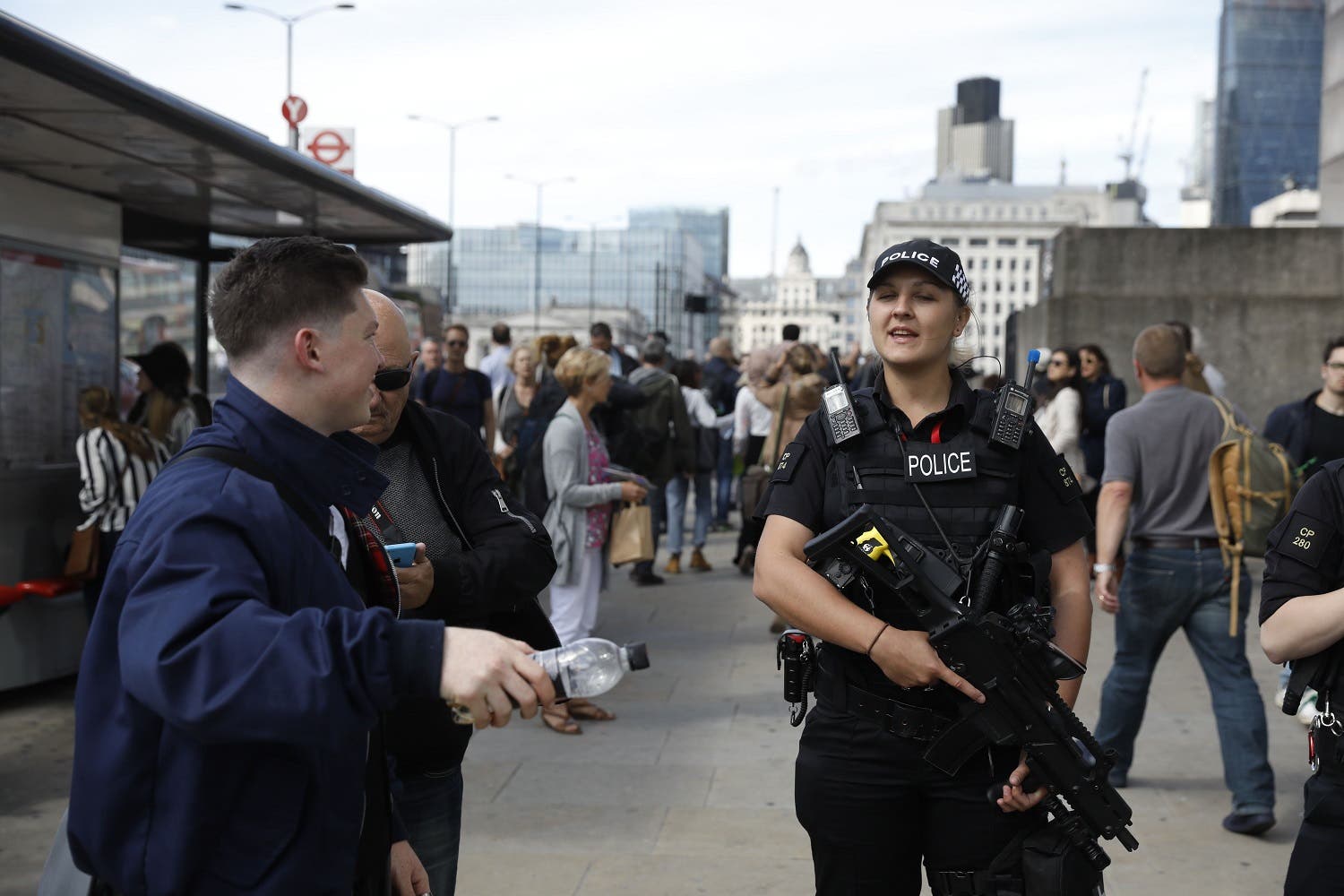 Message of restraint
The message of restraint comes down from the top. British Prime Minister Theresa May on Saturday rebuked Trump for his blatantly insensitive tweet "Another attack in London by a loser terrorist. These are sick demented people who were in the sights of Scotland Yard" within hours of the Parsons Green explosion.
May slapped down Trump by saying it is not "helpful for anyone to start speculating about an ongoing investigation". In a similar vein a police spokesperson also called Trump's tweet "unhelpful" and "pure speculation given we don't know who is involved yet".
Moreover, even after ISIS claimed responsibility for each of the recent attacks barring one, the government has been vehement in explaining that these were carried out by "lone-wolf" attackers who may have been 'self-radicalized' by watching ISIS propaganda, so as not to blame and demonize the entire Muslim community.
A day after the Parsons Green bomb blast Home Secretary Amber Rudd was asked about claims by ISIS of other unexploded devices and her reply was just as clear. She said that it is inevitable that so-called ISIS will reach in and try and claim responsibility. "We have no evidence to suggest that yet," Rudd told the BBC.
The Muslim community in turn has also been forthright after each attack both in condemning and distancing itself from the terror groups who have hijacked Islam and are wreaking havoc around the world.
"These extremists, their aim is to divide our communities, is to spread hatred, fear and division, but we tell them that we will not let you do that," said Mohammed Kozbar, chairman of the Finsbury Park mosque which was the target of an attack during Ramadan.
Another attack in London by a loser terrorist.These are sick and demented people who were in the sights of Scotland Yard. Must be proactive!

— Donald J. Trump (@realDonaldTrump) September 15, 2017
Act of terror
In fact after the Finsbury Park attack, Britain became the first country in the world to officially call an attack on Muslims an act of terrorism too.
"No matter what the motivation proves to be this is being treated as a terrorist attack and Counter Terrorism Command is investigating," said Neil Basu, the Deputy Assistant Commissioner of the Metropolitan Police who heads counter terrorism in the UK, after the Finsbury Park attack in which one man died and 9 others were injured.
May denounced the Finsbury Park assault as an act of "hatred" and "evil" against innocent civilians, just as she had after the attacks at Westminster, Manchester and London Bridge some days earlier. Calling the incident a "sickening attempt to destroy British values of freedom of speech and freedom of religion", she noted that extremism and hatred could take many forms.
A week after the mosque attack, the nation held a minute's silence to remember the victims just as it had done for all previous terror attacks. With this act Britain showed that it uses the term 'terror' equally, no matter who the perpetrator, and that terror has no religion.