Replicas of London's iconic landmarks like the Big Ben, Buckingham Palace and Westminister House will inject glitz and glamour to Durga Puja celebrations this year in Kolkata, capital of India's West Bengal state.
Durga Puja, which will be celebrated from September 27-30, is the biggest religious festival of eastern India when million of Bengalis throng tastefully-decorated pandals, or temporary fabricated structures, for worship and socializing.
Kolkata, earlier known as Calcutta, has deep connections with London. When Britain ruled the world, Calcutta enjoyed a special position as the second most important city of the empire after London. Its importance diminished after the capital of British India shifted to Delhi in 1911.
But the legacy of colonial rule is still stamped all over the seedy and congested city. Victorian architecture, elite social clubs and undying love for the English language are prime examples of British influence, which distinguish Kolkata from other metropolitan cities.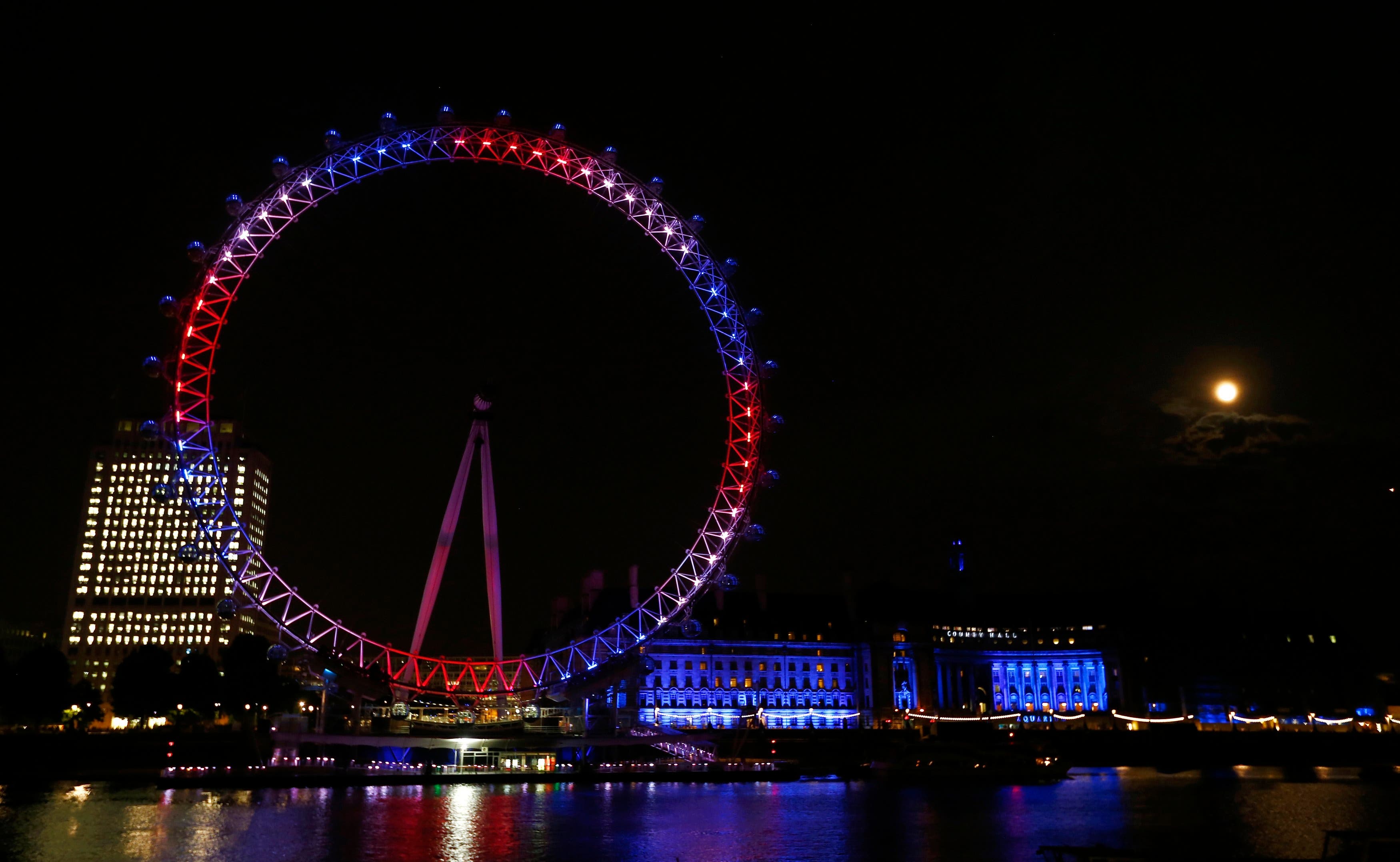 London in high esteem
As most Bengalis still hold London in high esteem, West Bengal Chief Minister Mamata Banerjee, who heads the Trinamool Congress Party and is a national figure in her own right, keeps promising to turn Kolkata into London if she is voted to power again and again. Her promises include the erection of a giant Ferris wheel like the London Eye.

Little wonder then that the London monuments are being recreated in the CM's own constituency, Bhowanipore, from where she contests state legislative assembly elections and wins effortlessly.
Reliving her London dream, Madan Mitra, the CM's trusted lieutenant and Trinamool Congress leader, has announced: "We will depict the architecture of London through monuments like the Big Ben, Buckingham Palace and Westminister House which will be displayed at the pandal's entrance making Kolkata look like a dream land."
Kolkata's obsession with London and all things British came to the fore after the death of Princess Diana. That year, Diana's life was recreated in light-box displays at a prominent Durga Puja pandal. The paparazzi, Dodi al-Fayed, the young princes William and Harry and Prince Charles all figured.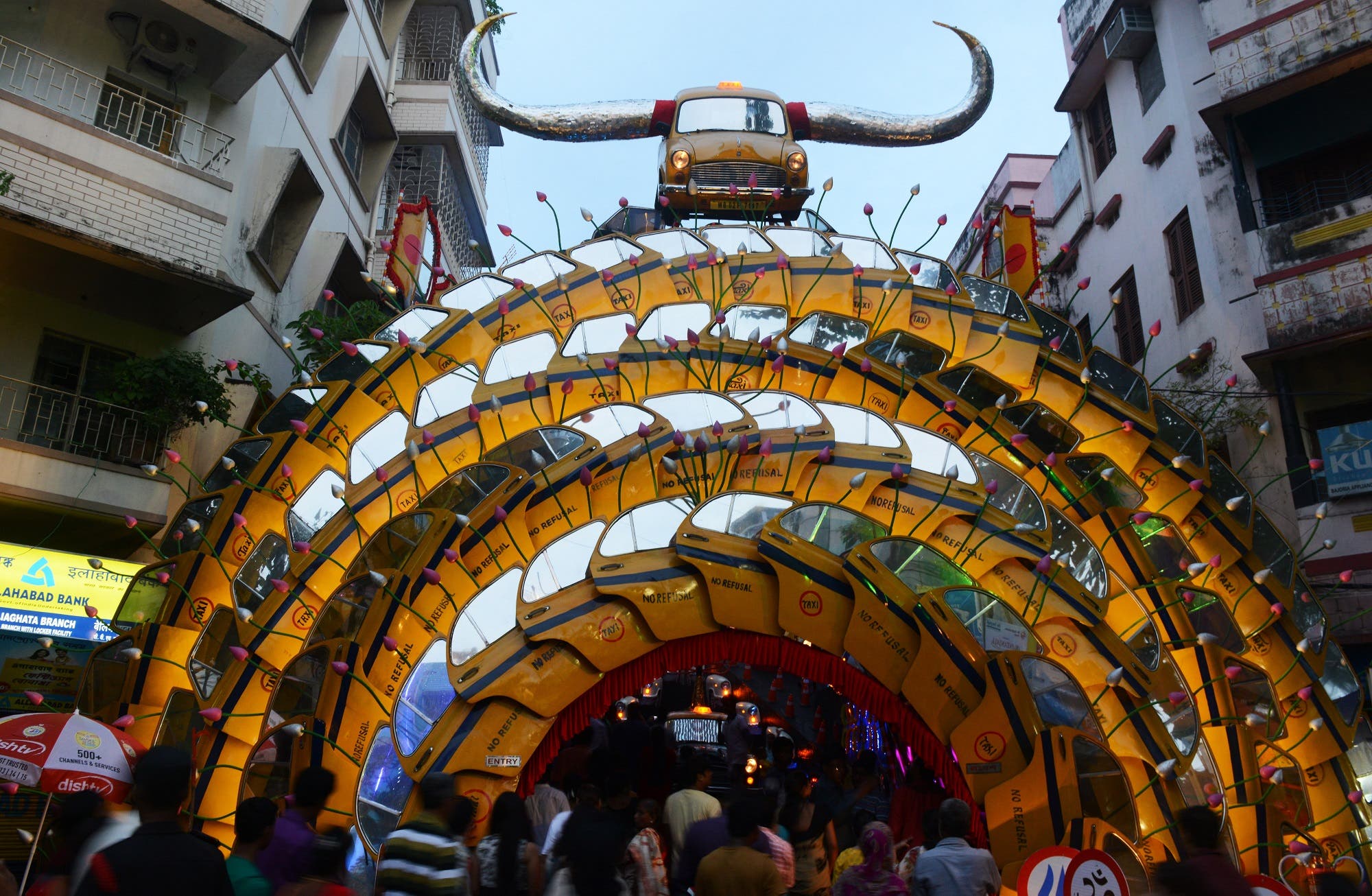 Biggest street festival
Filmmaker Shoojit Sircar has called Durga Puja the "biggest street festival in the world where people are on the road for four days and everything is so refreshing".
It encompasses religion, spirituality, fun, food, friends and family. And, as it's also about art, well-made replicas of world famous landmarks or depiction of a global celebrity, go down very well.
Sunanda K. Dutta-Ray, who was Editor of The Statesman and has authored several books, never misses an occasion to lampoon Banerjee's grandiose plans to turn Kolkata into London.
He believes that London is what it is not because of its buildings but because of the values it upholds against increasing odds.
Harping on Kolkata's London obsession, Dutta-Ray says: "Calcutta was closer to London in the 19th century when the educated elite of both capitals moved in tandem, exchanging thoughts and ideas across the gulf of time and space."