India could soon be nicknamed "the land of people with a death wish". The country accounts for almost a fifth of global suicides what with 135,000 cases of self-destruction recorded every year compared to some 800,000 desperate people taking the extreme step the world over.
The suicide rate has, indeed, doubled since 1980 with the result that India is close to achieving the dubious distinction.
But what is more mind-numbing is the recent escalation of incidents of young adults and adolescents committing hara-kiri, and over trifles and bagatalles at that.
A shocking 34 percent – the highest in the world – of suicides in India are in the age group of 15-29 years, and, truth to tell, an astonishing 80 per cent of those who end it all are not unlettered ignoramuses but book-smart youths.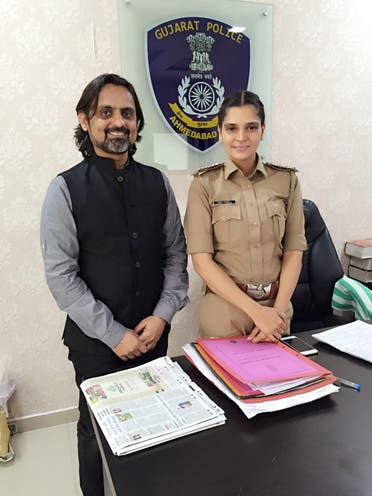 Trivial matters
"These days, youngsters want to kill themselves over absolutely trivial matters and our counsellors strain their every nerve to pull them back from the brink", says Ahmedabad-based Manjita Vanzara, assistant commissioner of police in charge of the 1096 Zindagi (life) helpline for suicide prevention which every day receives calls from at least a dozen young citizens in the doleful dumps.
Experts say that one frustrated Indian student ends his or her life every hour, thanks to academics and peer pressure. The vulnerable youths are always under tremendous pressure to come out with flying colors in examination or career to meet the high expectations of their hard-pressed parents but when they fail to score well, the youngsters decide to take their own life.
Gujarat High Court advocate Iqbal Masud Khan blames the spurt in cases of student self-abuse in middle-class families on the fatal flaw in the education system. But Ghanshyam Mirani, principal of Divine Buds High School, opines that parents and teachers could play a vital role in creating surroundings that help the worried boys and girls in overcoming their stress.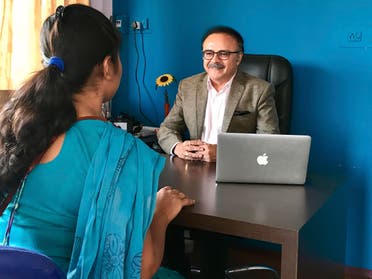 Clinical depression
Apart from exam failure and peer pressure, youths are faced with also some other problems which continue to hang fire and one fine day spiral into full-fledged clinical depression and lead to suicide.
Other factors that trigger disembowelment include social isolation, cyber bullying, unemployment, financial woes, death of a loved one, terminal illness, guilt feelings, drug and alcohol addiction, personal relations break-ups, marriage-related issues, etc.
According to a report by the National Institute of Mental Health and Neuro Sciences, at least 13.7 per cent of India's population also has various mental disorders what with 7,200 such Indians shutting their lights out in desperation in 2014.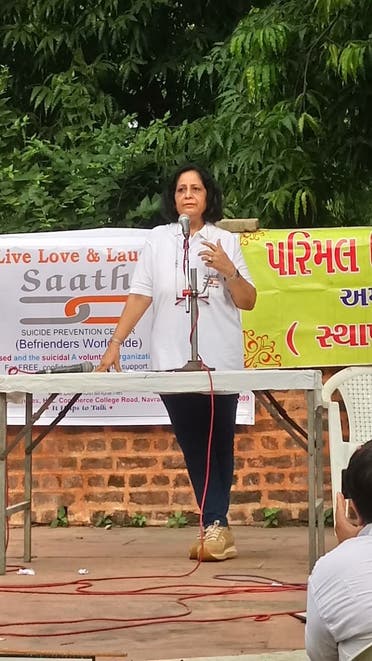 Body language
Unfortunately, the down-and-out men and women soon turn doomsayers after feeling unwanted by their families who ignore their body language and fail to offer them adequate solace perhaps because of the stigma and ignorance around the suicidal tendency.
And even those who do care for their oddball dear ones consider their eccentricity as demonic possessions and seek religious remedies instead of seeking help from a head shrinker.
"Most Indians are still unaware that medical help can be sought and hesitate to accept that, like in the body, something can go wrong even in the mind. Empathy, compassion and medicines can swiftly change the patient's life", believes award-winning psychiatrist Dr Hansal Bhachech.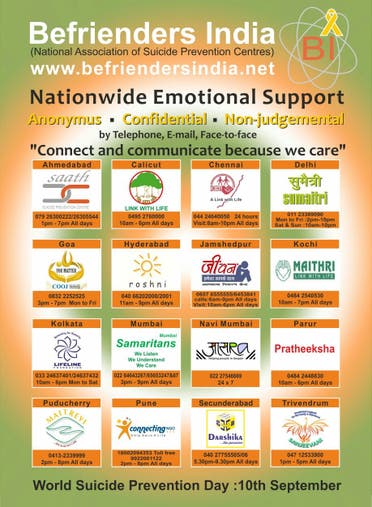 Shortage of psychiatrists
According to him, there are only three psychiatrists for a population of 100,000 in India, a nation with 17.5 percent of world population which spends a shameful 0.06 per cent of its budget on mental health, much less than even Bangladesh (0.44 pc), not to mention many developed countries (4 pc).
However, Dr Ronak Gandhi, founder of Loving Centre for Transformation, told Al Arabiya English that suicide is more of a psycho-socio-economic problem rather than a psychiatric disorder and is '100 per cent preventable'.
"Our volunteers give a patient hearing to those with a death wish and try to solve their problems through counseling, self-hypnosis, meditation, group therapy, yoga, art, painting and music", he said.
Awareness programs
Voluntary organizations like Saath, rated among India's seven best suicide prevention helplines, not only listen to the down-hearted callers with a non-judgmental ear round the year but also conduct awareness programs in schools, colleges, hospitals, old age homes and even army camps.
"We value human life and offer unconditional emotional support to people who are distressed, depressed or suicidal. We listen and understand the at-risk person's feelings and accept that person unconditionally so that he/she can unburden himself/herself from the pain and get back to the mainstream of life," explains Saath founder-director Anju Sheth.
No wonder, the theme of the International Association for Suicide Prevention says: "Take a minute, change a life". By just lending an ear to a cry for help lest it became a cry in the wilderness.