For a long time China shied away from it, but it seems to be slowly easing into the role of an incipient superpower.
With the US seemingly turning protectionist under the Trump administration – backing away from the climate accords and Trans Pacific trade deals – an OBOR-buoyed globalist China seems to be shedding its geopolitical stage fright and is throwing its political weight beyond its near abroad.
Also read: China to host peace meet on Israel, Palestinians this year
In fact, it is a leap that many Western strategists had themselves desired China to take as opposed to being a "free rider" of peace and stability that US has been providing in most critical regions of the world.
For instance, Scottish historian Niall Fergusson had long waited for the time, "when China feels obliged to pivot to the Middle East and make more of a contribution in stabilizing the region".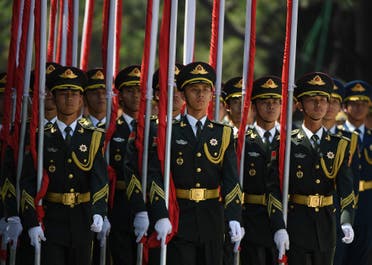 The threshold moment
That threshold moment apparently arrived in July this year when China announced it would host peace talks between Palestine and Israel to revive the negotiations deadlocked since 2014. It is also remarkable that Beijing has put forward a four-point proposal for the peace symposium planned by the year-end. The broad contours of the proposal cover:
— Advancing the two-state solution based on 1967 borders with East Jerusalem as the capital of a new Palestinian state.
— Upholding "the concept of common, comprehensive, cooperative and sustainable security," immediately ending Israeli settlement building, taking immediate measures to prevent violence against civilians, and calling for an early resumption of peace talks.
— Coordinating international efforts to put forward "peace-promoting measures that entail joint participation at an early date."
— Promoting peace through development and cooperation between the Palestinians and Israel.
In addition, China's UN Ambassador Liu Jieyi recently stated that his country calls for the "earnest implementation of UN Security Council Resolution 2334" which seeks an immediate stop to all Israeli settlement activities. He said China also seeks "immediate measures to prevent violence against civilians," as well as for an "early resumption of peace talks."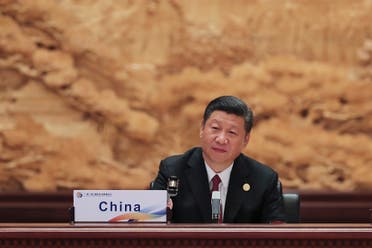 The cost-benefit analysis
Most strategic experts appear a bit baffled by China's choice of entering into the Middle East geopolitical theatre at this time. It is contended that of all the present and immediate dangers facing the Middle East, China has chosen the most archaic and intractable of issues to start off its peaceful intervention in the region's political affairs.
On the face of it, China's endorsement of a two-state solution with East Jerusalem as capital of Palestine isn't path-breaking as it matches US and Arab positions in the past, but its reiteration at a time when the very premise has come under a cloud has evoked a rather hushed response in the international arena.
However, China's gamble seems to be less radical and more calculated than might otherwise appear. In a cost-benefit analysis, China might have little to lose where others more powerful than it have failed in the past and when expectations of a resolution are so low that even the slightest breakthrough could offer a tremendous boost to China's image both in the region and internationally.
OPINION: The uncertain future of China-Israel relations
The seemingly irreclaimable Palestine-Israel issue still carries the political heft on the global stage to confer any mediating power high international repute and acclaim for effecting even a sliver of hope. It is particularly significant for the Asian giant, which is seeking to extend its long term political and economic influence in West Asian and African markets, where the Palestinian cause still resonates among the teeming millions.
Surprisingly, the issue also cuts across the animosities plaguing the region and is still considered one of the principal drivers of terrorism and instability across the globe. In addition, China has invested heavily in the One Belt One Road (OBOR) initiative. With the clear and present danger of Middle East tensions spilling deep into Central Asia and Eurasia, Beijing has a vested interest in using its political mite to secure the region.
Moreover, Israel's former ambassador to China Matan Vilna'i told the Jerusalem Post recently that China's move stems from the fear that "any explosion in the Middle East could jeopardise its oil and gas supply from the region". The threat of terrorism to China's national security is in itself a major reason for it to play a more active role in bringing about peace to the Middle East.
Writing in Asia Times, columnist Ng Weng Hoong avers: "But there's also a more urgent, if less stated, reason for Beijing to link up with the Arab world and Israel: security. ISIS' emergence and the recent surge in secessionist and terror activities in China's western frontier with links to radical groups in Central Asia and the Middle East are becoming a real and immediate threat to the country's political stability."
The requisite leverage
It is noteworthy that China enjoys the requisite leverage over all parties in the dispute, which is expected of any serious mediator. The country's trade volume with Israel has increased 200 times since diplomatic ties were established in 1992, amounting to $11 billion. Israel's third largest trading partner, China's total investment in Israel exceeds six billion dollars and more than 1000 Israeli start-up companies have set up operations in China.
When it comes to the Middle East, China is the largest exporter to the MENA region and the largest importer of its oil since 2010. Beijing has also recently proposed launching a "China, Palestinian, Israeli tripartite dialogue mechanism in order to coordinate the implementation of major assistance programs in Palestine."
ANALYSIS: As 'Shanghai Spirit' sweeps Central Asia, is the Middle East noticing?
Unlike the highly enthusiastic response from Palestinian National Authority, Israeli reaction to Chinese peace overtures has been somewhat muted and restrained. According to the Jerusalem Post, Israel is considering making the proposed year-end talks into "more of a Track II academic gathering, rather than a full-blown peace conference". Concern has also been expressed in many Israeli think tanks on how to ensure that the country's economic links with China do not give the latter leverage over Israel's policy making.
Irrespective of the outcome of China's proposal to mediate in Palestine-Israeli talks, the fact that Beijing has finally decided to introduce a political role for itself in the Middle East is a major geopolitical development. It seems China is no longer wary of Graham T. Allison's famous 'Thucydides' trap' — "when a rising power causes fear in an established power leading to war between them".
This fear might have deferred China from getting engaged in the political affairs of the Middle East, leaving the onus to the United States. But that apprehension may be gradually wearing off.
Disclaimer: The views and opinions expressed in this article are those of the authors and do not reflect the viewpoint of Al Arabiya English.