A woman, who toiled day and night to build a hospital after her husband died due to lack of medical help, has been honored by the high-powered National Institution for Transforming India (NITI), also known as Niti Aayog.
Sixty-five years old Subasini Mistry's labor of grit and determination, aptly named Humanity Hospital, is in Hanspukur in suburban Kolkata, capital of West Bengal province.
Mistry's mind-boggling altruistic enterprise has won her the Women Transforming India Award instituted by Niti Aayog, earlier known as the Planning Commission, in partnership with the United Nations. She and 11 other women achievers recently received the award from Smriti Irani, Minister for Information and Broadcasting in Prime Minister Narendra Modi's government.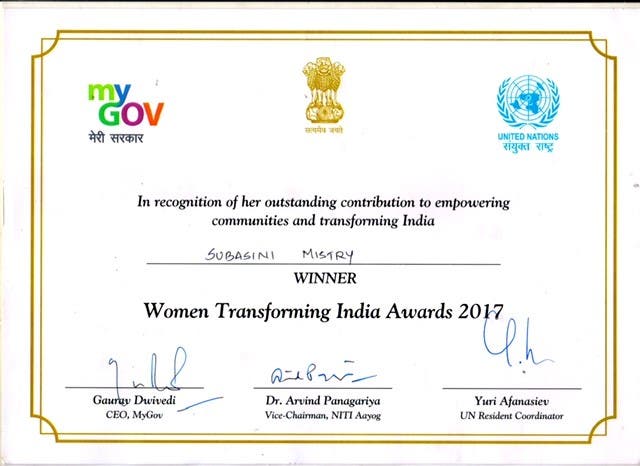 "Without God's blessing, an unlettered widow who sold vegetables on the pavement to feed herself and her children, couldn't have succeeded in building a fully operational, modern hospital", she told Al Arabiya English.
"What I have done simply proves that God can propel the most ordinary person in the whole world to accomplish the most difficult and extraordinary task."
Boon for the poor
Run on donations, the Humanity Hospital built on three acres of land, is a boon for the poor and the needy. Besides general physicians, it has specialists and charges less than Rs 5,000 even for major surgeries in stark contrast to countless clinics, which fleece and exploit the under-privileged in the guise of providing medicare.
Born in an impoverished family in 1952, Mistry was married off at the age of 12 to Chandra, a vegetable seller. He had a bout of gastro-enteritis, which killed him in 1971 as no doctor was available to save his life. Widowed at 19, Mistri had to bring up four children, aged between four-and-a-half and one-and-a-half years, singlehandedly.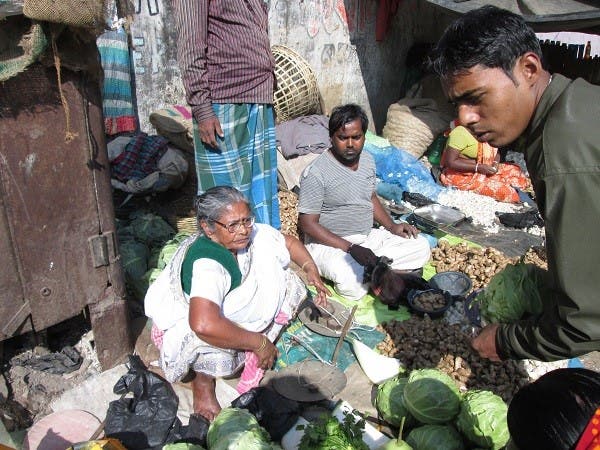 Even as she grappled with her fate, Mistry took a vow to somehow build a hospital so that no poor man or woman would die due to lack of doctors or medicines. She never lost sight of her goal despite being forced to send two of her children to an orphanage when she was unable to feed or clothe them.
But no sooner her meagre income stabilised that she started saving money religiously. Anita Pratap and Mahesh Bhat in their book, "Unsung", wrote about Mistri: "For 20 years, she scrimped and saved. She spent nothing on herself and little on her children. With the industriousness of an ant, she saved little by little. For a purpose. She had not given up on her dream. She was determined to build that hospital."
The only luxury she permitted herself was to pay for her younger son Ajoy's education to become a doctor. But that fitted in neatly with her life's mission. As a qualified and trained doctor. Ajoy today runs his mother's hospital.
Motivating villagers
By 1992, Mistri had saved enough money to buy a small plot of land in Chandra's village to lay the foundation of her dream hospital.
She motivated villagers to chip in while Ajoy convinced two Communist lawmakers to back the project to the hilt. And there was no looking back after West Bengal Governor, K.V. Raghunath, flagged off the hospital in 1996.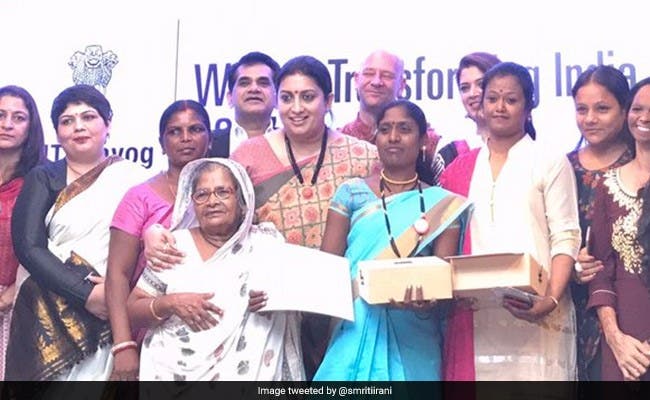 Today a group of dedicated doctors, eminent citizens and civil servants steer the unique hospital buzzing with patients, doctors and nurses in the lush green surroundings. Mistry, a short and plump grandmother, has no regrets about investing her life's saving in the hospital instead of spending it on herself of her children.
"What is the use of material things like saris and bangles? We can't take them with us when we die. But the happy faces of the cured poor people gives me great joy and satisfaction in thus life."