Non-resident Indians (NRIs) deserting their desi wives will get their just deserts soon.
The Indian government is not only contemplating cancelling passports of fly-by-night bridegrooms dreaming up sham marriages but will also amend laws to facilitate instant extradition of mendacious or merciless NRI spouses to India for legal proceedings.

The Indian Ministry of External Affairs – which has in the past seven months received as many as 300 SOS complaints from Indian women stuck abroad – is believed to have accepted several more surefire recommendations of a high-level committee to check fraudulent transnational marriages.

Accordingly, registration of marriages will be made mandatory for the 30 million NRIs living in 120 countries, and the grooms will also have to compulsorily obtain an Aadhar card with a Unique Identification Number to later nail the crafty or hard-hearted husbands and their kinsmen if they play the vanishing trick.
Financial aid
The panel has also mooted that the financial aid to the "nowhere-brides" be jacked up from $3000 to $6000 for filing cases in courts abroad, and officials from the ministry be dispatched to Canada, Australia, the United Kingdom and the United States – from where most cases of harassment emanate – as also to African and Middle East nations and listen to the agonizing tales of "non-responsible" Indians ditching or tormenting their wives.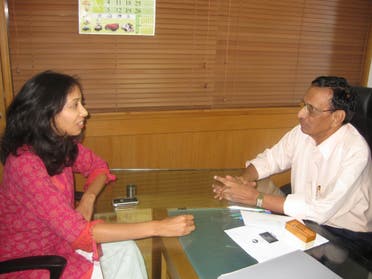 But what may provide the biggest relief to the wronged women in an unknown country is the suggestion of the Telangana State Women's Commission to the federal government that courts abroad be disallowed to handle cases of marriages solemnized in India what with such courts now easily granting a divorce even through just video-conferencing.
Highly-educated Usha Parikh left her lucrative job in a top-drawer information technology company in Ahmedabad to marry a US-based NRI engineer only to realize later that her husband was only an unlettered ordinary mechanic and an alcoholic at that.
Internet romance
In another case, just three months after Rekha Shah, daughter of a silk-stocking Surat diamantaire, tied the knot with a Singapore doctor, the 29-year-old pregnant woman is desperate to return to India as she is being beaten black and blue day after day by her hubby and in-laws for more dowry from her well-heeled father.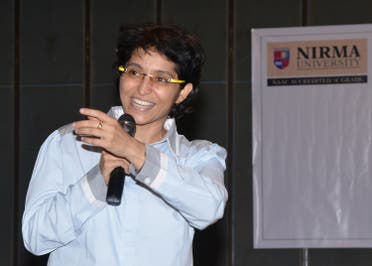 Again, for cash-strapped Anju Patel's family, everything was hunky-dory for a year after her internet romance with a London marketing executive led to nuptial ties. Six months ago, the couple came to the Patels' hole-in-the-wall, one-room-kitchen home in Vadodara but the man vanished after two days.
While Punjab is the most notorious Indian state for 'marriages of convenience' by NRIs, cases of greedy and gullible women being led up the garden path by treacherous grooms and later left in the lurch abroad are not uncommon in even Gujarat, Delhi, Tamil Nadu, Kerala, Maharashtra, West Bengal and Uttar Pradesh.
Duplicitous men
Only a few years ago, a survey had revealed that Punjab had 25,000 women deserted by their NRI husbands and 20,000 of them had not even seen their main men after honeymoon. Every year, the state's NRI Commission receives some 300 married women's complaints of desertions and betrayal at the hands of their duplicitous men.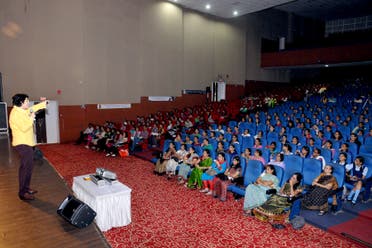 "The cheating NRIs go scot-free as they know that legal processes are so long and weak that the victimized women will not get justice for donkey's years," says High Court advocate Iqbal Khan.
Gujarat, too, records an alarming number of cases of harassment by non-resident Gujaratis (NRGs) who total 6.5 million but there is some light at the end of the tunnel in this home state of Prime Minister Narendra Modi: The NRG Center in Ahmedabad provides round-the-clock, free legal help to such harried wives and young mothers as well as their parents.
Experts' panel
NRG Center honorary chairman K.H. Patel has formed an experts' panel comprising senior police officers, advocates and travel professionals who go an extra mile to lead the downhearted complainants out of the sorry mess they are in.
While the cops instantly bring relief to the aggrieved victims by ordering investigations, often even taking the help of Interpol through the federal government, travel experts not only sort out visa-related problems in a jiffy but also direct the hard-pressed women to friendly bleeding-heart legal eagles based all over the world for consultations without any fee with advocates explaining the laws of the land in the layman's language.
Patel, a former Indian High Commissioner to Uganda and Ambassador to Rwanda and Burundi, pointed out that with the Indian government bent on cracking the whip on Janus-faced NRI grooms, young NRGs have of late started finding their match in their country of residence itself instead of inviting trouble by entering into wedlock in India.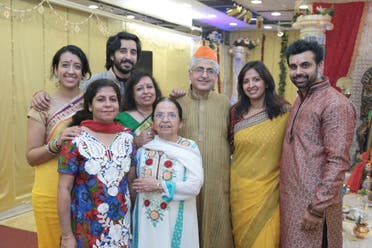 Glamorous life
But according to him, the Indian brides and their parents view the well-heeled NRI grooms and their glamorous life through rose-tinted glasses. But if they instead conduct a thorough background check of the groom, it will be "a win-win situation for them and they can get the best of both worlds."
Social activist Ruzan Khambatta, who has been relentlessly working for "liberating India from crimes against women and for their empowerment", told Al Arabiya English that every woman should express her displeasure at the very first instance of physical or sexual abuse by a man to nip the problem in the bud.
With the support of the Gujarat government's Home and Police Department, Khambatta, who is also a dynamic info-tech entrepreneur, has introduced a technology called PoliceHEART 1091 (Help Emergency Alert Rescue Terminal), a just-a-missed-call helpline which has rescued thousands of women from rape, molestation, domestic violence and kidnapping.
Under the circumstances, the recent decision of the federal government, which has already been alerting innocent women against marrying bogus NRIs by distributing literature with useful tips, to launch a special web portal for instant action on complaints of abandoned women should warm the cockles of their parents.