'If only Stephen Paddock were a Muslim?' NYT columnist revisits terror identity
New York Times columnist and author, Thomas L. Friedman, has come down heavily on the US administration's response to terror in the wake of Las Vegas shootout and the influence country's gun lobby has on public discourse.
In his column in the newspaper – 'If only Stephen Paddock were a Muslim?' – Friedman asks several pertinent questions related to politics over terrorist identity and the hypocrisy surrounding gun control.
Also read: Was ISIS claim for Las Vegas attack 'fake news'?
"If only he had shouted "Allahu Akbar" before he opened fire on all those concertgoers in Las Vegas … If only he had been a member of ISIS … If only we had a picture of him posing with a Quran in one hand and his semiautomatic rifle in another …" Friedman writes.
According to him, if all of that had happened, no one would be telling us not to dishonor the victims and "politicize" Paddock's mass murder by talking about preventive remedies.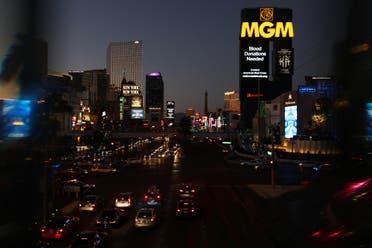 Country of origin
Friedman says, in that case, there would be immediate calls for a commission of inquiry to see what new laws we need to put in place to make sure this doesn't happen again. Then we'd be "weighing all options" against the country of origin. "But what happens when the country of origin is us?" he asks in the column.
He also took on the National Rifle Association (NRA), which more than any other group has prevented the imposition of common-sense gun-control laws.
Also read: Las Vegas shooter Stephen Paddock wired $100,000 to partner in Philippines
"And they will not ask themselves to make even the smallest sacrifice — one that might risk their seats in Congress — to stand up for legislation that might make it just a little harder for an American to stockpile an arsenal like Paddock did, including 42 guns, some of them assault rifles — 23 in his hotel room and 19 at his home — as well as thousands of rounds of ammunition and some "electronic devices," he wrote.
Lawmakers
Friedman also takes on the legislators and says there is no point persuading them to control access to guns.
"They are not confused or under informed. They are either bought or intimidated. Because no honest and decent American lawmaker would look at Las Vegas and Puerto Rico today and say, "I think the smartest and most prudent thing to do for our kids is to just do nothing," he said.
He said that the first chance we have to change the balance of power is the 2018 midterm elections.