Even three years after its pompous launch, Indian Prime Minister Narendra Modi's ambitious 'Clean India' mission to modernize sanitation has remained a pipe dream with the federal government's high-voltage publicity blitzkrieg for the flagship program having gone down the drain, or so it seems.

Dirt-poor denizens of the countryside and homeless city-slickers continue to answer nature's call in the open, and manual scavengers still remove faeces by hand from open drains and dry toilets stinking to high heaven.

Modi, who kicked off the $30-billion project in 2014 on the birth anniversary of Mahatma Gandhi, himself came clean recently by admitting that the target of an 'Open-Defecation Free (ODF) India by 2019' would not be achieved even if "1,000 Mahatma Gandhis, one lakh Narendra Modis, chief ministers and all governments unite".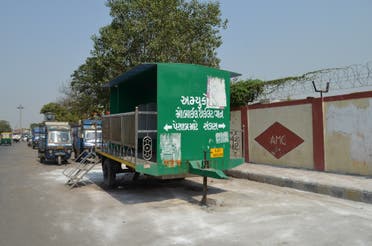 Behavioral change
Indeed, the Swachchh Bharat Abhiyan to clean up India's cities, towns and hamlets, and establish an accountable mechanism of monitoring toilet use will gather steam only if government officials can bring about a behavioral change among those in the 1.25-billion population who not only relieve themselves in the open but also discard religious material into water bodies and throw litter here, there and everywhere.

Yet, Indians rush to the bushes or a solitary place on a hurry-up call not only because they are poverty-stricken but also for reasons like lack of awareness, tumbledown toilets, shortage of water, etc. But social workers like Salim Shaikh say that having a holy of holies in home is a matter of dignity and safety particularly for women.

"Young women in villages have to defecate in the open before dawn or after sunset but this only invites trouble from lechers and law-breakers, besides dangerous mosquitoes" he said.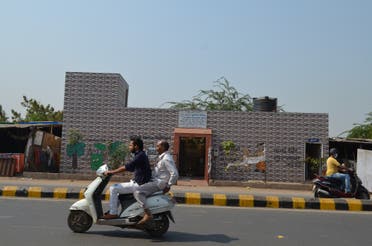 Alert women
But several recent incidents prove that alert women in rural India no more want to be treated like dirt and have begun raising a stink. Inspired by the recent Akshay Kumar-starrer Hindi film, 'Toilet, Ek Prem Katha', many village women tie the knot only after making sure the groom's home boasts a facility with a soak pit.

While Priyanka Adivasi of Gopalpura village in Madhya Pradesh walked out of her marriage as the in-laws' house had no lavatory, a school girl in Karnataka sat on hunger strike until all households in her one-horse village built toilets.

Though Gujarat, Kerala, Haryana, Sikkim, Chandigarh, Uttarakhand and Himachal Pradesh are in the vanguard of the 'Clean India' mission, Modi's home state even has a helpline offering guidance on toilet construction and a scheme under which citizens are paid money for using community toilets.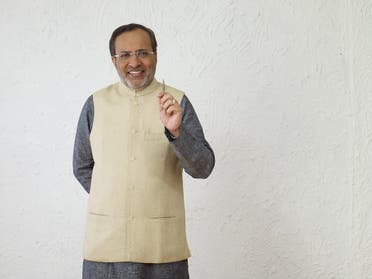 Government incentives
With the government vowing to dream up 210 million necessary facilities by 2019 by offering incentives worth Rs 12,000, some four million individual toilets and about 223,000 community toilets have been built since the launch of the 2014 'Clean India' mission, and about 250,000 villages have been declared open-defecation free (ODF).

But many of these newly-built comfort stations lie unused thanks to non-availability of water. After all, proper maintenance of toilets requires several times more water than that needed for open defecation.

Surprisingly, the 'Clean India' is concentrating only on ODF but has left out the solid waste management problem which was also one of its goals. Urban India generates 151,831 metric tonnes of waste every day and, if not collected, treated and disposed safely, this can cause serious environmental and health hazards.
According to Magsaysay award winner Bezwada Wilson, Modi's pet cleanliness project has turned a blind eye toward the sorry plight of manual scavengers who are the very people, he says, keeping the country clean by risking their lives by going down claustrophobic manholes—75 of them died in their boots this year-- to clean human solid-waste muck by hand.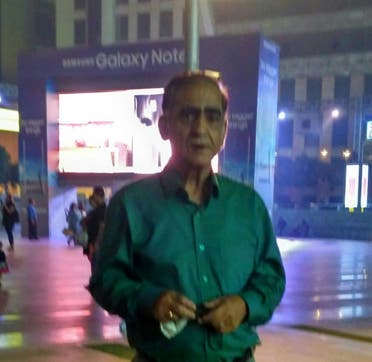 Dry statistics
Senior Congress leader Arjun Modhwadia told Al Arabiya English that even government officials in the Modi administration should personally visit villages and persuade the rural folk to change their habit of easing themselves in the open and explain the benefits of a home toilet as was being done during the UPA regime.
"The 'Clean India' mission's objective is clear as mud and has remained on paper with dry statistics. If implemented with seriousness like our party's Nirmal Bharat, the country will certainly be open-defecation-free," he said.
All in all, as political commentator Rajendra Nailwal opines, due to extreme poverty and little awareness in rural India, it will take years of concerted efforts to ensure total eradication of this undesirable practice of defecating in the open.