Iran's relations with al-Qaeda is under the spotlight following the CIA's release of nearly half a million documents obtained during a 2011 raid that killed the extremist group's leader Osama Bin Laden.
How Iran at least facilitated the efforts leading to the 9/11 attacks has been discussed extensively. For decades US authorities have argued Iran-al-Qaeda ties date back to 1991, referred to in a 19-page report amongst the trove.
"Anyone who wants to strike America, Iran is ready to support him and help him with their frank and clear rhetoric," the report reads.
REVEALED: Bin Laden daughter's letter addressed to Khamenei
The US government's 9/11 Commission explained how Iranian officials met with al-Qaeda leaders in Sudan as early as 1991 or 1992. This led to the Lebanese Hezbollah, an offspring of Iran's Revolutionary Guards (IRGC) to begin training al-Qaeda militants in Lebanon, the commission said. IRGC training camps inside Iran have also been exposed by the Iranian opposition National Council of Resistance of Iran (NCRI).
Al-Qaeda further enjoyed the backing of Iran and Hezbollah in the 1998 truck bombings targeting US Embassies in Kenya and Tanzania that left 224 people killed, including 12 Americans, US prosecutors said in their indictment of Bin Laden. This proves Iran recognizes no religious borders in allying with al-Qaeda. To reach its objective Tehran is bounded by no principles and will resort to any measures necessary, a viewpoint very rarely discussed.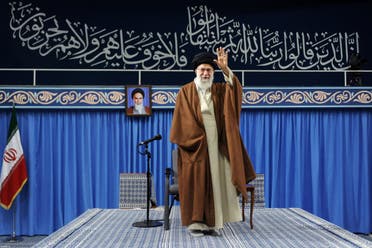 Pragmatism in politics
Important for Tehran regime is to utilize all means to safeguard its rule by extending influence and reach across the Middle East. This includes wreaking havoc for the region's nations and targeting all assets of the "Great Satan," as the Iranian regime describes the United States.
When needed Iran provided al-Qaeda their necessities. When interests alter, however, Tehran easily changes course. The 19-page report mentioned above describes how Iranians later placed al-Qaeda members under house arrest following the Sept. 11 attacks. Tehran understood the importance of al-Qaeda for Washington after its victory in Iraq, and began planning long term.
"They decided to keep our brothers as a card," the report said. In 2015 Iran made this true, reportedly exchanging a number of al-Qaeda leaders for a diplomat held in Yemen by the terror group's local branch. "In my experience, the Iranian regime is the best example…of pragmatism in politics," according to an al-Qaeda official quoted in the 19-page report.
Tehran taking advantage
While Iran and al-Qaeda shared a common enemy in the U.S., the relationship also had its sour days. Iranian Supreme Leader Ali Khamenei reportedly received a letter from al-Qaeda operatives – said to be Bin Laden's daughter – demanding Tehran release detained operatives' family members.
In 2003, Tehran reportedly weighed a possible deal with Washington, offering to exchange a number of al-Qaeda numbers for members of the People's Mojahedin Organization of Iran (PMOI/MEK) then stationed in Iraq. Nothing materialized, however.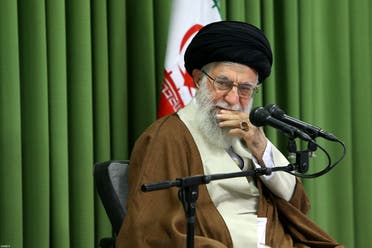 Al-Qaeda's apparent siding with Iran may seem surprising, considering the ostensible enmity extremists like those of ISIS have for Shiites, and vice versa. "The relationship between al-Qaeda and Iran demonstrated that the Sunni-Shiite divisions did not necessarily pose an insurmountable barrier to cooperation in terrorist operations," the 9/11 Commission reported.
Prior to 9/11, Iranian intelligence facilitated border passage to al-Qaeda militants without stamping passports or with previously provided visas by its consulate in Karachi, Pakistan, according to the 19-page report.
This mirrors US intelligence, showing how eight of 9/11's hijackers passed through Iran before arriving into the mainland United States. One can now doubt claims of Hezbollah or Iran not being aware of the 9/11 planning. Experts have also noted how Iran leads a campaign, if you will, seeking short and long term interests.
Also read: CIA files shows depth of al-Qaeda's relationship with Iran
Iran has trained militias to fight in Iraq and Syria under the pretext of "protecting" Shiite holy sites and shrines. Described as a "mere dog-whistle aimed at rallying sectarians to prop up the Assad and Maliki regimes," reports show how Iran-backed groups have deployed forces to areas lacking any shrines to "protect."
All the while, Iran's proxy groups have staged horrific massacres against Sunni communities across Iraq and Syria. Furthermore, in the past several years the Iran-backed Assad regime has suspiciously retreated from various positions, only to see ISIS gain ground, while mutually attacking the grassroot Syrian opposition.
Numerous intelligence reports indicate how Tehran provided long-term shelter to Abu Musab al-Zarqawi, founder of al-Qaeda in Iraq. The IRGC protected and groomed Zarqawi, whose group become the predecessor to ISIS, the reports add. The IRGC also facilitated resources allowing al-Qaeda in Iraq to rebuild infrastructure to launch its blitzkrieg offensive from Syria, taking over large swathes Iraq.
US intelligence has well documented Tehran's ties with al-Zarqawi, strongly doubting the narrative provided by the Obama administration following ISIS's rampaging of numerous Iraqi cities.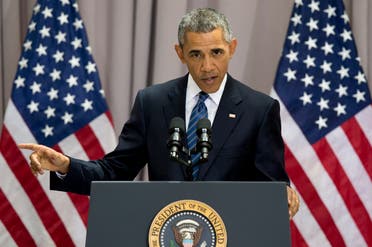 Obama's appeasement
With Bin Laden killed in 2011, why did the Obama administration keep a lid on this valuable source of vital intelligence?
CIA spokesman Ryan Trapani told Bloomberg the new documents specify "Iran and al-Qaeda have an agreement to not target each other. The documents indicate Bin Laden referred to Iran as the 'main artery' for al-Qaeda to move funds, personnel and communications."
The Obama administration released selected sets of Bin Laden files, in an attempt to emphasize a fierce rivalry between Iran and the extremist group. We now understand the Obama administration had complete knowledge of Tehran's lethal cooperation with al-Qaeda.
The timing of Obama obtaining such vital intelligence about Tehran's relations with al-Qaeda suspiciously overlaps Iran's extensive meddling in the region, especially the lethal crackdown of its opposition in Iraq.
Iran has gone the limits in attempting to annihilate its opposition. As WikiLeaks revelations shed light on Iran's conspiracies against the PMOI/MEK, rest assured the future has more such exposures.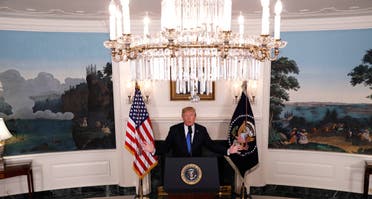 Outstanding threat
Iran will deny any relations with al-Qaeda. Interesting is how Iran initially denied any role in Syria and Iraq. The status quo proves Iran's lethal footprint in literally opening the gates of hell upon these two nations.
The Obama years are over. Al-Qaeda and ISIS have lost their organizational structure, after Iran took complete advantage of them. Iran and the IRGC, however, continue causing mayhem.
The CIA release follows US President Donald Trump's landmark decision to decertify the flawed Iran nuclear deal. The Trump administration has also ended decades of rapprochement, highlighted in the IRGC blacklisting. This very necessary measure needs full-throttle implementation without any loopholes.
Despite their differences, the European Union and United States should join force in the long overdue effort to end Iran's foot-print in Syria and Iraq.
_____________________________
Disclaimer: The views and opinions expressed in this article are those of the authors and do not reflect the viewpoint of Al Arabiya English.
Disclaimer - This author is writing under a pseudonym to protect his identity.