"Brother the island is vanishing, it is no man's land, everyone is leaving, better you too go home," said Raghubir Mal, a senior inhabitant of Botkhali village of Sagar Island in the state of India's West Bengal.
At the distance of over 150 kilometers from the Capital city of Kolkata, Sagar Island at the confluence of the Ganga and the Bay of Bengal – is losing the battle to sea level rise, coastal erosion, tidal surges and increasingly violent cyclones forcing the inhabitance to move to other places. Sagar is part of the Sundarbans, the world's largest delta and contiguous mangrove forests that straddle Bangladesh and India.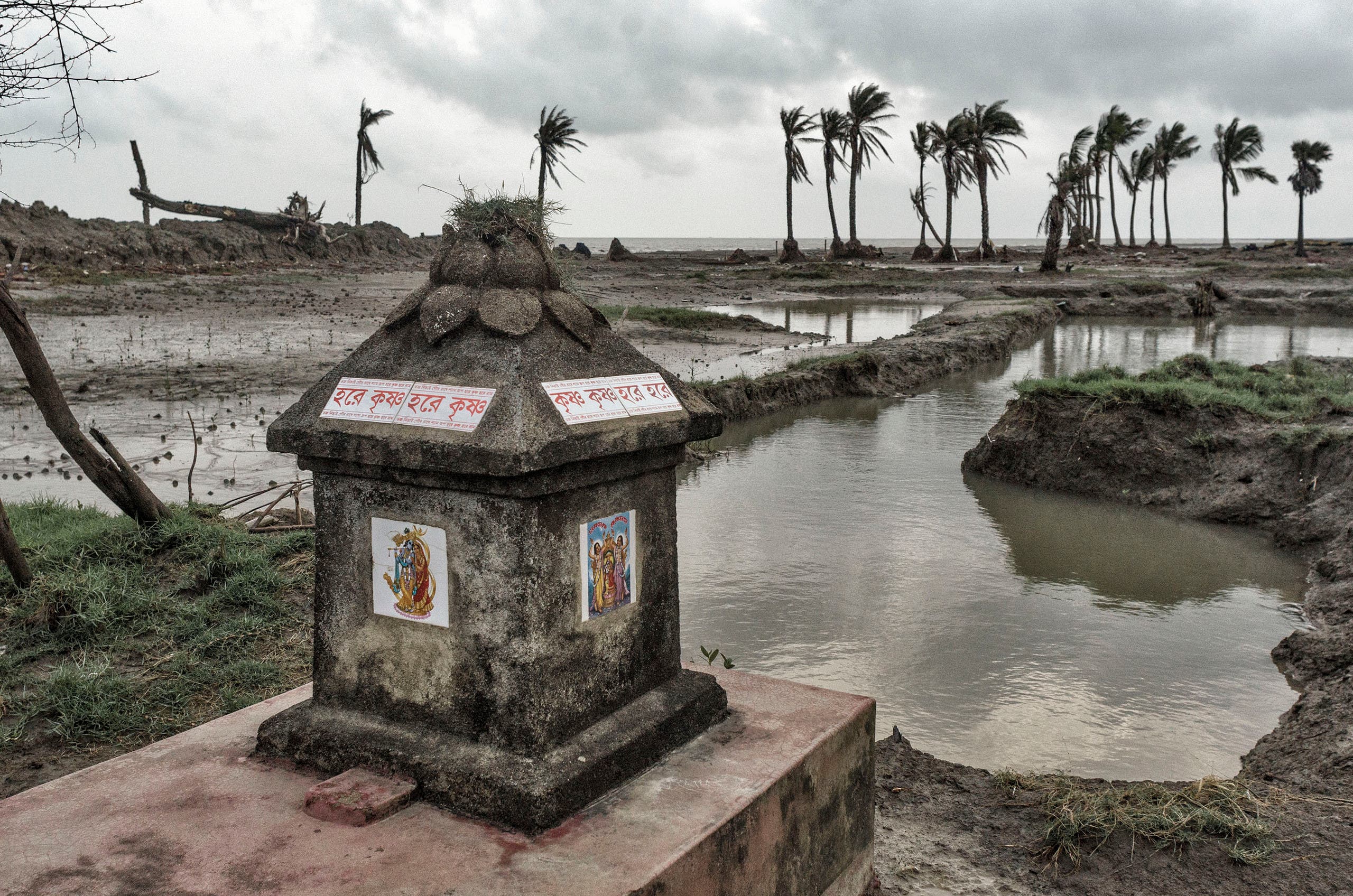 According to the research done by the Indian Space Research Organization (ISRO) in 2015, the Island has lost around 3.7 percent of the mangrove along with 9,990 hectares of landmass, due to erosion and increase in salinity.
"People are getting considerably affected by the increase in the sea level and decrease in the land mass forcing them to become refugees in the same state", said an expert warning that if it increases, we must fear to lose this Island permanently.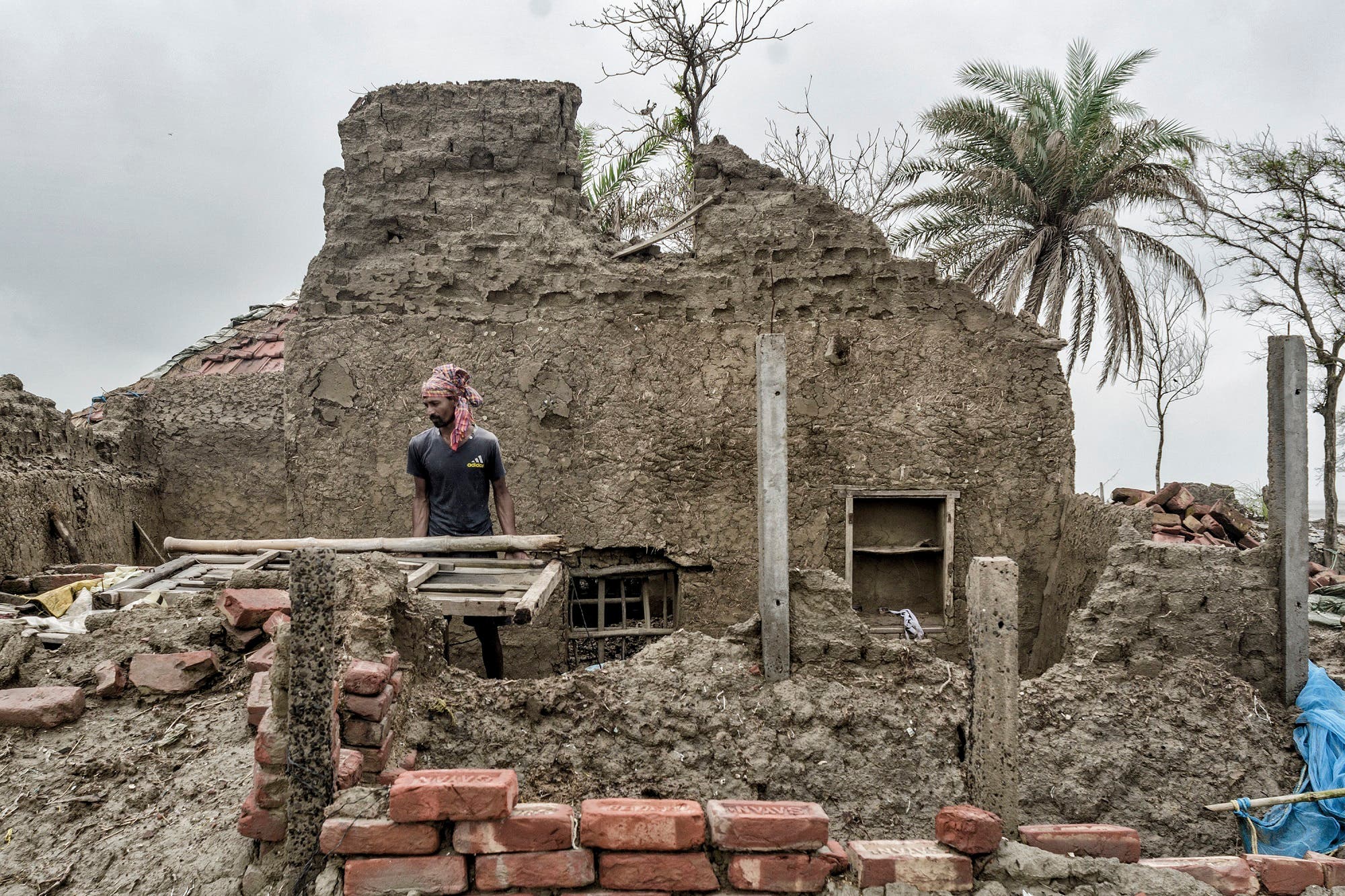 Sea surface temperature
According to recent researches, there has been an increase in the intensity of cyclones making landfall in the Sundarbans between 1951 and 2010. The rise in number of cyclones has been attributed to an increase in sea surface temperature. Cyclone Aila in May 2009 left more than a million people homeless and killed 339 people across India and Bangladesh.
Botkhali, the end portion of this island, which has been affected since 2009 when Cyclone Aila rushed into the entire village was once spanning more than 18 sq km, has been reduced to an area of merely 5 sq km.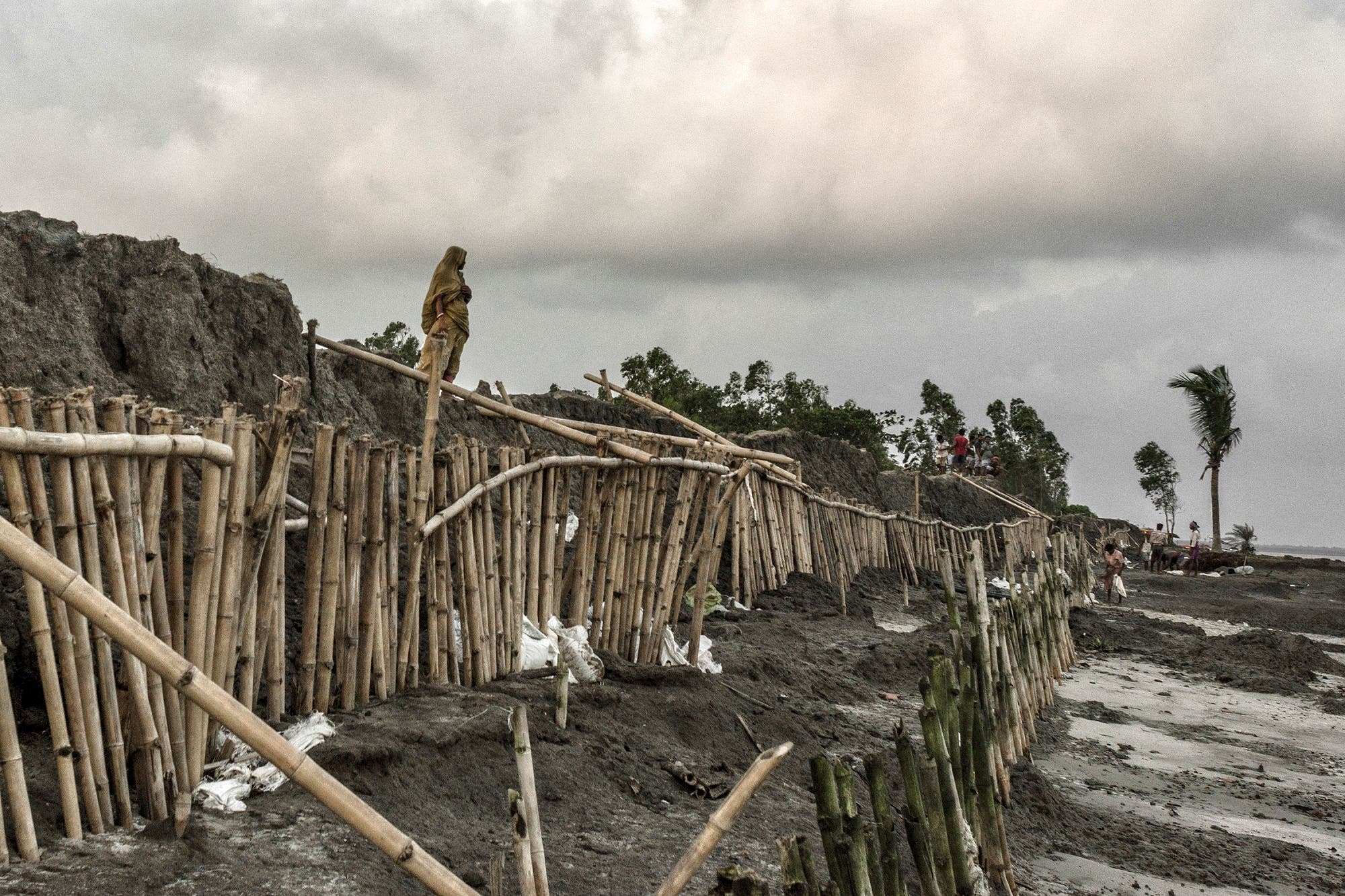 Experts added that the Global warming induces the Bay of Bengal to grow day by day. Melting glaciers from the Himalaya the river brings more snow melt along as it ends into Bay of Bengal. High tides, low tides specially the spring tide and neap tide during new moon phase play havoc on the fragile embankments, swallows chunk of shore known as river bank erosion that has been producing climate refugee from the islands every year.
"Over the last three decades I have lost more than 1 hectare of cultivable lands where seasonal vegetable, crops and grains were produced in large scale but the salt water sea that enters during tidal waves makes the land barren. Since 2009 when Alia storm rushed into my village no any initiative by government has taken for the resettlement. I had to shift back my own home along with my family four times", said Shitima Gorai who born and brought up and got married in this village, 65, a resident of Botkhali village.
"The exact number of displaced people from Botkhali and surrounding areas is unknown, largely because there are no actual government records. However, people estimate that some 4,000 people have already left.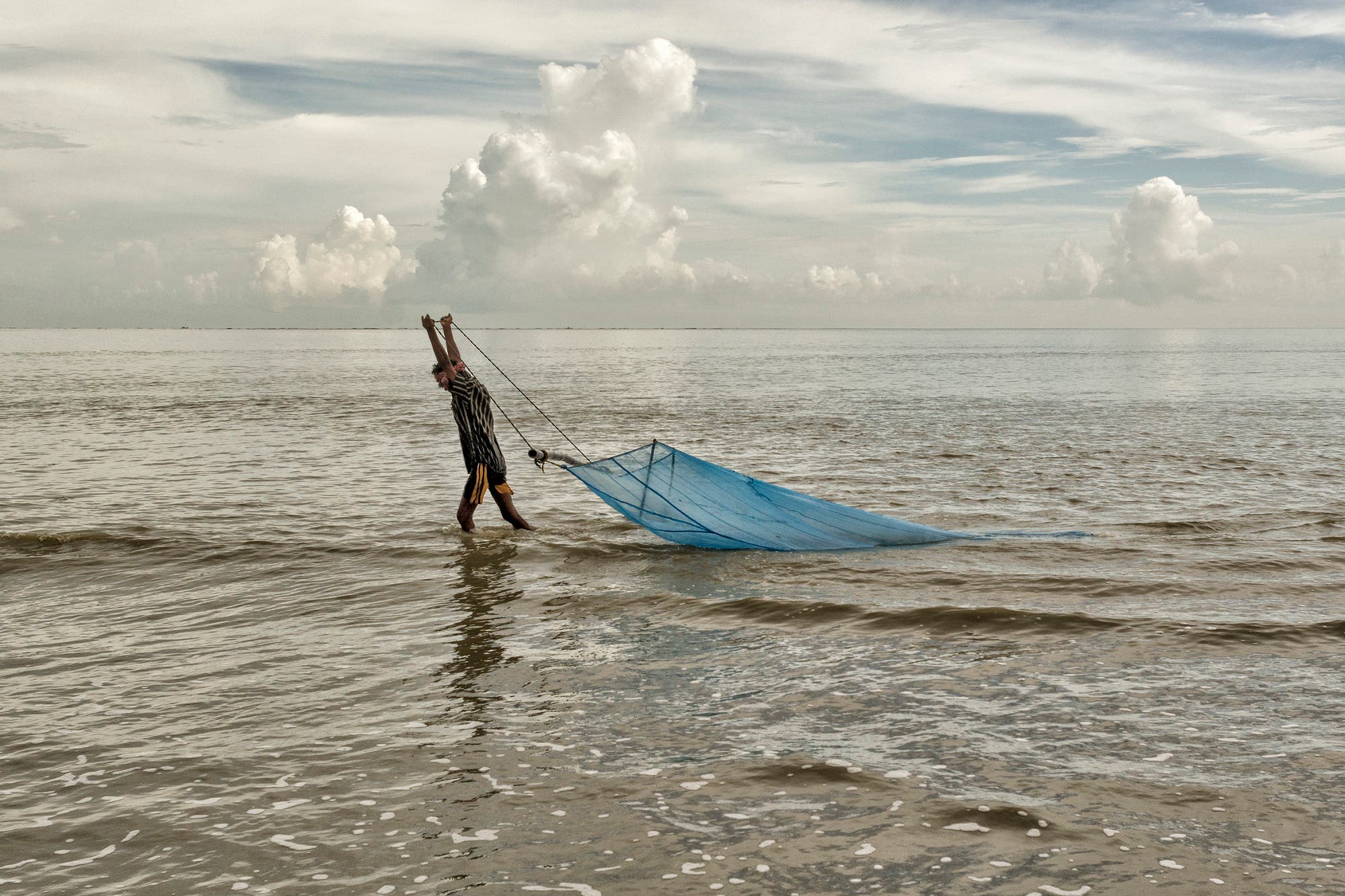 Fishing and construction
Locals say at present Botkhali is struggling with few hundreds of people.
According to residents, most of the people have migrated to work in fishing and construction sites in the southern part of India as every year flood along with tidal waves made their cultivable lands barren. The entire village was dependent on betel leaf cultivation, fishing, and agriculture.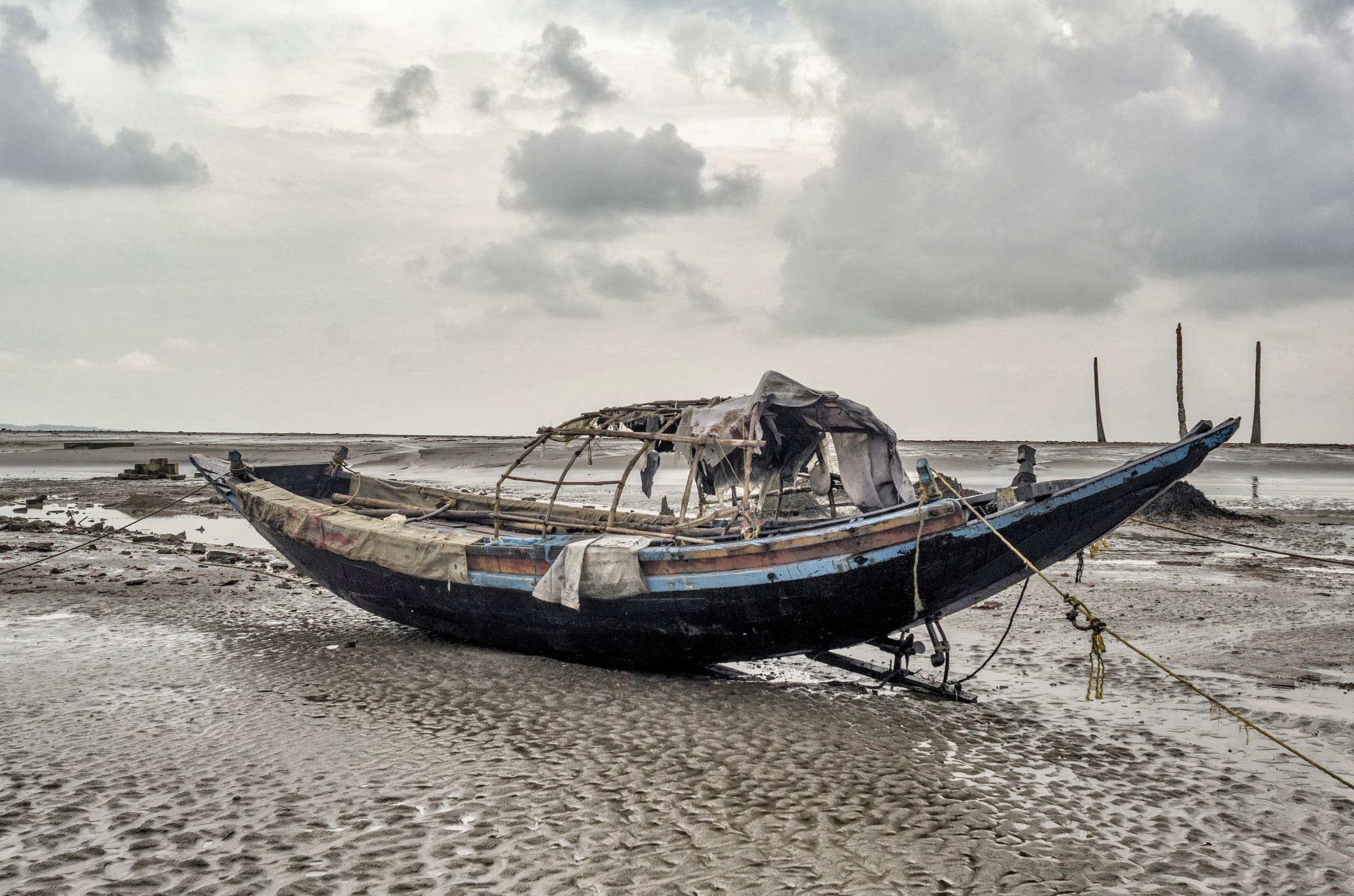 "Constructing boulders at the shore and large scale mangrove plantation can be a way to restrain the daily basis erosion "informed by teacher of Dhoblat primary school, the one and only school in the Botkhali village.
In addition, river changing its course over time, a natural side effect of changing climate and once the river engulfed the land, the people will never get back their land again, added by the teacher. Only financially poor families are left on the island. Amid this crisis, basic services including education are being neglected by authorities.
"It's been few years the only primary school of this locality was destroyed with tidal waves, but no any concrete step has been taken by authority to reform the school" locals informed adding "Only a make shift has build to continue the school. Future of the children of this deserted village is literally at stake".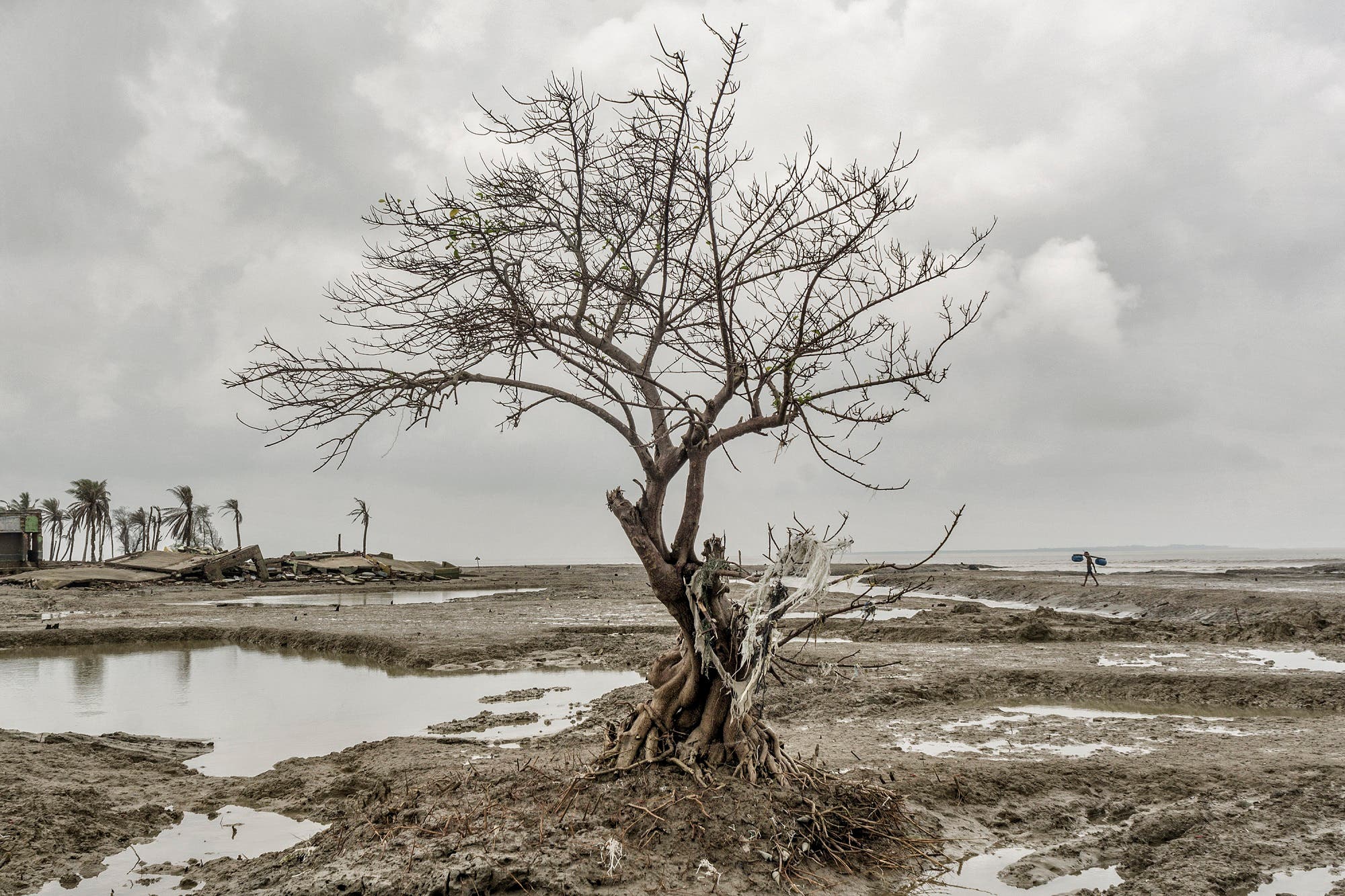 Sagar is part of the Sundarbans, the world's largest delta and contiguous mangrove forests that straddle Bangladesh and India. The Sundarbans have an archipelago of 102 islands, of which 54 are inhabited by more than four million people. Some of these islands, such as Bedford, Lohachara, Kabasgadi and Suparibhanga have already disappeared.
Other like Ghoramara and Mousuni will soon be lost, swallowed up by rising sea. Tens of thousands of people who live in the Sundarbans have lost their homes and are looking towards Government for the solutions before it gets more adverse.