The theory and practice of Jihad, or Islamic holy war, will no longer be taught in school or college classrooms in Bangladesh, which houses the fourth-largest Muslim population in the world and is grappling with rising religious extremism.
Prime Minister Shiekh Hasina's Awami League government has ordered madrasas, or traditional Islamic educational institutions, to drop certain chapters from textbooks, which will be distributed in 2018 to prevent impressionable youth from falling prey to fanaticism.
In July 2016, home-grown radicals stormed the Holey Artisan Bakery in Dhaka's diplomatic enclave and gunned down 22 Italian, Japanese, American, Bangladeshi and an Indian hostage heralding the arrival Islamic State-backed terrorism in the South Asian country hemmed in by India and Myanmar.
Also read: Thousands more Rohingya Muslims cross border into Bangladesh
Congratulating the government for revising the syllabus, Professor Anisuzzaman, President of Bangla Academy and one of the country's most respected writers with a string of awards and laurels, said "it's inconceivable how that concept crept stealthily into the curriculum in a democratic nation whose Constitution is based on the rule of law".
The 70-year-old intellectual who reportedly figures on fundamentalists' hit-list said that madrasa textbooks should have been "cleansed" long ago but "it's better late than never".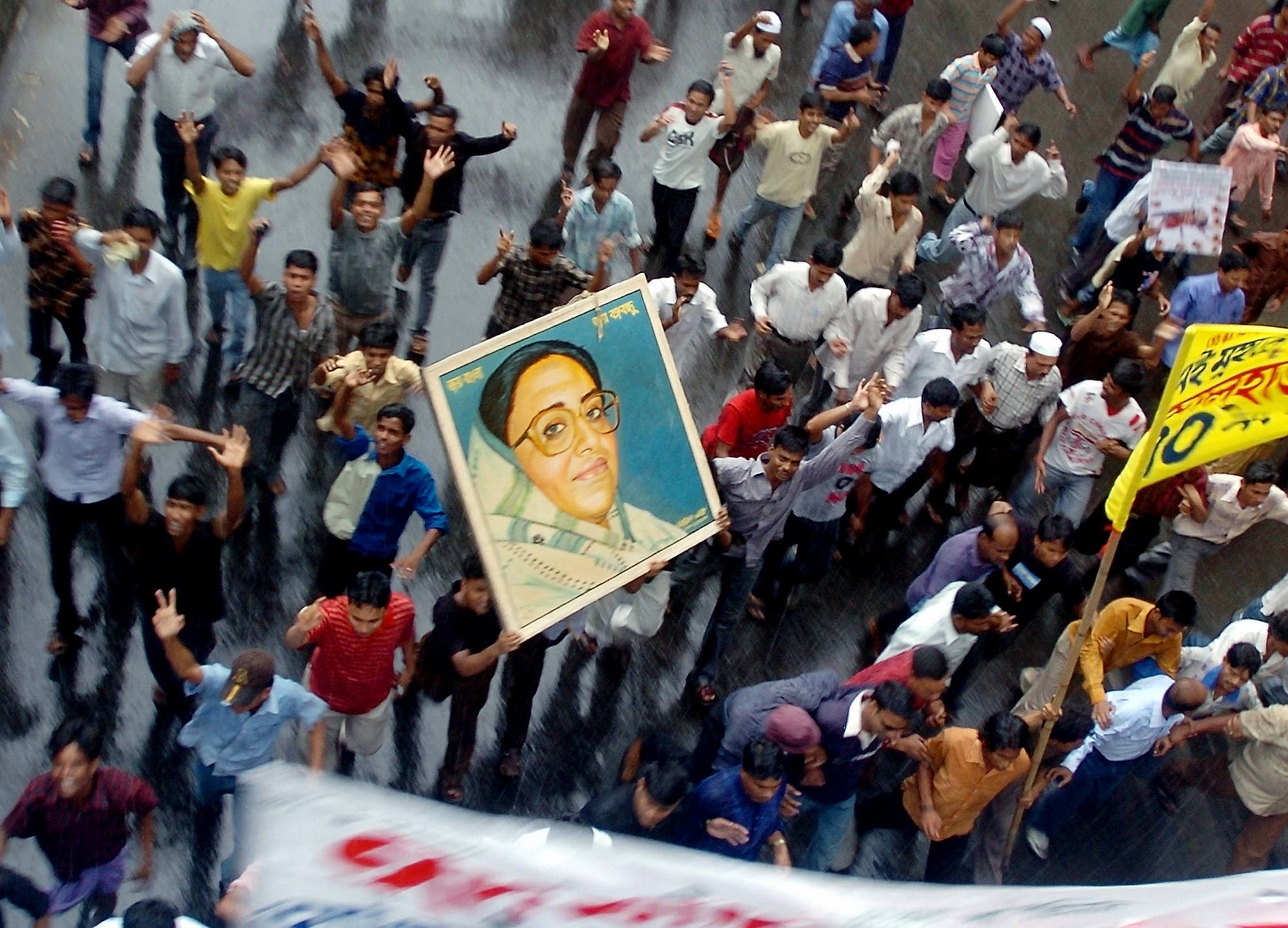 Curbing radicalization
According to leading Bangladeshi newspapers like Dhaka Tribune and Daily Star, the administration was spurred into action by the high-powered National Committee on Militancy Resistance and Prevention (NCMRP) tasked with curbing radicalization of young Bangladeshi men and women.
Madrasa textbooks define the concept as "fight against the enemies of Islam", which according to NCMRP fanned "slow radicalization" and "encouraged them to join violent groups in the country and abroad to fight the "enemies of Islam."
Abdullah Yousuf, principal of Alia Madrasa in Noakhali, told Dhaka Tribune: "To be fair to Islam, what's prescribed by our religion and militant activity are entirely different and the government must send a clear message to the students to distinguish between the two".
Amid hectic preparations to welcome Pope Francis in Dhaka from November 30 to December 2, Theophil Norkek, secretary of Catholic Bishops' Justice and Peace Commission, backed the government.
Also read: Bangladesh's mega refugee camp plan 'dangerous': UN official
"The Hasina regime has taken a good decision and I guess it is intended to eradicate radicalism and to help students become moderate Muslims. The concept has been widely misinterpreted to brainwash Muslims into regarding people of other faiths as enemies of Islam".
Since the gruesome Bakery massacre, Bangladeshi security forces have killed roughly 100 militants, often in cold blood, and jailed hundreds to curb terrorism in the essentially secular and liberal country.
A big source of worry is the induction of educated youth from affluent backgrounds into extremist outfits like the Jamaatul Mujahedin Bangladesh (JMB) and Ansarullah Bangla Team (ABT).

Dhaka clearly hopes that purging textbooks will curb the growth of fanaticism sullying the image of a centuries-old religion as glorious and peace-loving as Islam.