Despite measures, India's capital remains battered with hazardous pollution
Residents of the Indian capital of Delhi have been through a harrowing experience as persistent blanket of smog has engulfed the city since last week. Even though, on Thursday, air quality improved slightly, but continues to fall under "very poor" category.
The bad air quality in Delhi is not only affecting the people living in the city, but has also forced various diplomats from other countries to move their positions to other Indian states or neighboring countries.
According to reports, Costa Rican ambassador to India Mariela Cruz Alvarez has decided to shift to Bengaluru as she has developed respiratory illness due to "hazardous" air pollution in Delhi. Alvarez has termed the Delhi's air as "unbreathable".
In a blog post on Social media, Alvarez wrote. "I am sick in South India with a serious upper respiratory infection due to New Delhi's unbreathable air. My tropical lungs couldn't take the toll. I will be recovering and resting… It is not funny to see your lungs expelling a dark residue as if I was a smoker — which I am not."
"I work to bring awareness about climate change and now I feel the personal impact of our global lack of awareness. We need to wake up fast. India I love you and it hurts me to see you drowning in loads of plastic and toxic air. Where is the leadership? Clean air and water are basic human rights," Alvarez said in her blog.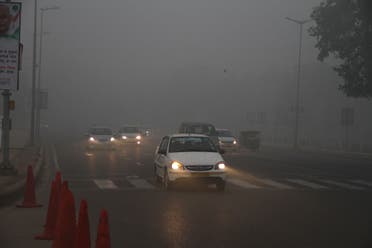 Blame game
While people suffer, authorities have been busy playing the blame game. Delhi Chief Minister Arvind Kejriwal blamed the neighboring states of Haryana and Punjab for the air pollution mess in Delhi.
"I urge Punjab and Haryana to stop their farmers from burning crop stubble to clear their fields for the next sowing season. This stubble burning is the primary reason for the thick, toxic fog that has enveloped the national capital over the last few days," Kejriwal told reporters in Delhi.
However, on Wednesday, Kejriwal held a nearly 90-minute meeting with Haryana Chief Minister Manohar Lal Khattar's residence in Chandigarh and it primarily focused on air pollution and stubble burning that is a major contributory factor to smog.
"We the chief ministers of Delhi and Haryana are happy to have had a very fruitful meeting at Chandigarh today. We recognized our deep and shared concern over the recent episode of heavy smog in our National Capital Region. We agreed upon the need for action on many measures aimed at preventing its re-occurrence in the winter of 2018," a statement released later said.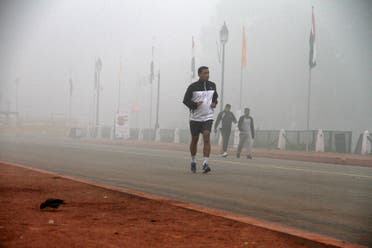 Weather at a glance
The air quality of the city again dipped on Wednesday, after Tuesday's slight improvement, even though it remained outside the previously recorded "severe plus" category. On Thursday it again improved but continues to fall under "very poor category".
The 24-hour average air quality index (AQI) of the Central Pollution Control Board (CPCB) was 361, which still falls in the "very poor" category with real-time monitors indicating the maximum levels of PM2.5 touched 450 – as compared to Tuesday when it was 308, the best in a week.
The safe level of PM 2.5 is 60 while beyond it falls under "hazardous" category.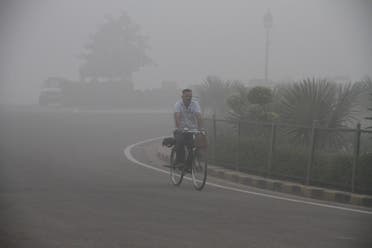 Pollution control measures
Environment Pollution Control Authority on Thursday lifted the ban on construction, entry of trucks and four-time hike on parking in and around Delhi – National Capital Region.
The Delhi government's petition to the National Green Tribunal on odd-even, seeking a review of its order withdrawing the exemptions given to two-wheelers and three-wheelers, will also come up before the tribunal on Thursday.
The fresh petition has also sought a direction from the NGT that the neighboring states should also be asked to implement the scheme.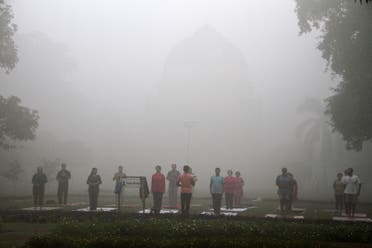 BS-VI fuel
Desperate times have indeed called for desperate measures. Battling a depleting air quality in the national capital, the central government has decided to prepone the introduction of BS-VI grade fuel to 1 April 2018 instead of the earlier deadline of 1 April 2020.
The Ministry of Petroleum and Natural Gas is also mulling to introduce the BS-VI auto fuels in the whole of National Capital Region, which includes Gurugram and Noida, by 1 April 2019.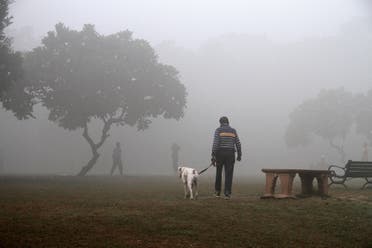 Cause for health loss
Reports after reports have been highlighting the danger posed by high pollution levels, across the country.
According to Lancet Journal report, outdoor air pollution was responsible for six percent of the total disease burden in India in 2016. Disease burden due to air pollution remained high in India between 1990 and 2016, as it caused non-communicable and infectious diseases like cardiovascular, respiratory diseases and infections, it said.
"Pollution led to 2.5 million deaths in India in 2015 – the highest in the world. India is closely followed by China, which saw 1.8 million deaths due to pollution during the year", the report says.