Youngsters among India's 70 million down-hearted diabetics longing for a life partner can now heave a sigh of relief.
Ahmedabad, Gujarat's largest city that is fast turning into a medical tourism hub, boasts the country's first marriage bureau dedicated to twenty-somethings suffering from the incurable metabolic disorder.

Award-winning diabetologist Dr Mayur Patel's help center called "Make My Life" will be a boon for thousands of youths of marriageable age with high blood sugar levels.
Mindsets of people
Indeed, Dr Patel, who is also the chairman of the All-India institute of Diabetes and Research, has launched the novel marriage bureau with the help of well-known matchmaker Sangita Patel to change the mindset of people toward the chronic condition.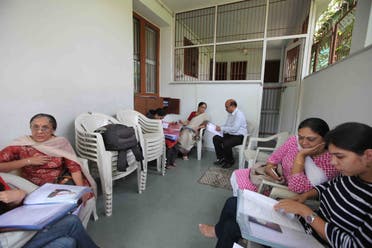 According to him, families in India – nicknamed world's diabetes capital – are opposed to marriage with a person who has to take multiple injections of insulin, be careful of the diet and lifestyle daily to manage fluctuating sugar levels, and run the risk of developing complications.
"Type 1 diabetic youngsters, especially girls, are severely discriminated against when it comes to marriage. But all the problems faced by them are easily manageable," says Dr Patel, who has been doing a yeoman's service for hapless diabetics for the past 30 years having treated some 250,000 patients.
Sugar levels
Sangita, who offers her services gratis, said: "When Type 1 diabetics fail to find a bride or groom, they suffer from depression, anger and frustration which again worsen their sugar levels. But we want to make their lives sweeter for the better."
Almost 90 percent of inquiries received by "Make My Life" from all over India are from girls. But whether the applicant is a bride or a groom, Sangita and Dr Patel strain their every nerve to convince the youth, as well as their worried parents and relatives, that diabetes is easily manageable with proper medicine and lifestyle.
Dr Patel thought of launching "Make My Life" after seeing scores of youth, especially girls, who fail to find a good match and the bureau has this year helped trace about 30 suitable brides or grooms for registered members.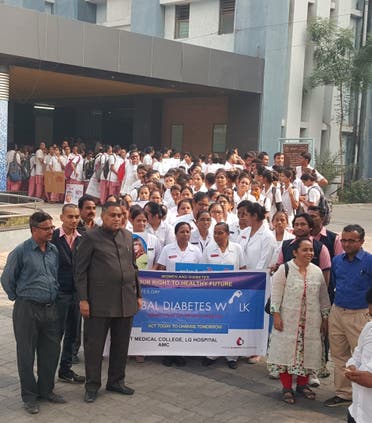 Happily-married couples
After Gopal, 22, a Mumbai-based banker, fell head over heels for diabetic Maya, a comely college girl, he was ready to marry her despite her insulin-dependent lifestyle but his parents threw a spanner in the works till Sangita persuaded them by citing examples of similar happily-married couples.
Kolkata's Dr Seema Shah, a good-looking post-graduate doctor in her early thirties down with diabetes mellitus, was depressed and suffered from occasional convulsions with the result that prospective grooms gave her a wide berth for several years. But after Sangita found a suitable match – a pharmacist – for her, the doctor keeps writing to her about her marital bliss.
Dr Patel, who also does not charge a rupee from the young, hard-pressed diabetics for his counselling and even medical check-up, further boosts the confidence of youths and their families by conducting tests and submitting reports to drive home his point that the management of diabetes is very simple after all.
Healthy babies
"Since we get several inquiries from youngsters of marriageable age also from outside Gujarat and even abroad, such special marriage bureaus for high-blood-sugar patients in other states would be a boon for hundreds of people", says Dr Patel, Gujarat's first medico to earn a doctorate in diabetes.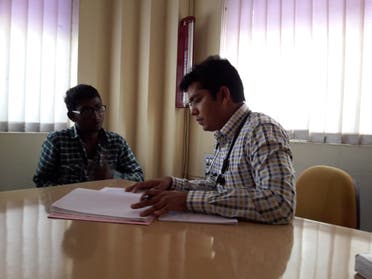 "Diabetics looking for a spouse have to make comprises in terms of caste, appearance, earnings, financial status, etc.," points out diabetologist Dr Yash Patel.
He adds that he has witnessed countless women who are happily married and have delivered perfectly healthy babies. One of his patients, Puja Waghela, even gave his name to her newborn son.
Worried parents
Rekha Pamar, 30, is a diabetic whose parents were worried about her future considering her age and medical condition. So, after coming to "Make My Life", they decided to lower their expectations about grooms.
"Though I am beautiful and make Rs 90,000 as a public relations manager in a foreign bank, I have decided to go for a boy from a good family background, even if he is not handsome or earns less than me," she says.
According to Dr Sushil Patel, a Vadodara-based diabetes expert, the economic cost of the disease is estimated to be 2.1 percent of India's GDP, adding that every 10 seconds, one person dies from diabetes-related causes.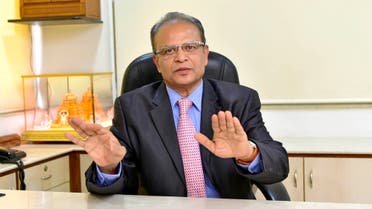 Food and lifestyle
Dr Rajesh Shah, renowned surgeon and superintendent of top-drawer L G Hospital in Ahmedabad, who last week flagged off an awareness rally, told Al Arabiya English that diabetes was considered as a rich man's disease but now it strikes even poor and middle-class people, especially the womenfolk.
Urban India has 10 to 12 percent of its population suffering from diabetes but rural India, due to better food and lifestyle, has a much lower incidence of 3 to 4 percent.
Diabetes currently affects 70 million Indians, which is more than 7.5 percent of the adult population, the average age of onset being 42.5 years, and nearly 1 million Indians die due to the diabetes every year.