After announcing they would close the Palestine Liberation Organization's Washington, DC mission, the Trump administration has pulled back on their threat, opting instead to impose further limitations on the mission for a period of 90 days.
Earlier this month, the Trump administration of the United States had threatened to close the PLO's office in Washington after a comment made by Palestinian president Mahmoud Abbas.
At the United Nations General Assembly in September, Abbas had unabashedly called for an investigation into Israeli war crimes, including illegal settlements and violence against Palestinians.
ALSO READ: White House not ready to announce embassy move to Jerusalem
Allegedly, this call for investigation violated US legislation originally enacted in 2015, which effectively bans the PLO from having a presence in Washington if it publicly supports any investigations against Israeli crimes in the International Criminal Court.
However, the viability of the Trump administration's threat didn't last long. Various Arab-American advocacy organizations banded together and urged US Secretary of State Rex Tillerson to overturn the decision to oust the PLO's presence from Washington.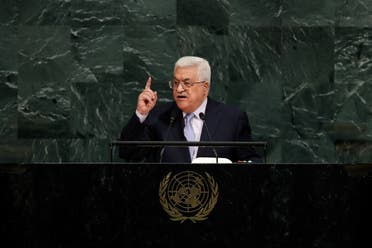 The open letter
On 21 November, the Arab American Institute partnered with the American Arab Anti-Discrimination Committee, the American Federation of Ramallah Palestine and many others to pen an open letter to Tillerson.
In the letter, advocates highlighted how the goal of the PLO's US mission is peace and understanding, and how the US's devotion to basic rights such as freedom of speech should not have warranted an order of closure.
"In accordance with these principles," the letter said, "Palestinian President Mahmoud Abbas has the right to call for the ICC to hold Israel accountable for crimes committed against the Palestinian people in successive military assaults."
ALSO READ: White House will not insist on two-state solution in Mideast
Still, the US administration initially saw Abbas's comments as grounds for punishment. During a press briefing also held on the 21st, State Department spokesperson Heather Nauert told reporters that the administration's decision was based on the PLO's violation of the conditions passed by Congress in 2015 that limit Palestinian actions in the ICC.
"He [the Secretary] took a very technical look at this and determined that they – the PLO– had not complied with the conditions that were set by Congress," Nauert said.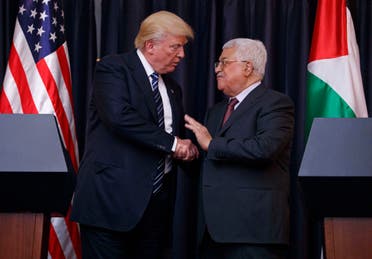 Violation of justice
However, advocates from the various Arab-American advocacy organizations who signed the open letter felt that closing the PLO's office was a blatant violation of justice.
On 22 November, leaders of the AAI, the ADC, and other groups gathered for a call with the press to publicly express solidarity with the PLO and its right to call upon the ICC for investigation.
AAI president Dr. James Zogby explained that the laws passed by US Congress following the Oslo Accords have created a climate of systemic inequality in which Palestinians are barred from speaking out about basic human rights abuses by the hands of the state of Israel.
OPINION: Israeli hands in the American 'fear industry'
"To me, it's the same thing as if Congress were to have passed a law that forbade you from reporting to the police the fact that that your house was being robbed" Zogby said, "Israel has simply a carte blanche from the United States."
According to a 2016 ICC report, over 86 complaints alleging crimes committed by the state of Israel have been submitted since 2014, and are under "preliminary investigation."