In the past few days, Riyadh, the capital of Saudi Arabia, celebrated World Arabic Language Day by hosting special events, sessions and workshops in high level this year.
On the occasion, many governmental entities in Saudi organized programs to preserve and protect the cultural heritage of Arabic language, and to create awareness for the local populations to understand the value of preserving this beautiful language.
Columnist Saud al-Junidel, conducted a session based on his experience during his work as an editor at the Saudi Press Agency. He presented the history of the Arabic language from its roots and the evolution, and outlined the challenges facing the language these days, especially for the Arab press and journalists. This initiative was hosted at the Saudi Press Agency headquarter located in Riyadh, in order encourage Media for better writing and improve pronunciation in TV and radio.
According to UNESCO, there are more than 290 million Arabic native speakers, and millions of fluent speakers. Perhaps it is not so surprising that Arabic is one of the five most spoken languages in the world.
The Literary Club in Riyadh in collaboration with King Abdullah bin Abdulaziz International Centre for the Arabic Language, hosted a workshop of "Common Errors in Media" by Dr. Mahmood Al-Ammar, Professor at Imam Muhammad ibn Saud Islamic University, to give constructive criticism on Media language.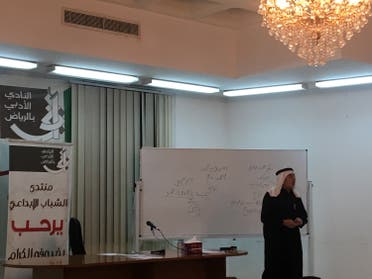 Dr. Mahmood point out the common mistakes in pronunciation and grammar based on academic opinions. The workshop had a large number of attendees, keen to enhance their skills.
These nascent efforts gave points to help develop writing techniques, and communication in Arabic, after the impact of social networking evolution.
Dialects
Academic Dr. Sultan al-Khara'an asserts that informal language have never been an issue, but there is misconception in downgrading the Arabic language by indicating it as unintelligible. "Definitely Arabic language will remain, even with the different numerous dialects, but we need to be more enthusiastic and passionate about our language," Dr. Sultan says.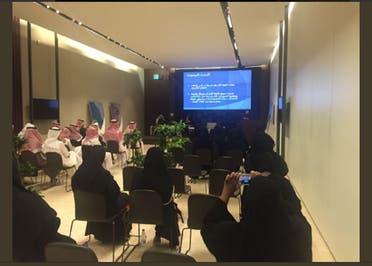 King Abdulaziz Center for National Dialogue, hosted a session about Arabic language in Monday's talks by youth program, aimed at motivating youth to create an impact in their society. In addition, the session highlighted Arabic as very rich in vocabulary, and one of the official languages of the United Nations. Also, there was an open discussion about perspectives and views about approaching youth to utilize formal Arabic and ideas to promote use of Arabic language in communications with foreigners.