King Abdulaziz Project for Public Transport in Riyadh recently launched the first exhibition, spread across over 5000 square meters, to create awareness regarding the significance of public transportation. It was also an opportunity to experience the use of metro for the first time in Saudi Arabia.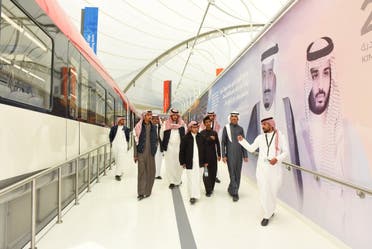 Once visitors enter the exhibition, they have to pass by one of the two queues meant to simulate checking-in procedures., There are two queues – one for non-registered and the other for those registered online. They QR code ensures that the visitor is informed via SMS or email. This process is part of the technology that will be used in the public transportation.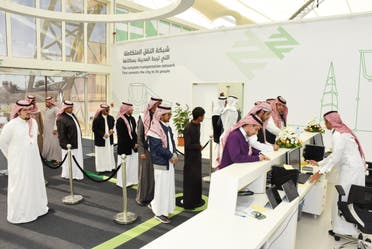 A tour guide walks with each group to the first section. He presents future Ticket Vending Machine with unified ticketing system for buses and metro, that accept credit cards and online payments via mobile phone. Machines will be distributed around the city, around the 3000 bus stops and metro stations, by the end of 2019.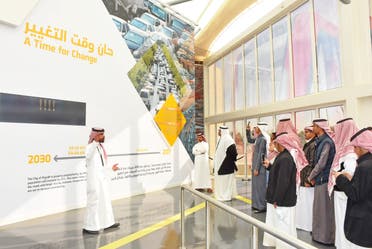 "A time for change" is the headline of second section, that provides visitors with information about the current situation of Riyadh traffic, and overview of future needs in statistics.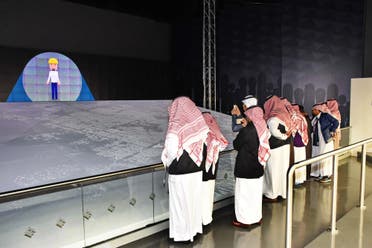 Growing need
By 2030, Riyadh's population will grow up to 30 percent, which means more cars in the streets and longer driving time, overcrowding and pollution. Currently, an average of 6 million car accidents are reported every year, 85 percent occur on intercity highways known for high speeds. They cause around 17 deaths in the kingdom every day.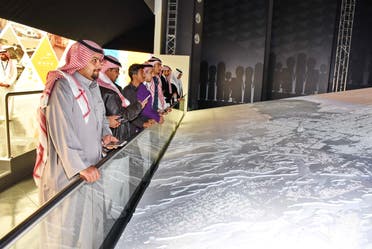 The opening of King Abdulaziz Project for Public Transport in Riyadh is estimated to save the country more than SAR 398 million every year.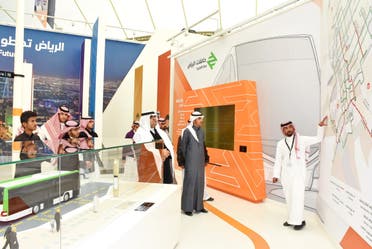 The exhibition includes mock ups for future buses that users can solicit from their locations via mobile app. It also has on display Metro stations, locations and designs around Riyadh and line color codes, including main stations: King Abdullah Financial Center, Saudi Governance Center, Olaya station and western and underground stations.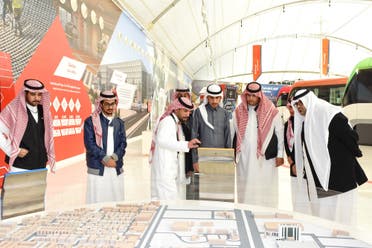 Visitors to the exhibition can also play virtual reality games by moving tablets across the huge map of Riyadh and move metros. On the screens, one can watch workers in Riyadh Metro from different locations, due to live coverage from construction sights.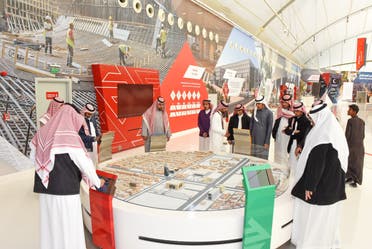 Visitors can also see closely the map of trains in its total route of 176 km, and models of one of the seven tunnel-boring machines used to dig a tunnel 34 kilometers in length.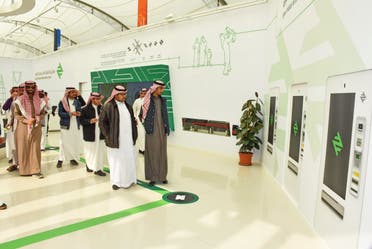 Toward the end, the exhibition displays authentic designs of 338 trains, and offers a walk inside the train to see 90 percent of the final design of Riyadh Metro, being described as trains of the future.