In what is being described as the most innovative method to catch criminals, British police used the offer of a free Christmas hamper to nab dozens of absconders from the long arm of the law.
With the festive season approaching detectives of the South Yorkshire Police force in north England realized that the offer of a free hamper filled with lots of luxury treats would be very difficult to resist, particularly for those who already had the inclination to get something for nothing.
They sent out fake vouchers to the last-known addresses of more than 400 local suspects wanted for crimes including burglary, assault, fraud, drugs offences, harassment, carrying of imitation guns and even drink-driving saying they had won an expensive festive hamper.
ALSO READ: 5 Christmas ads to make you laugh, cry and get in the festive spirit
The recipients were asked to phone the fictitious company, appropriately named Herald Hampers to arrange a delivery slot. Around 65 suspects fell for the ruse and unwittingly got in touch with the police to let them know specifically when they would be home.
Arriving at the prearranged time, a team of plain clothes officers called at the addresses, and after confirming the wanted persons' identity on the doorstep invited them to step out to the waiting van to choose their hampers. It was here that they were nabbed.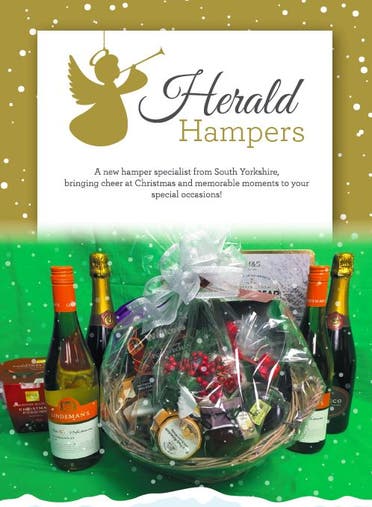 Criminals nabbed
Using this unique sting in just two days detectives managed to arrest 21 criminals. Temporary Detective Chief Inspector (DCI) Lee Berry whose idea it was and who oversaw Operation Holly, as it was termed, declared it a great success. "The cost of sending out the cards was minimal compared to the time and money involved in sending officers to look at each address, when many would be old and the suspects no longer resided there", DCI Berry told the media.
"Around half of the 65 who responded have now been arrested, either when targeted on the doorstep or later through conventional tactics and have already appeared in court," he added. DCI Berry also had a message for those wanted, but who had not yet been arrested – the police "know who they are and where they are".
"We want these people to feel as uncomfortable as the victims of crime do when they wake up in the morning," said DCI Berry. The warrants for the criminals had been outstanding collectively for seven and half years, which Berry argued had a major impact on the victims of crime and was a big drain on resources.
ALSO READ: Got 24 hours in Edinburgh? Enjoy Harry Potter pit stops and ghost tours
The Detective Chief Inspector said he had received positive feedback from the public as well as from the criminals themselves. "One of those who fell for the sting said it was the best way he had ever been arrested," related Berry.
In this world of rampant social media, time was of the essence and South Yorkshire Police had to be both quick and secretive to ensure as many arrests as possible before other criminals were alerted and the operation had to be abandoned. With Christmas over the Police decided to go public with the details of the sting in order to "send a positive message to the public".
However, they also gave a strict warning to suspects to beware as they would be looking at equally innovative ways to catch criminals in the New Year too. "If you commit crime in South Yorkshire we will come for you at any time, any place and in any guise to ensure we bring offenders to justice and keep our communities safe," warned DCI Berry.