What started last Thursday as a simple protest against rising cost of living in Iran soon spread through the whole nation like wildfire. Despite the fact that protests caught many by surprise, they have in fact been brewing for some time under the surface.
Poverty is the cornerstone of all problems in Iran today. For years the Iranian regime has spent all the wealth in proxy wars abroad. The slogans chanted by participants in the past few days speak volumes: "No to Gaza, No to Lebanon, I die for Iran," or" Leave Syria, do something for us."
Going back to numbers to prove that Iranian citizens are truly fed up with the regime is beside the point when people are on the streets. Everything else people are suffering from are just consequence.
ALSO READ: Crisis in Iran much deeper than what meets the eye
Selling body organs, selling infants and sometimes unborn fetuses; spending nights in cemeteries and freshly dug graves for not having a home; alarming number of street children; a dreadful fall in prostitution age all have happed in past four decades, phenomenon unheard of in Iran.
The Iranian regime has bankrupted the country by spending the country's vast wealth in proxy wars in the region. Hassan Rouhani tried to sell himself as a "moderate" and the saver of the Iranian people.
His efforts are a boring rerun of the same show former Iran's president Mohammad Khatami put on for eight years between 1996 and 2005. Under his watch more than 3,500 people were hanged. He is now trying hopelessly to "manage" the protests. Ten protesters have been reported shot dead by the Islamic Revolutionary Guard Corps (IRGC) in past five days.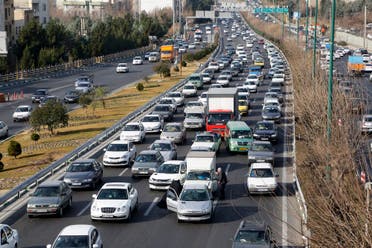 The nuclear deal
Iran's nuclear deal with the West, Joint Comprehensive Plan of Action (JCPA) was supposed to improve Iranian citizens' lives but the windfalls before reaching Iran were squandered and spent by IRGC in wars of Syria, Iraq, Lebanon and Yemen.
Students in Tehran University, referring to the two feuding factions of the regime chanted: "Reformist, Conservatives; game is over." Rhouhani has lost big time and no longer can convince his own supporters.
Iran today is best described by a WSJ editorial: "A durable truth about dictatorships is that their surface stability disguises discontent that needs only a spark to ignite. The world saw such an eruption in Iran in 2009 after a stolen election, and the last two days have seen outbursts in Iranian cities that again reveal simmering unhappiness with clerical rule."
President Donald Trump has a historic opportunity to redeem a flawed policy followed by his predecessor, president Obama. In 2009 people in the streets of Tehran were chanting "Obama are you with us or with them?"
WATCH: Iranian woman rallies against 'generation that brought down the Shah'
Times have changed and so has Iran. Unlike 2009, the protests this time around are not limited to a few streets in Tehran and, as some analysts put it, limited to a fight over rigged elections in that year. City after city, big and small, are joining the movement and so they deserve all the help and support they can get from the rest of the world.
President Trump's message of support as well as that of many other representatives of American people – from both houses of the Congress – plus that of some European leaders and Canada for Iranian people's will for a fundamental change, are noticed by citizens inside the country.
The US State Department announced Friday that the country "strongly condemns the arrest of peaceful protesters. We urge all nations to publicly support the Iranian people and their demands for basic rights and an end to corruption."
On Friday night, President Trump tweeted: "Many reports of peaceful protests by Iranian citizens fed up with regime's corruption & its squandering of the nation's wealth to fund terrorism abroad. Iranian govt should respect their people's rights, including right to express themselves. The world is watching!"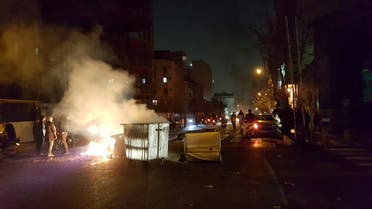 Rajavi plan
It seems that Iran is ready for a major change. Maryam Rajavi, President of the National Council of Resistance of Iran (NCRI) addressed protesters and said: "The ongoing protests in different cities against the regime reveal the explosive state of Iranian society and the people's desire for regime change".
Rajavi added that the "Iranian people demand the overthrow of the ruling religious dictatorship. It is their right to topple this repressive regime. And I emphasize: Regime change in Iran is within reach."
ALSO READ: US President Trump says 'time for change' in Iran
A 10-point plan by Rajavi is a clear blueprint for a free and democratic Iran void of nuclear weapons; in peace and harmony with its neighbors and the rest of the world; upholds women's rights and the rights of ethnic and religious minorities in the country and many more progressive plans for Iran.
NCRI's partner, People's Mojahedin Organization of Iran (PMOI/MEK), has put to use its widespread network inside Iran and its satellite TV Simay-Azadi's citizen reporters are sending their video and internet messages of Iran's cities to the world 24/7.
In supporting the Iranian people's wishes for change, the world should this time take a big step ahead and recognize Iranian Resistance as true and legitimate movement capable of leading the protests to its final destination: a free and democratic Iran.
___________________________
Reza Shafiee is a member of the Foreign Affairs Committee of the National Council of Resistance of Iran (NCRI). He tweets @shafiee_shafiee.