In recent weeks, Gaza residents have been jolted awake in the dead of night to a raucous mixture of Quranic phrases, Islamic supplications and prayers delivered by loudspeakers to their doorsteps.
The "Grand Fajr Campaign" is the work of fervent religious activists, many affiliated with the ruling Hamas movement, seeking to spread the message of Islam. But not everyone is ready to listen.
The Fajr, or "Dawn," campaign has set off a heated debate over whether it is appropriate to force religion on the masses. One leading religious scholar has even warned that it is un-Islamic to "annoy" people.
After beginning in several Gaza City neighborhoods, the campaign has spread to areas across the Gaza Strip. The organizers, mostly mosque committees reporting to the Hamas-controlled Ministry of Religious Affairs, say they want to see the mosques as full at dawn as at the noon prayer on Friday.
Ahmed Hammad, a volunteer in Gaza City's Tel al-Hawa neighborhood, said it is paying off, increasing the "rows" of worshippers at the local mosque. "It used to be a row or half a row of worshippers. But today after the campaign, the number has grown to three rows," he said.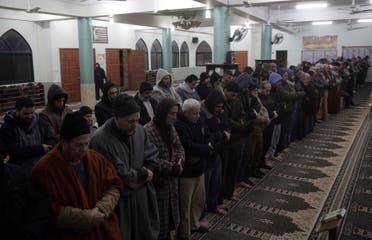 The campaign comes at a difficult time for Gaza, where despair is widespread among the 2 million inhabitants after a decade-long Israeli-Egyptian blockade and recent restrictions by the West Bank-based Palestinian Authority to squeeze the territory's Hamas rulers.
Though Hamas has offered to relinquish power, reconciliation talks with Abbas have stalled as Gaza's battered economy continues to deteriorate. In this difficult decade, the Gaza population has grown increasingly conservative and religious.
"The Fajr prayer is important to raise the morale and spirits in this state of strangulation and constraints," said Abu Aziz al-Waheidi, who oversees the campaign in 22 mosques in Tal al-Hawa.
Ismail Haniyeh, Hamas' supreme leader, has endorsed the effort, with his office distributing pictures showing him and other Hamas officials surrounded by dozens of worshippers after praying at a mosque in the Shati refugee camp, where he lives.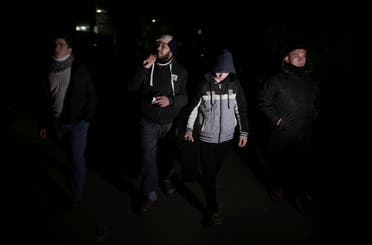 Trump move
The campaign started last month, shortly after President Donald Trump decided to move the American Embassy in Israel to Jerusalem.
When the morning prayer patrols began, residents were perplexed by the raucous sound outside their homes. The only time anything similar occurs is during Ramadan, when drummers wander through the streets waking people.
Dozens of mosques now take part in the daily pre-dawn displays. "This is the word of God. They are people urging to do good and worship," said Saed al-Shurafa, 63, at the mosque.
But opposition has emerged over the forceful tactics, which include the use of powerful car-mounted loudspeakers.
Saed Abu Hasera, another resident, said it is generally a good thing to encourage people to pray. He said he even found the sounds of a recorder played by one activist to be a "beautiful" way to start the day. But he said they sometimes go too far.
"The banging will awaken children and it will cause confusion," he said. Abdel-Bari Khela, an influential Islamic scholar and a Mufti, issued a ruling highlighting the importance of prayer and going to the mosque at dawn. However, he said it is against Islam's instructions to "annoy" people.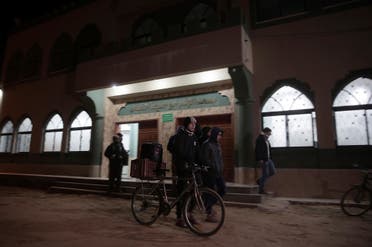 He issued a statement saying that the two traditional calls of prayer issued from the mosque, known as "azans," is the instruction of Islam. "Replacing them with illegitimate means such as drums, music and loud sound that makes noise is illegal. If it leads to harm like annoying people or disturbing them, this is forbidden," he said.
Emerging in the dark from the Abu Honayfa mosque in Tel al-Hawa on a recent morning, Hamad and a group of young men split into two groups, each carrying a portable loudspeaker.
They walked through streets and alleys, with Ahmed calling on people to rise over a microphone, as an Islamic supplication blared from the loudspeaker.
"The sound is not high, not low; it's very light as you see," he insisted. "We only go out half or quarter an hour before the azan. How can this be annoying?!"