Even as the world acknowledges the festering Rohingya crisis as one of the world's top 10 conflicts to monitor in 2018, there is little hope that the two key players – Buddhist Myanmar and Muslim Bangladesh – will quickly solve the problem which United Nations has called a "textbook case of ethnic cleansing" and "genocide" by the Myanmar military.
At the heart of the worsening crisis are over 6,50,000 Muslim Rohingyas who fled to Bangladesh from Myanmar's Rakhine state since August 2017. China, a UN Security Council member with veto power and close political and business links with Myanmar's generals, brokered a three-step deal for the return of Rohingya refugees with Myanmar and Bangladesh signing a detailed agreement on November 23 to facilitate repatriation in batches.
ALSO READ: Indian or not? Muslims fret amid drive against illegal immigrants
By January 22, around 1,00,000 Rohingyas are expected to leave the refugee camps in Bangladesh and head home. But will they? A retired Bangladeshi Foreign Secretary told Al Arabiya: "We have reposed our faith in China which is like Myanmar's guardian angel-cum-protector. We expect Beijing to twist Myanmar's arms if it tries to wriggle out of the commitments it has made."
The ex-top diplomat said: "Prime Minister Sheikh Hasina has taken a calculated risk by accepting the China-brokered repatriation deal instead of insisting on a UN-backed intervention driven by USA and Western powers. She will suffer the most in case things go wrong."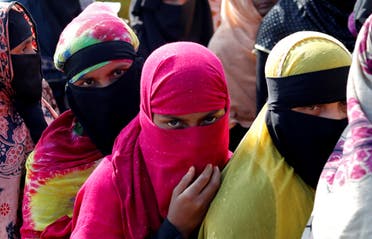 A brave face
Dhaka is jittery but is putting up a brave face. Obadul Quader, the second most powerful ruling Awami League leader after Hasina, said that a list of 1,00,000 Rohingyas – who will be repatriated in the first phase – has been sent to Myanmar for vetting.
Quader also disclosed that a Joint Working Group is handling the nuts and bolts of the mega operation. Myanmar's Minister for Social Welfare, Relief and Resettlement, Win Myat Aye, echoed Quader's words but neutral observers are still very pessimistic.
PHOTO GALLERY: Desperate Rohingya swim 2.5 miles from Myanmar to Bangladesh
"The governments of Myanmar and Bangladesh are in "la-la land" if they believe Rohingya would return according to official schedules and time-tables", warned Phil Robertson, deputy Asia director at Human Rights Watch.
"Why in the world would they dare go back within arm's length to the army that just systematically shot, raped and murdered them, and torched their homes?"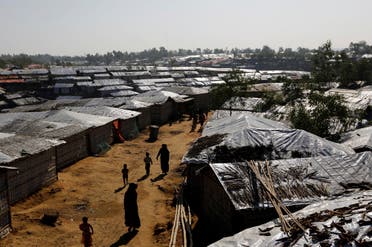 Unsustainable conditions
The United Nations High Commissioner for Refugees (UNHCR) is equally skeptical. Its spokesperson, Adrian Edwards, said at a press briefing: "People can't be moving back in into conditions in Rakhine state that simply aren't sustainable."
Questioned specifically about the January 22 deadline, he said: "The return timeline of course is something that we are going to have to look closely at ... We don't want to see returns happening either involuntarily or precipitously and before conditions are ready."
ALSO READ: Many Rohingya carry memories of persecution in their mobile phones
Besides the 6,50,000 Rohingya who crossed over after the eruption of violence in August, there are approximately 4,00,000 more Rohingya currently living in Bangladesh. They were ejected during previous pogroms and crackdowns. But they don't figure in the November 23 agreement Myanmar and Bangladesh signed.
One of the biggest reasons for the current pessimism is the fate of two previous Myanmar-Bangladesh agreements for repatriation of Rohingyas in four decades. The agreement signed in 1992 was a total flop.
None of the three agreements have addressed the fundamental issue of citizenship for Rohingyas. Until that basic right is granted by Myanmar authorities, there is no chance of peace – or refugees – returning to Rakhine.