"All I ask of my well-wishers and supporters is that they pray I find personal happiness which, except for a few years, I have been deprived of," Pakistan's ex-cricket captain and a leading politician said on his twitter account on Tuesday.
He was referring to the rumors surrounding his third marriage which became topic of discussion, especially in social media, across the South Asian nation and beyond. It was reported widely that the Pakistan Tehreek-e-Insaf (PTI) chairman secretly married Bushra Maneka, his spiritual mentor.
1. For 3 days I have been wondering have I looted a bank; or money laundered bns in nation's wealth; or ordered a model-town-like killing spree; or revealed state secrets to India? I have done none of these but discovered I have committed a bigger crime: wanting to get married.

— Imran Khan (@ImranKhanPTI) January 9, 2018
In a series of tweets on Tuesday Khan lamented the rumors and set the record straight, saying he was only "wanting to get married", which was being portrayed as crime.
First marriage
Imran Khan has led a flamboyant lifestyle before he married British heiress Jemima Goldsmith on May 16, 1995. The marriage ended amicably and they divorced on June 22, 2004.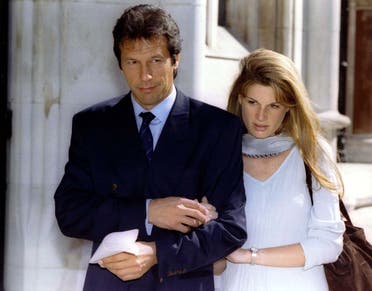 The ex-couple are amicable and Jemima has often expressed support for Imran Khan even after their divorce. They have two children from their marriage: Sulaiman Isa Khan and Qasim Khan.
When asked recently whether she would marry Imran again, Jemima said that whatever she writes on Twitter, people still ask her the same question:
"I could tweet literally anything (existential despair/ Trump's combover/ my toothbrush) & still guarantee I'll get at least five replies, asking, "will you re-marry Imran Khan?", Jemima said.
Second marriage
Imran Khan's second marriage – to journalist and producer Reham Khan – turned out to be more political and even more controversial. The two married on 6 January 2015 but the marriage lasted only till 30 October 2015.
Reham started her career hosting shows on Legal TV in 2006 and next year began presenting for Sunshine Radio Hereford and Worcester. A year later, she joined BBC as broadcast journalist.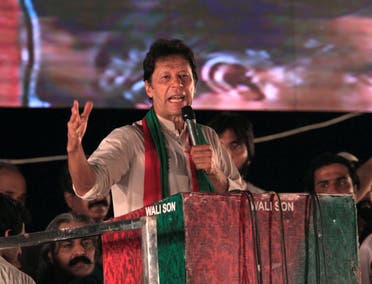 In November 2015, she wrote a column in The Guardian in which she described circumstances related to her marriage and subsequent divorce. "Admittedly, because we were in the public eye, everyone felt they had a right to get involved in our private affairs," she wrote.
The bigger question though is whether Imran Khan will be third time lucky in marriage, should it really go through.