The West is very clued-in to what it describes as 'Islamist radicalisation', but after the conviction of Darren Osborne, jailed for 43 years for the terror attack on Muslims in London, Britain is leading the way in beefing up the response to "Islamophobic radicalization" too.
British Home Secretary Amber Rudd has warned aspiring far-right terrorists, who in today's world tend to be Islamophobic, that they too will "face the full force of the law". Rudd explained that the threat from far-right extremists was as severe as the risk posed by Islamists. "There is no difference between a violent Islamist and a far-right terrorist".
It has emerged that 48-year-old Osborne was self-radicalized within a very short time by watching anti-Muslim material on the social media and by interacting with leaders of far-Right groups like English Defence League (EDL) and Britain First.
ALSO READ: UN: Racism, xenophobia must be opposed in US, worldwide
During Ramadan last year Osborne carried out a copycat attack by ramming his van into a group of Muslim men outside the Muslim Welfare House after evening prayers. One man was killed and around a dozen others were injured, some of them seriously. The jury at Woolwich Crown Court took less than an hour to return a unanimous verdict of guilty.
Mrs Justice Cheem-Grubb who presided over the court clearly spelt out that "this was a terrorist attack. You intended to kill". Sentencing Osborne, the judge pointed out that he had become "rapidly radicalized over the internet, encountering and consuming material put out …from those determined to spread hatred of Muslims on the basis of their religion".
During the trial, the jury heard that Osborne had began looking at social media and other websites linked to former EDL leader Tommy Robinson and co-founders of British First Jayda Fransen and Paul Golding. In the weeks before the attack, Osborne followed Robnison and Fransen on Twitter and Facebook and received direct messages from their accounts.
"Over the space of a month, your mindset became one of malevolent hatred. You allowed your mind to be poisoned by those who claim to be leaders" the judge told Osborne.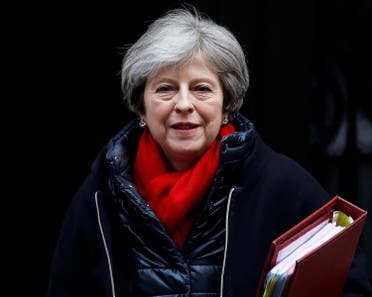 Extremist content
Downing Street said Prime Minister Theresa May wanted internet companies to go "further and faster" to remove extremist or terrorist content. "The internet cannot be used as a safe space for terrorists or those who want to spread terrorist or extremist content," a spokesman for the Prime Minister's office said.
Britain, like many countries faced with terror attacks, have cracked down on so-called 'Islamist' organizations as they are radicalizing young men and women. After the Finsbury Park attack there were demands to look at these Islamophobic groups too which are capable of radicalizing people just as easily.
Rudd pointed out that the Finsbury Park terror attack forced the government to take a "root-and-branch review" of the way the threat was tackled. She accepted that already more than a quarter of referrals to the counter-radicalization program Prevent are related to far-right extremists.
The government's Joint Terrorism Analysis Centre, which until now had focused on Islamist and Ireland-related terrorism, would also look at far-right terror too and ensure that all relevant intelligence is shared properly between police and MI5.
OPINION: 'Why do Muslims do this?' Finding the right response
"For far too long social media companies have taken little action against Islamophobia. For years, I have challenged Twitter and others to remove anti-Muslim material from their feeds. Their mantra seems to be that free speech will allow good to triumph over evil" said Fiyaz Mughal, founder and director of NGO Faith Matters.
"This has the benefit of diverting attention and responsibility from themselves, but it will not wash any more. The Osborne case makes it clear that social media firms cannot shirk their responsibilities. They must remove such hateful material, whether it be anti-Muslim or anti-semitic," added Mughal who has also founded Tell MAMA, the national project monitoring and assisting victims of anti-Muslim hatred.
Commander Dean Haydon, the head of Scotland Yard's counter-terrorism unit said he was concerned by the speed of Osborne's radicalization which was clearly the result of inflammatory material he had watched online.
"We have to look at the role of the internet and radicalization. It is clear that in the space of only a few weeks, Osborne had developed a warped and twisted view, to such a degree that he prepared to plan and carry out an attack," added Haydon.
This is indeed a challenge that Britain appears ready to tackle.