Sex offenders like pedophiles and pornographers are on the prowl in India where crimes against children have multiplied fourfold in the past two years, leaving parents in a cold sweat.
With 43 percent of the population aged below 18 years, the country is now home to the largest number of sexually-abused children in the world with as many as 106,958 cases of attacks on little angels recorded in police books in 2016 alone – a 13.6 percent increase over the previous year.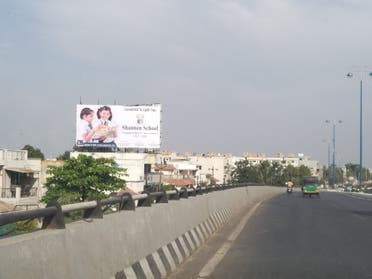 Unregistered episodes
Kidnapping and abduction of the young ones accounted for 52.3 percent of the cases, followed by crimes reported under the Protection of Children from Sexual Offences (POCSO) Act with 34.4 percent odious incidents of primary rape, sexual assault against children, sexual harassment and child pornography, not to mention hundreds of unregistered, unspeakable episodes.
If 111,569 boys and girls went missing and 9,000 children were trafficked in 2016, forced marriages of minors numbered 900 during 2014-16, some 40 of them in Prime Minister Narendra Modi's so-called progressive model home state of Gujarat.
Again, National Crime Records Bureau data shows that India recorded 106 rapes a day in 2016, but about 2,200 of the victims were pre-teens, and, in most of the cases, the evil-minded offenders included neighbors, family members, relatives, live-in partners, employers and co-workers.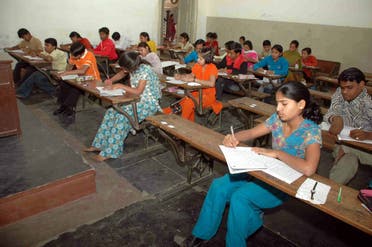 Cyber crimes
Every day, about 290 adolescents succumb to a slew of threats like trafficking, kidnapping, sexual violence, forced labor, early marriage and cybercrimes despite the fact that the POCSO Act and Immoral Traffic (Prevention) Act have recently been given more teeth to fight child rights violations.
Not long ago, a 14-year-old girl hanged herself from the ceiling fan in her house in Hyderabad after her school teacher humiliated her for not paying fees, and a 52-year-old tuition teacher was hauled up in Ahmedabad for molesting a high-school girl when she was alone in the classroom.
In the national capital of Delhi only last week, while a five-year-old boy was pulled out of his school van by two armed men after shooting the driver in the leg, a 17-year-old girl was raped by five youths after abducting her from her house.
Indeed, with horrifying incidents of students being molested, kidnapped and beaten up coming to light almost every day, schools are no longer as safe as they were once perceived to be, feel many parents. Says Mumbai-based mother of one Jesal Udeshi: "From the time my son Rachit leaves for school till he returns home after six to seven hours, I am worried sick".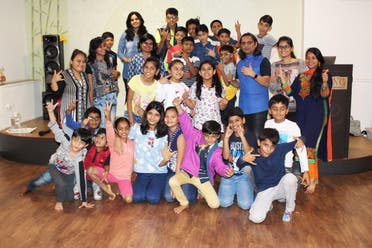 Federal laws
Though India boasts of at least 18 federal laws governing safety of children besides state government's own guidelines, a public interest litigation seeking "non-negotiable" conditions for their protection from sexual abuse and other crimes has been filed in the Supreme Court by two lawyers and the father of a seven-year-old Class II boy who was murdered in the washroom of his school in Gurugram near Delhi last year.
According to Dr Ronak Gandhi, whose Loving Centre for Transformation has been successfully conducting meditation camps and mind-body-happiness workshops in Ahmedabad, teachers these days are full of negativities like fear, pain, anger and frustration all of which are then heaped on their students who cannot protect themselves and hence are easy victims.
"Each school should have a meditation room where teachers should spend 10 minutes to relieve their stress before entering the classroom," he told Al Arabiya English.
No wonder, some schools have started installing CCTV cameras on their premises and providing self-defense training to their students, and school vehicles are being fitted with GPS devices. Child welfare organizations like Childline, Prayas and Save The Children have been demanding a death penalty for sex predators, a blanket ban on child labour, a law to check exposure of under-15 kids to social media and a culture of zero tolerance for violence against innocent children.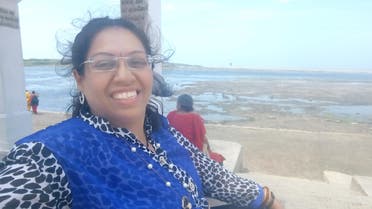 Telephone helpline
Maya Tripathi, Ahmedabad-based coordinator of Childline, India's first 24-hour, toll-free national telephone helpline (1098) for children in distress, said that the non-government organization received two million calls every year mostly from among the 4.35 million working kids in the 5-14 age group.
"A child is an ever-bubbling fountain in the world of humanity and needs love but busy parents these days have no time for their kids and expect academic brilliance from them by putting pressure on them with the result that the frustrated boys and girls often run away from homes," she explained.
On its part, the Indian government is all set to launch a national portal to report crimes against children and women, and even a dedicated laboratory to investigate these evil deeds.
However, all said and done, Modi keeps talking about a "new India" but, as President Ram Nath Kovind also recently opined, this lofty vision cannot be accomplished without nailing down the burning issue of child sexual abuse.