How Khaleda Zia's arrest makes London the new headquarters of Bangladesh opposition
Former Bangladeshi Prime Minister Khaleda Zia's imprisonment has virtually turned London – roughly 8,000 km away from Dhaka – into the headquarters of the opposition Bangladesh Nationalist Party ahead of crucial national elections in the predominantly Muslim South Asian nation.
Last month, just before Zia was convicted and jailed in Dhaka on corruption charges, she appointed her London-based son and heir-apparent, Tarique Rahman, as acting chief of the BNP. Rahman has long been designated as Vice Chairman under his mother who is the Chairperson of Bangladesh's principal opposition party. He lives in exile in London ever since United Kingdom granted him political asylum a decade ago.
Sources told Al Arabiya that Rahman is currently running the BNP's day-to-day affairs in faraway Bangladesh from his luxurious residence-cum-office in Kingston upon Thames in suburban London issuing telephonic orders to Secretary General Mirza Fakhrul Islam Alamgir and Joint Secretary General Ruhul Kabir Rizvi amid growing uncertainty over Zia's release on bail.
It seems that Rahman will have to provide long distance leadership indefinitely to his besieged party while his mother languishes in jail. BNP leaders are openly saying that the Prime Minister Sheikh Hasina-led Awami League government is bent on keeping Zia behind bars for as long as possible to weaken the BNP's poll prospects.
They cite the month-long delay in granting Zia bail in the graft case and her simultaneous arrest in the Comilla arson case to keep her in jail at any cost. The government of course insists that the judiciary is independent and the law is taking its own course.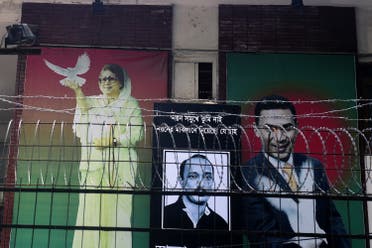 Safe haven
Significantly, London is also a safe haven for Jamaat-e-Islami party, a prominent BNP ally whose top leaders have been hanged by Hasina's government after they were found guilty of war crimes by a tribunal whose bona fides are highly questionable according to many jurists.
Hounded in Bangladesh, Jamaatis liaise freely with Rahman in the safety London guarantees politicians of all hues. Any BNP comeback in Bangladesh will be fuelled by Jamaat cadres – and Rahman knows that too well.
Top Bangladeshi Islamist leaders living in London include Barrister Abdur Razzaq, Jamaat's Assistant Secretary General who hasn't visited Bangladesh since 2014 fearing arrest for defending the accused before the war crimes tribunal, although his two sons practice in Dhaka.
London is also home to Chowdhury Mueen-Uddin who was given the death sentence in absentia by the controversial tribunal. But he is so well integrated with London high society and acknowledged as a British Muslim leader that Dhaka hasn't even tried to get him extradited.
Significantly, the reins of the Jamaat in politically sensitive London where it enjoys a huge following are in the hands of two relatively younger men: Barrister Nazrul Islam and Abu Bakar Molla. They are officially designated as spokespersons and engage regularly not only with Rahman and visiting BNP leaders but British and European Union MPs too.

Bangladesh is sharply polarized between Awami League and BNP but the latter seems to have a big edge among the diaspora in London.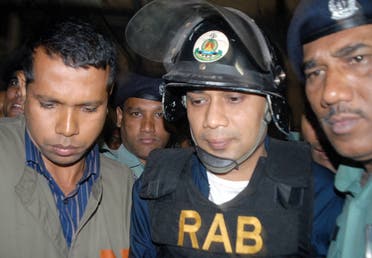 Religious-cum-social nerve centre
Such is the hold of Jamaat-BNP over the East London Mosque – the community's iconic religious-cum-social nerve centre – that those affiliated to the Awami League and even Bangladeshi diplomats posted in London keep a safe distance from the White Chapel institution.
There is no denying that Hasina's government has badly cornered the opposition in Bangladesh but the BNP's UK last month vandalized the Bangladesh High Commission to protest against Zia's arrest.
Apparently, Zia is keen to import her London-based daughter-in-law, Zubaida, to assist her politically as Rahman is still a wanted man in Bangladesh. Zubaida, a qualified doctor, is the daughter of former Navy Chief M. A. Khan and is also related to Awami League Minister for Local Government, Khandker Mosharaf Hussain.
Zia's desire is no longer a secret as the glamorous Zubaida has sought the opinion of her Facebook followers before plunging into politics. Britain has a rather long history of hosting political fugitives from South Asia. Sri Lankan Tamils, Kashmiris, Sikhs and Nagas from India and Pakistani Muhajirs have waged protracted battles against their governments from the safety of London.
Successive governments in the United Kingdom – whether run by Conservatives or Labor – have stood by Asian rebels and insurgents living in exile and fighting for a cause. As long as the fugitives don't break British laws, they are well beyond the reach of their governments. And some of them are so lucky that they have British MPs loudly espousing their cause.