Death of 39 Indians in Iraq belies claims of progress, exposes poverty, apathy
Announcement of the death of 39 Indians in the Mosul region of Iraq has opened a Pandora's Box exposing the harsh reality that exists in India today.
For four long years, the Indian government kept giving assurances and false promises to the families of these 39 men that they were alive and that the government was trying to bring them home.
In a dramatic turn of events, on March 20, India's External Affairs Minister, Sushma Swaraj, made a statement to the Rajya Sabha, the Upper House of the Indian Parliament, where she confirmed the worst, that all 39 Indians who had gone missing in 2014, had been killed by ISIS.
She said that their bodies had been spotted using deep penetration radar and that the bodies were then exhumed from mass graves. According to Swaraj, their identities were confirmed with the help of DNA tests.
Joint Press Conference by Ambassador of India, Dr. Pradeep Rajpurohit with the Martyrs Foundation of Iraq regarding 39 missing Indian nationals in Mosul, Iraq pic.twitter.com/AAAA7RM57N

— India In Iraq (@EI_Baghdad) March 20, 2018
Apathy from officials
The irony was that none of the 39 families were informed in advance. Sardara Singh, whose son Gurcharan Singh was among the 39 killed, said in anguish that he first learnt the news of his son's death from television channels.
The Singh family hails from the state of Punjab in India, which was once a rich state, but struggles with deep poverty and mass unemployment today. "No one has reached out to us in the last four years. The government didn't inform us that my son is dead, no one bothered to tell us," he said.
Singh said that his son, like many young men in the state, had no choice but to try and seek employment abroad as "there are no jobs here and even securing food for the family is sometimes a problem".
The government's apathy is shocking and it seems to be prevalent at both the Centre and the state level. Even three days after the foreign minister made this startling revelation, families hit by the tragedy confirmed that no government official have made any effort to contact them and that they are still awaiting to hear from someone in the government.
Kanwaljeet Kaur, whose son Dharminder Kumar is also among the 39 now confirmed to have died in Mosul tells a heart breaking tale of poverty and apathy of the Indian system. Her husband is a daily wage laborer who suffers from ill-health and is hardly able to work.
They have a young daughter of marriageable age and the only bread winner of the family, their son, is now dead.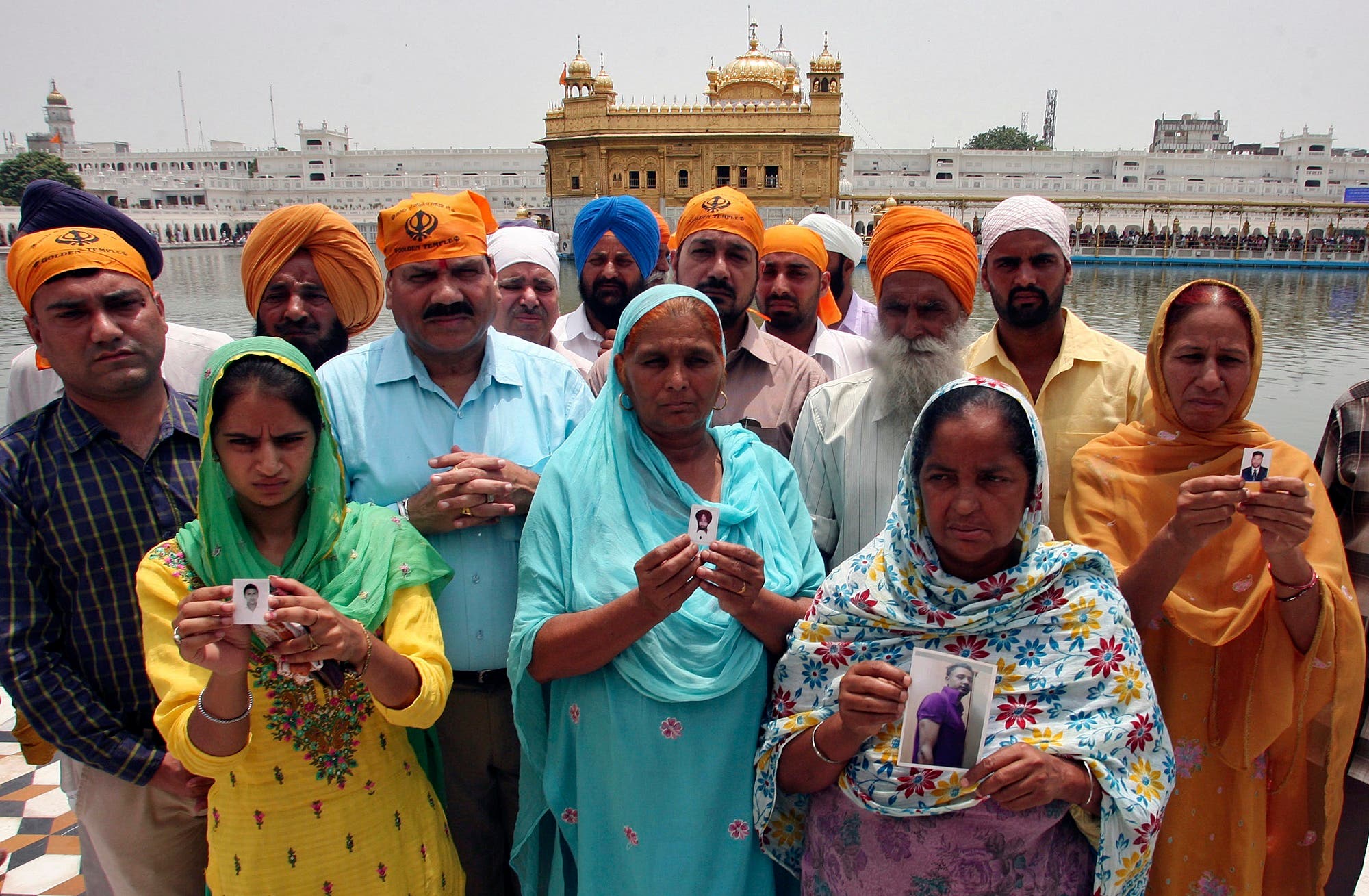 No industries, no jobs
"My son kept looking for a job here but there are no jobs, no industries here. Poverty dove him to look outside and we had to take a loan of 2 lakh rupees to get him a ticket to go abroad," she said.
Kaur talks of the betrayal by the government that promised to bring them back and kept giving them false hopes since 2014. She said that they had spoken to him in June 2014 in the early days of his captivity and they had hoped that the government would be able to do something to bring him back.
"No one tried to help us, if they had, they could have been brought back," she said in grief.
The tragic story is no different for Amandeep Singh whose father Gobinder Singh is also among the 39 killed in Mosul.
He also confirms that he learnt the tragic news from television first and points out that neither the state nor the central government has bothered to get in touch or offer any condolences or help. To make matters worse, confusion reigns supreme as to when they can expect the bodies of their loved ones.
The MEA and particularly my colleagues @SushmaSwaraj Ji and @Gen_VKSingh Ji left no stone unturned in trying to trace and safely bring back those we lost in Mosul.

Our Government remains fully committed towards ensuring the safety of our sisters and brothers overseas.

— Narendra Modi (@narendramodi) March 20, 2018
Body bags
"No one has told us anything but it seems that maybe in a week or ten days' time, the bodies will be brought back," said Amandeep. He talks of his father who decided to seek a job abroad so that he could earn enough and give his children an education.
Despite the tall claims made by India of its progress and strides on the global stage, it remains a cruel reality that villages across the country remain largely under developed, poor and neglected. The young people have hardly had any employment options.
The system of government, irrespective of the political parties, seem high on promise and low on delivery. Foreign minister Swaraj is regarded by many to be a competent and empathetic minister but the handling of this tragic incident is a blot on her leadership.
For many this a reality check. For an India boasting to compete with China, basic issues of food and jobs are yet to be resolved.