From Andy Warhol's masterpieces to 'Mandala Art' workshops and 'Islamic Geometry', lovers and connoisseurs of art from various walks of life are getting access to all in the United Arab Emirates.
Years of efforts are beginning to bear fruit and long-term vision and planning and allocation of resources are making the country an art destination of repute. Louvre in Abu Dhabi and Dubai Opera have taken the country's cultural offerings to another level.
Notable local art exhibitions, such as Abu Dhabi Art, Art Dubai, Sharjah Biennale, have helped institutionalize art and culture while renowned literature festivals including Emirates Literature Festival, Sharjah International Book Fair and Abu Dhabi International Book Fair are adding layers to it.
The list continues to grow with several cultural centers sprouting all over the country in the last decade – the Abu Dhabi Music & Arts Foundation (ADMAF), Dubai Community Theatre & Arts Centre (DUCTAC), Sharjah Art Foundation, Al Serkal Avenue, Warehouse 421, Saadiyat Cultural District and so on.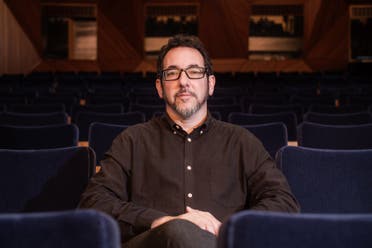 From UAE to the world
Burgeoning cultural activities appears to be presenting the UAE to the world in ways never seen before. Bill Bragin, Executive Artistic Director at the NYU Abu Dhabi Arts Center, has witnessed this "remarkable growth in the role that the arts and culture sector plays in helping to define the UAE to the world".
"We've already had hundreds of artists from around the globe perform at the Arts Center to exceptionally diverse audiences of locals, expats, and visitors, and experience the dynamic global orientation of the arts sector here," he says.
Not long ago the UAE battled with the image that it lacks soul. Now, with culture becoming an important component of its annual activities calendar, the country is now asking to be taken seriously at the international cultural arena.
Beginning last year, Abu Dhabi is hosting an annual, international Culture Summit that draws leaders from the field of arts, media, public policy, and technology to identify solutions to global issues ranging from women empowerment and poverty to climate change and extremism. Organized by the Department of Culture and Tourism, Abu Dhabi (DCT), the summit convened 400 delegates from 80 countries earlier this month.
Mohamed Khalifa Al Mubarak, Culture Summit Steering Committee member and Chairman, DCT, said in the summit's release: "Culture is the agent for change, empowerment, tolerance and acceptance, and Abu Dhabi has proven to be a global centre that brings together thought leaders from all over the world to continue an important dialogue about what we can collectively achieve through the power of culture."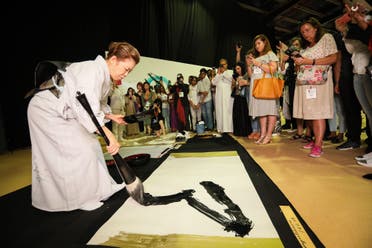 Performing art space
Perhaps, it is not premature to say that the country is already calling the shots in the international world of arts and culture.
Gautam Goenka, a resident theatre veteran and co-founder of The Junction, UAE's first affordable performing arts space, says the UAE has definitely positioned itself as a growing center for culture and open-mindedness.
"It evolves to play its role as a responsible global citizen which is fantastic for a young and ambitious country like the UAE," he says.
At the Junction earlier this month, Safar-E-Ishq, an event was organized to showcase local music talent. The Junction has been a performing arts space that aims to build a community of local artists.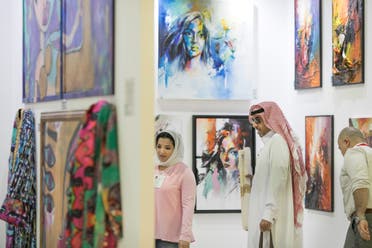 Demos and deals
In Sharjah earlier this week, "living paintings" of 20th century artists Andy Warhol's masterpieces, including a rendition of The Marilyn Diptych, and René Magritte's The Son of Man, took human form.
The Austrian visual arts movement troupe, The Dancing Galleries, was in town and presented 20-minute acts combining modernity and art in live performances, where the subjects of the painting actually "spoke" to viewers from behind the picture frames.
Elsewhere in Dubai, the fourth edition of World Art Dubai offered an opportunity to invest in a 4,000-strong collection of works by emerging artists from across the UAE, Gulf region and around the globe.
Visitors were given the space to 'Design-a-Dreamcatcher' and attend 'Mandala Art' workshops during the fair, while the 'Islamic Geometry' and 'Denims & Sneakers Makeover' workshops also figured prominently on the final day bill.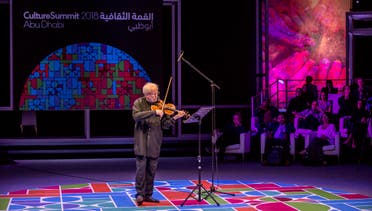 Growing each year
"World Art Dubai in on-track to achieve year-on-year growth in all our core areas of performance – from artist and gallery participation, to crowd attendance, sales and entertainment activities. The appetite for this event is tremendous and we are looking forward to a sensational day," said Trixie LohMirmand, Senior Vice President, Exhibitions & Events, DWTC.
Artworks including award-winning showcases, bold new techniques, ancient traditions and an array of unique media were made available from as low as $100 to those exceeding $20,000.
A range of individual artists including UAE-based Reham Saeed, 17-year-old Egyptian, Zakaria Rezk, and Japan's Katsuhiro Miyauchi sold pieces within minutes of the event opening.
With World Art Dubai boasting a roster of more than 50 regional and international galleries, Dubai's Create Hub Gallery and Art Plus Gallery, as well as the Japan Promotions pavilion, all saw major works leave in the hands of happy collectors.
"We've been exhibiting at World Art Dubai since the very first year and this has definitely been the busiest first day of the fair yet," said Lidija Khachatourian, owner of Create Hub Gallery, which is exhibiting a series of works by emerging African artists at the fair.
As is evident, the UAE seems to have well and truly emerged as a global hub for art and culture and it still looks like just the beginning.
_____________________________
Sanobar Sabah is a freelance writer based in Abu Dhabi. Her areas of interest include engaging with and writing about art and culture communities across the world.