We have recently witnessed an increasing effort by America's European partners, specifically France and Germany, aimed at convincing US President Donald Trump to not abandon ship on the Iran nuclear deal.
Debate over the accord, formally known as the Joint Comprehensive Plan of Action (JCPOA), there has been a neglect – playing into Tehran's interests – of how the international community can bring the Iranian regime to its knees, benefiting the Iranian people significantly.
While pressuring Tehran over the JCPOA is necessary, the West can impose even further pressure on the oppressive regime by placing its crosshairs on the country's political situation, its ailing economy and how to support the protesting Iranian population.
Last ditch effort
Visits payed to Washington by French President Emmanuel Macron and German Chancellor Angela Merkel have apparently made Trump all the more determined on his tough stance against Tehran.
Macron delivered a severe blow to the Iranian regime's hopes of maybe Paris being able to convince Washington's Trump through a slate of likely meaningless short-term concessions in order to maintain the current JCPOA framework intact.
With Macron saying he believes Trump will exit the JCPOA by his May 12th deadline, all hopes were lost in Tehran and the regime's internal disputes flared.
This significant development left diminutive expectation from Merkel's visit – described as cold – and may even bring an end to all speculations about a possible visit by UK Prime Minister Theresa May.
Iranian regime must be preparing for the worst in regards to the JCPOA, especially after France and the UK joined the US in a coalition to deliver a military strike – and a more important political message – in Syria to the Bashar Assad regime and his allies, Iran and Russia.
Weak bone
Iran's regime has become an expert in boasting and exaggerating its influence across the region, all aimed at cloaking escalating crises back home.
In the past several weeks Iran's currency, the rial, has witnessed a 25 percent value nosedive against the US dollar. Three weeks ago, Tehran fixed exchange rates at an official amount of 42,000 rials to the dollar, hoping to reign in the mayday plunge and control the market. Considering the current street value (black-market) rial price of 60,000 to the dollar, people are finding their means to purchase and the regime's efforts are vividly failing.
Largely gone unnoticed by mainstream media is the continuous failure of one financial institution after another in Iran. Numerous such firms, all linked to the ruling regime and related entities, are refusing to return people's savings, resulting in ongoing protests seen in cities such as Tehran, Mashhad, Ahvaz, Rasht and so forth.
The roots
Iran's economic decline is rooted in two spectacles. Unbridled "corruption" and "mismanagement" are the groomed descriptions of plundering people's belongings in broad daylight.
Iran's Revolutionary Guard (IRGC) now has a firm grip over key industries and businesses, including a long list of ports in Iran's southern coastlines where billions of goods are imported without any taxes. This has resulted in a large number of production lines to fail.
Second, the Iranian regime's forty year "Exporting Revolution" motto comes with a cost and the population has been paying the price. The fact that Bashar Assad remains in power in Syria, the Lebanese Hezbollah continues to wreak havoc and Houthi militias continue to make life a living hell in Yemen are all due to the financial support provided by Iran.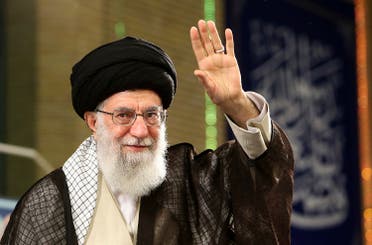 Poverty
As billions are poured out of the country, millions are bearing the burden inside Iran.
Around 50 million of Iran's 80 million population is living under the poverty line, all due to incorrect economic policies, according to the Iranian regime's own semi-official Tasnim news agency, affiliated to the IRGC Quds Force.
This poses a grave risk for the Iranian regime, especially considering the fact that the 2017/2018 uprising began with the lower class, having nothing to lose, revolting in over 140 cities across the country.
Signs indicate Iran has failed to remedy the causes of that uprising. With international isolation increasing – especially after a peace agreement in the Korean Peninsula – Tehran must be evaluating how the world will have high expectations from its regime to forgo its dangerous belligerences.
Failing to do so will have Iran's poverty-stricken majority up and revolting in the not so distant future.
Damning effect
Adding insult to injury for Tehran are the Trump administration's new wave of sanctions and the increasingly likely setting of Trump's JCPOA departure. This initiative has the potential of reviving crippling sanctions.
The mere notion of such a development is already discouraging foreign investor from Iran and boosting uncertainty. Firms such as France's Total and America's Boeing will most likely think twice about investing in an insecure environment.
While Europe will obviously pursue its own interests and objectives in regards to sanctions against Iran, unilateral US sanctions are fully capable of having a damning effect on the Iranian regime and the IRGC. This would actually benefit Iran's revolting populace.
The way forward
Should Trump live up to his promise of withdrawing from the JCPOA, the U.S. will enjoy an unprecedented opportunity to significantly escalate pressure on the Iranian regime. Considering decades of failed Western policies vis-à-vis Tehran, and the Iranian people suffering as a result, it is high time to adopt the right strategy.
Iran's regime must be completely banned from using the global SWIFT transactions system, cripple the IRGC's domestic crackdown and foreign war machine, and as explained in a recent Washington Post piece, provide "political support for the regime's opponents."
The People's Mojahedin Organization of Iran (PMOI/MEK) is clearly Iran's main and only organized opposition entity advocating a firm policy against the Iranian regime for four decades. Following the recent uproar in protests, Iran's Supreme Leader Ali Khamenei mentioned the PMOI/MEK, clearly saying their cases are different.
If Tehran is specifically addressing the main source of its concerns, shouldn't the international community be investing on this very organization to bring about meaningful change benefiting the Iranian people, all nations across the Middle East and the world over?
Disclaimer - This author is writing under a pseudonym to protect his identity.