From fantastic to fanatic: Radicalized Arab pop star Fadel Shaker
Despite hitting the pinnacle in the Arab music scene, Shaker is now one of the most wanted men in Lebanon
Last June, a video of former Lebanese crooner Fadel Shaker claiming the death of two Lebanese soldiers, following a two-day battle in Sidon, went viral. For many who had once listened to the former Arab pop music icon, his transformation from "King of Romance" to radical Islamist had come full circle. Friday, Shaker, along with 58 others, was handed the death penalty by a Lebanese judge for his participation in the battle.
But many questions riddled the minds of Shaker's former fans as to how a seemingly modest pop superstar traded in stage partners like international diva Mariah Carey for firebrand cleric Ahmad al-Assir.
Early life & rise to fame
Shaker, nee Fadel Abdulrahman Shmandar, was born on 1 April 1969 to a Lebanese father and a Palestinian mother in Sidon. After growing up in Sidon's Ain al-Hilwe Palestinian refugee camp, he got his start in the music business by showcasing his voice at weddings. A record company discovered him in 1997 at the age of 28 and his first album came out a year later in 1998 followed by a second album the following year.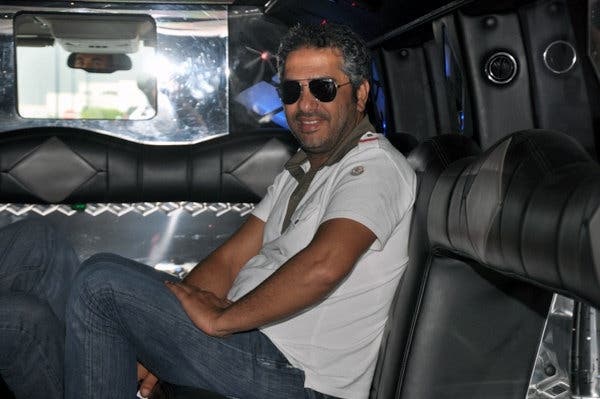 From that period until 2011, Shaker was one of the biggest names in Arab pop music as he released more albums and performed duos with some of the Arab world's biggest stars. But following the start of the uprising in Syria, which has since unraveled into a disastrous civil war with no end in sight, Shaker decided to trade in his fame and fortune for a more spiritual path.
Scroll down for videos
Partnership with Assir
Around this time, Shaker took up company with fellow Sidon native Ahmad al-Assir, an outspoken cleric vehemently opposed to the Shiite political and military movement Hezbollah. Shaker traded in his clean cut look for a beard and asked his supporters to stop listening to his music as he declared his past career sinful. He became Assir's right hand man and appeared next to him at rallies, where the cleric would deliver powerfully worded attacks on Hezbollah, their Shiite allies in Amal, and the Syrian regime, after which Shaker would recite religious hymns to the crowd of supporters.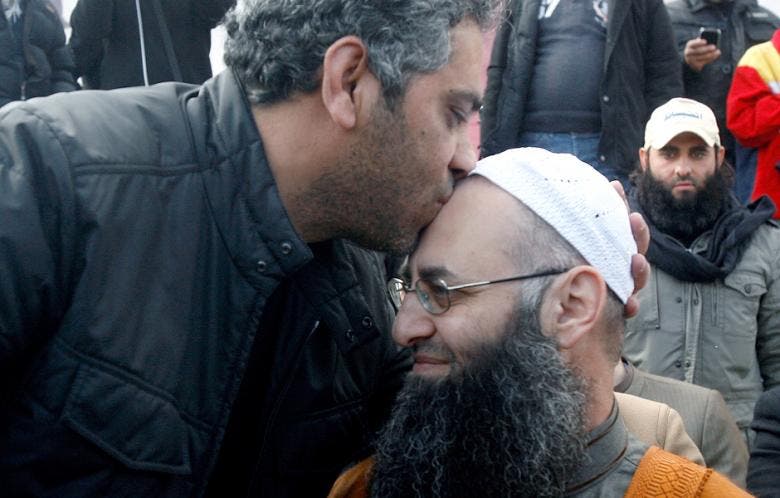 Still, few expected what was to come. In mid-year 2013, Shaker began making vitriolic sectarian comments in the media toward the Shiite faith. Things came to a tilt in late June, when what started as a dispute between Assir's supporters and the Lebanese Armed Forces intensified into a two-day battle that killed over 50 people, including 17 soldiers.
A couple days after a video was leaked showing Shaker celebrating the death of two Lebanese soldiers he killed. Some of Shaker's supporters denied that the video was related to the Sidon incident, including Tripoli-based sheikh Dai al-Islam al-Chahal who claimed Shaker was celebrating the death of Hezbollah militiamen on a different date.
But regardless, Shaker's participation in the battle simply confirmed what was heeded from comments he had previously released: his transformation from superstar to radical was complete.
Most wanted
Some who knew him say Shaker was always a pious and religious man who struggled with the guilt he felt having obtained a lavish lifestyle from his successful music career, but rumors have also circulated around him of substance abuse problems. Shaker's brother, Abu Abed Shmandar, was said to have led a radical group of Palestinian Islamists in Ain al-Hilwe, before his death in last June's battle.
Now, Shaker is a fugitive and one of the most wanted men in Lebanon. Local media has reported him to be hiding in the shadowy alleys of Ain al-Hilwe, the same neighborhood where he grew up. His messages to the world are only released via an unverified account on Twitter, where he mostly accuses the media of lying about him. In a somewhat odd turn of events, this past December he released a Christmas song about Jesus.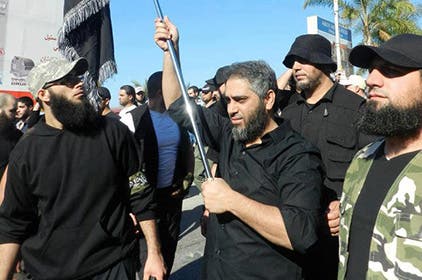 Assir on the other hand is thought to be in Syria, somewhere near the Turkish border. He is now being linked with al-Qaeda affiliated groups like the Nusra Front and the Abdullah Azzam Brigades. Both groups have claimed some of the suicide car bomb attacks in Beirut's southern suburbs, as well as in the Bekaa Valley village of Hermel.
Both Assir and Shaker were handed the death penalty by Judge Riad Abu Ghayda Friday, along with 57 others. It is unlikely that either one of the pair will be apprehended anytime soon. Shaker in particular is well guarded in the militarized Ain al-Hilwe, where the Lebanese Army has little jurisdiction.
It is unclear what Shaker's next move will be. What is certain is that despite hitting the pinnacle in the Arab pop music scene, his singing days are over.

VIDEOS: See Fadel Shaker's dramatic change in recent years