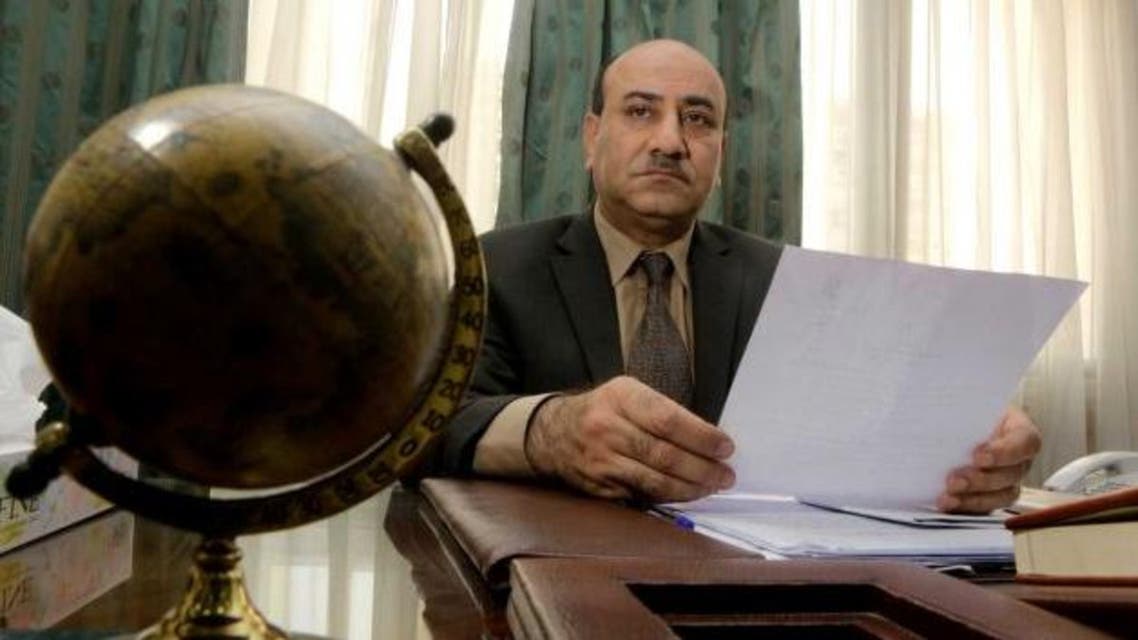 In Egypt, a corruption watchdog hit by backlash
The head of the Central Auditing Organization has given a rare public look into what he calls a pervasive culture of corruption in Egypt
Hesham Genena has created uproar by trying to actually do his job. The head of one of Egypt's foremost government oversight agencies, he says he has uncovered billions of dollars-worth of corruption, involving some of the country's most untouchable institutions, including the police, intelligence agencies, and the judiciary.

As a result, rivals have barraged him in the media, calling him a sympathizer with the Muslim Brotherhood. His insistence on going public with allegations has led to two court cases against him, including one for insulting judges.

And he is struggling to translate his investigations into action. He has referred hundreds of cases to the general prosecutor but says less than 7 percent have been investigated. He has complained that security agencies bar his staff from inspecting their documents.

"I can't say they have stopped all investigations. But they are not responding to our requests," he said of the prosecutors' office in an interview with The Associated Press this week "When I send a report, they should respond . They don't. We have no way of knowing."

If the prosecutors won't follow through, he added, there's "only God after that."

It was not possible to get a comment from the prosecutor's office, which rarely comments on cases open for investigation.

The 60-year-old Genena, - head of the Central Auditing Organization, a state agency tasked with overseeing the government's finances - has given a rare public look into what he calls a pervasive culture of corruption in Egypt. For decades, Egyptians have complained of graft by officials. It was one of the factors that fueled the 2011 uprising that toppled autocrat Hosni Mubarak.

But rarely has there been a public drive to go after perpetrators, particularly senior officials.

"Many officials look at me and say, 'He is crazy for what he is doing,'" Genena told AP, speaking in his Cairo office. "What I'm seeking to do is give a shock to society, to fix it."

Egypt is "a country about to vanish because of corruption by successive regimes," he said.

For years, government oversight agencies, including the CAO, have been purely cosmetic, Genena said. Their reports were "merely ink on paper" - unless authorities wanted to pursue a suspected official "as a form of extortion," he said.

If an agency found suspected graft, embezzlement or corrupt business deals, he said, it would send a report to the government ministry where the violation was believed to be taking place, but rarely ensured the issue was addressed or pressed officials to investigate.

In contrast, since being named to the position in September 2012, Genena has been trying to bring real action.

In February, he announced at a press conference that he had referred more than 900 cases to the prosecutor general or two other bodies, the administrative prosecutor and Illegal Gains Agency. Less than 7 percent of those cases are known to have been put under investigation or taken to trial, according to the figures he gave at the press conference.

In one case, Genena told AP, investigations revealed that some $3 billion dollars was misappropriated in land deals by officials from the police, intelligence agencies, the judiciary and prosecutors.

In another, he reopened a 3-year-old case over allegations that members of an advisory board for the state national communications regulator - which included the justice minister at the time - had received some $14 million in financial compensation.

What is unprecedented in Genena's move is his willingness to investigate so-called "sovereign agencies," the term referring to the most important and unquestionable arms of the state, such as the police, intelligence, judiciary and the presidency. He has been empowered by the constitution passed this year, which encourages the fight against corruption and supervision of state bodies.
There may be limits, however

Notably, Genena has not made allegations against the most powerful state body of all, the military. The military took the unheard-of step of allowing the CAO under Genena to review the accounts of its extensive business holdings. Speaking to the AP, Genena said that his review had found no violations in the military's books.

His other moves have brought a heavy backlash. The former justice minister, who left office in a recent Cabinet reshuffle, accused Genena of insulting him, prompting prosecutors in February to refer Genena to trial.

After Genena publicly criticized the Judges Club, an association of judges, for not allowing its employees to be inspected, the head of the club accused him of insulting the judiciary, prompting another trial for Genena, which holds its next session next week.

If convicted in either case, it could fuel a drive by his opponents to impeach him.

In the media, a chorus of government supporters accuse him of sympathizing with the Brotherhood, which was branded by the government as a terrorist organization since the military ousted Islamist President Mohammed Morsi last summer.

Prominent pro-military journalist and former lawmaker Mostafa Bakry said Genena was spreading "lies" tantamount to "blatant incitement against state institutions for the benefit of the Brotherhood."

Ahmed Moussa, a TV presenter known with strong ties to security establishment, said Genena's allegations "sabotaged the economy."

An insider himself, Genena was briefly a police officer in the 1970s, became a prosecutor and served as a judge for three decades. He was appointed CAO chief by Morsi. The CAO chief holds the post for four years, renewable for a second term, and cannot be removed.

Genena denies any connection to or sympathies with the Brotherhood.

If there were any evidence he belonged to the Brotherhood, he said with a chuckle, "I would be considered a member in a terrorist group now and would probably not last in the agency."

He said that under Morsi, he investigated spending by the presidency - the first ever such probe - and found that Morsi's income on the job reached $100,000, a level he called a violation.

Lamia Kalawi, regional coordinator for Transparency International, a group that tracks levels of corruption around the world, praised Genena's efforts. But she said they remain individual acts, not much-needed reforms.

"We need 20 people like Genena in each state institution," she said. "You need a whole institutional reform that enables figures like him to pop up and move things forward."

Egypt was ranked 114th out of 177 nations in Transparency International's 2013 Corruptions Perceptions Index.

Genena said authorities' message on probing corruption has long been "don't come near a senior official in office" - at most, write reports on low-level officials.

"I didn't seek this job and I am not beholden to it," he said. "But I am not going to flatter someone at the expense of the law."