Endorsers of Assad 'challenge' him for Syrian presidency
One of the candidates is a communist, while the other is a bourgeoisie
Virtually unknown candidates who have endorsed Syrian President Bashar al-Assad are 'challenging' him in the presidential elections.
Hassan al-Nouri and Maher al-Hajjar have rarely been in the public eye.
In a recent interview with the Associated Press, Nouri praised Assad's handling of the civil war - which has been raging for more than three years - and described him as "a very strong leader."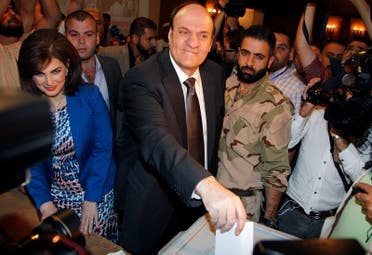 Nouri is a former minister and member of parliament. He holds a PhD in human resource management from Kennedy University.
"He's an academic, graduated from the United States but not American-minded," Ahmad Sawwan, former editor-in-chief of the Syrian government-owned Tishreen daily, told Al Arabiya News.
"His foreign policy is similar to Assad's, but his domestic and economic program is different," Sawwan added.
Nouri has tried to portray himself as a businessman, but he is perceived as a regime puppet, as is Hajjar.
"Nouri is a liberal representing the national bourgeoisie, while Hajjar represents the leftist communist movement in Syria," Sawwan said.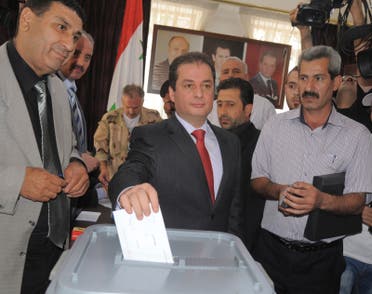 Hajjar, from Aleppo, was for almost two decades part of the Syrian Communist Party, and is a member of the regime-tolerated opposition inside the country.
However, "even opposition groups that are relatively flexible with the regime, such as the Syrian National Coordination Body, refuse to endorse Hajjar," said Ghassan Ibrahim, CEO and editor in-chief of the Global Arab Network news service.
The Syrian National Coordination Body for Democratic Change is the main internal opposition umbrella, according to Reuters.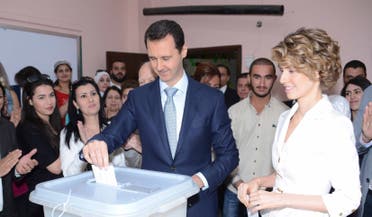 Assad's decision to run for re-election amid the civil war has been met with condemnation by his opponents, who say it is not a free and fair process.
"There's a general consensus between all forms of Syrian opposition... that what's happening isn't an election," Ibrahim said.