Slain al-Shabaab chief: Militant, ideologue, poet
Ahmed Abdi Godane's death is a 'heavy blow' to the Somalian branch of al-Qaeda, say experts
Ahmad Abdi Godane, the late leader of Somalian militant Islamist group al-Shabaab, was killed in a U.S. air strike, both the Pentagon and Somalia's premier confirmed on Friday. The demise of the reclusive leader—of whom very few confirmed photos exist—was hailed by the White House as "a major symbolic and operational loss" for the al-Qaeda linked group.
Due to al-Shabaab's activities under Godane's leadership and his allegiance to al-Qaeda, the U.S. State Department had listed him as one of the world's eight top terror fugitives, with a $7 million reward for information leading to his arrest, the third-highest level of bounty offered by Washington.
Grocer, Accountant, Coal Trader, Militant
Godane, also known as Moktar Ali Zubeyr, was born in the northwestern Somalian city of Hargeisa in 1977.
In the early 1990s, he attended several of the radical Islamist schools that flourished after the collapse of military dictator Siad Barre's socialist-orientated regime in 1991. He may have also dabbled in Somalia's lucrative coal trade, according to Stig Jarle Hansen, a Norwegian expert who has written a book on al-Shabaab, while some reports indicate he once ran a small supermarket and worked in accounting.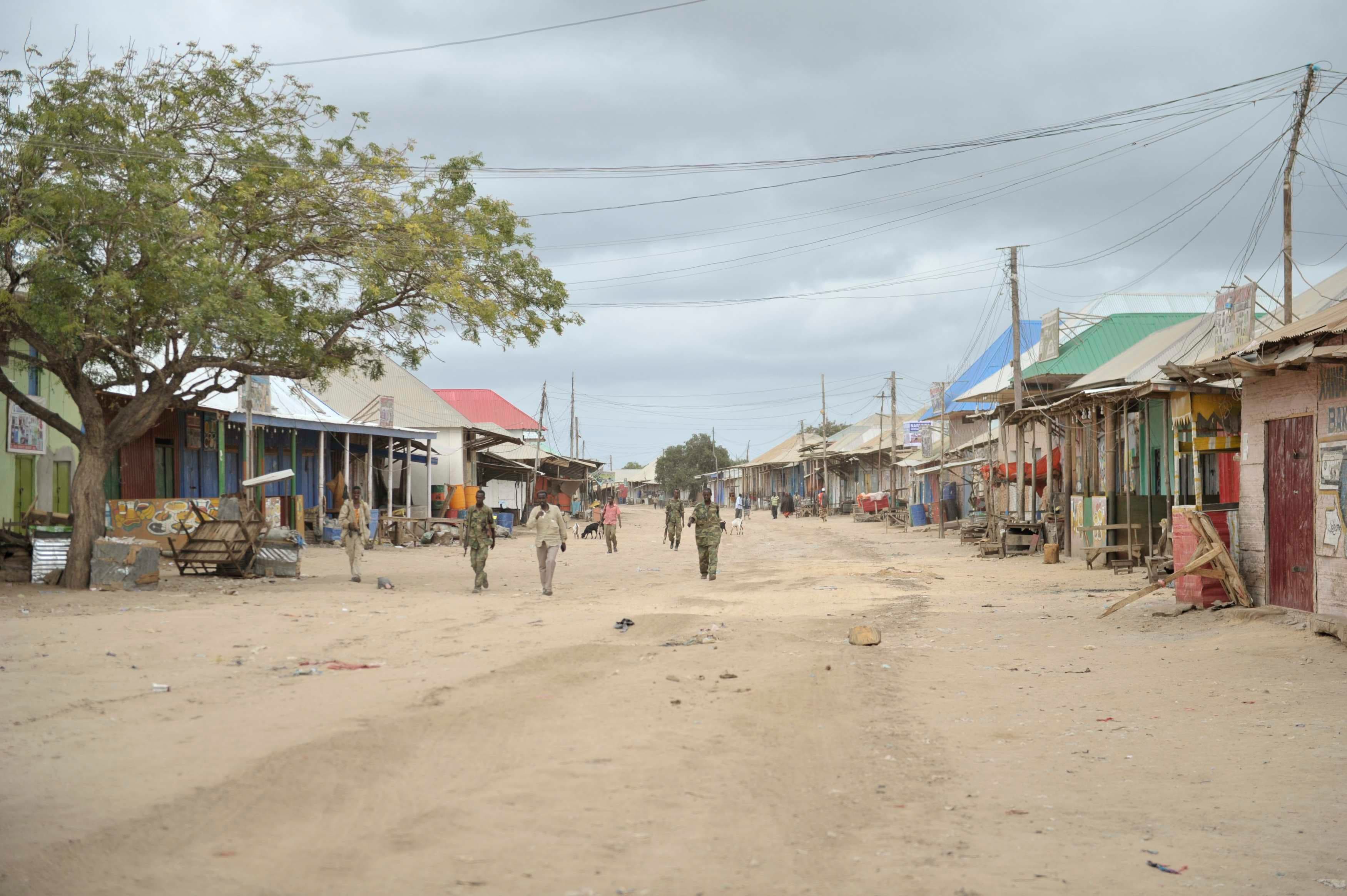 Godane was described by one expert as being a quietly charismatic, unsmiling individual "who spent most of his time alone writing poetry."
After obtaining a study scholarship, Godane went to Pakistan in 1998. "He disappeared from where he was studying, probably entering into Afghanistan," Hansen told Al Arabiya News, citing information received from relatives in Godane's Isaaq clan.
Upon returning to Somalia, Godane took part in several militant attacks, building up his influence in the capital, Mogadishu, with what would in 2006 formally become known as al-Shabaab, an offshoot of the Islamic Courts Union that warred against the fragile government.
He is also reported to have been involved in the 2003 murder of Richard and Enid Eyeington, the British couple who were shot dead at the school they ran in Somaliland.
In either late 2007 or early 2008, after working his way up through the ranks, Godane took over leadership of al-Shabaab, and oversaw the group's "golden age" between 2008 and 2010, Hansen said.
Expanding Ambitions
In 2009, Godane led al-Shaabab into a formal alliance with al-Qaeda, setting its calculus towards global jihad rather than a struggle merely limited to Somalia's borders.
Godane claimed responsibility for the July 2010 bombings in the Ugandan capital, Kampala, that killed 74 people, and also reportedly oversaw the Sept. 2013 massacre in the Kenyan capital's upscale Westgate Mall, in which 67 people were killed.
During the peak of al-Shabaab's power, the group occupied large areas of Mogadishu, as well as the strategic port town of Kismayo, although African Union (AMISOM) forces and Somali government troops eventually routed them from the areas in 2011 and 2012, respectively.
The group imposes rules of its own version of Islamic law in the areas it controls, prohibiting activities such as smoking, listening to music and playing football.
The group's surge in power and capabilities in deeply tribal Somalia is likely due to Godane's vision of a Somalia united by hardline Islamism instead of clan rivalries, East Africa analyst Rashid Abdi told the BBC.
Ahmed Soliman, a researcher at the British think tank Chatham House, said that Godane had remained the leader of al-Shabaab for so long due to his ability to neutralize threats to his leadership within the group.
"Since 2012, several members have come up against him. These people are no longer with us or are no longer in the group," Soliman said.
In 2013, one of the group's members, Omar Hammami, released a video condemning Godane's leadership. Later that year, Godane loyalist and presumed successor Ibrahim al-Afghani denounced him in a letter to al-Qaeda leader Ayman al-Zawahri, accusing the al-Shabaab leader of autocratic leadership.
In response, Godane ordered his elite "Amniyat" internal security service to eliminate both of the dissenting fighters.
But by wiping out opponents to his leadership, Godane's death may put the organization in crisis, according to Hansen.
"There is no real heavy candidate to take over the leadership," he said, describing Godane as a strong, influential leader who managed the group in a way that enabled it to withstand the "quite superior forces of the African Union."
"He was probably a good leader, and his loss is quite a heavy blow to al-Shabaab."
Al-Shabaab has since appointed Ahmad Umar as Godane's successor, Agence France-Presse reported on Saturday.
[With AFP]