Profile: Slain British aid worker David Haines
Haines was captured in March last year in Syria while on assignment for ACTED, a French NGO
David Haines, a 44-year-old aid worker from Perth, Scotland, is the latest man and the first Briton to be allegedly beheaded by ISIS militants in a video released early Sunday.
Haines was captured in March last year in Syria while on assignment for the Agency for Technical Cooperation and Development (ACTED), the NGO said.
Haines was born in Yorkshire and grew up in Perth, where his older daughter, Bethany, 17, lives.
For 15 years, Haines worked "as a humanitarian…helping victims of conflict in the Balkans, Africa and the Middle East" implementing the expertise he acquired during a 12-year service in the British Royal Air Force, the Guardian newspaper said.
ACTED, a French non-governmental organization, had planned to construct refugee camps near the Turkish border for displaced Syrians, the Guardian newspaper reported.
"When he was taken hostage in March 2013, David was in Syria as part of ACTED's humanitarian effort in support of tens of thousands of people affected by the crisis," a Sept.5 statement released by the NGO read.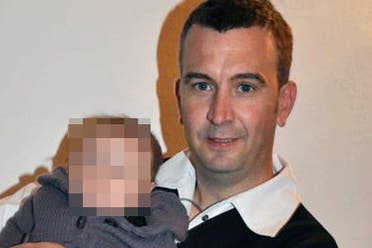 Haines was captured on his third day in Syria with a fellow ACTED employee, Italian Federico Motka.
"Two very fast cars came up behind – one overtook and the other stayed behind. They shouted at us to get out of the car in formal Arabic. They were wearing black masks and were so professional. They knew that two of us were Syrians and they knew who else was in the car. One of them put a gun to my head and threatened me not to tell anyone what I had seen. They put [Haines and Motka] in the boot of their car and shot out the tires of our car," the Guardian quoted a Syrian translator who was travelling with the aid workers as saying.
Motka was released in May this year, after the Italian government had paid, according to the Daily Telegraph, almost $6.5 million for his release.
Haines was identified at the end of a video that appeared earlier this September showing the brutal murder of U.S. journalist Steven Sotloff.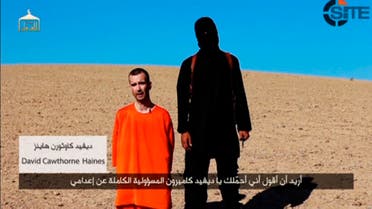 Haines' family had attempted to reach out to ISIS to call for his release but their appeal fell on blind ears as a statement issued by the Haines on Sunday said the extremists have not responded to any of their attempts to make contact so far.
"We are the family of David Haines. We have sent messages to you to which we have not received a reply. We are asking those holding David to make contact with us," the family said in the statement released by the Foreign Office in London.
"He's everything to us," Dragana, Haines' second wife said while speaking to the Daily Telegraph.
She lives with Haines' second daughter, Athea, four, in a city near Zagreb.
"He's our life. He's a fantastic man and father. Nobody can understand how we are feeling. My daughter keeps asking about him every day," she told the British daily.