The Gulf Cooperation Council was formed in 1981 with six member countries: Bahrain, Kuwait, Oman, Qatar, Saudi Arabia, and the United Arab Emirates. At its formation, the founding charter of the GCC was to effectively realize economic and social integration among its members. To accelerate such efforts, several deals were signed.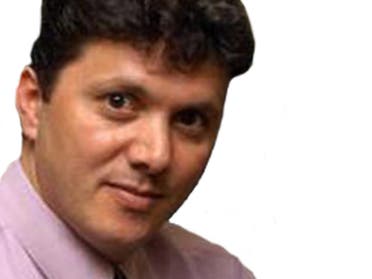 An economic agreement (December 2001) brought a renewed focus on trade, investment, and various other economic issues. A customs union agreement (2003) aimed to remove restrictions on internal trade and establish common external tariffs. A common market status agreement (2008) aimed to create a single environment where citizens of member countries would enjoy equal rights and privileges. The establishment of a single currency, planned for 2010, has been postponed.
The GCC has struggled to achieve most of its stated goals. A customs union agreed a decade ago has not taken effect. Plans for monetary union have been repeatedly delayed. Intra-GCC trade is still low and disappointing. Numerous barriers prevent a common market from becoming a reality.
The "Arab Spring" has created a sense of urgency in intensifying regional integration efforts. Within this context, King Abdullah of Saudi Arabia put forward at the GCC summit in Dec. 2011 a proposal to transition the GCC from its cooperation phase to the union phase, as envisioned at its founding. Last December, member heads of state welcomed the proposal, and there is speculation that it could be agreed this year.
King Abdullah had in mind the concept of the European Union when he presented the proposal. Instead of entailing the dissolution of GCC member states, it would function as a confederation, establishing common policy on economics, foreign relations and defence. However, what makes it so different this time?
Geostrategic challenges
The Gulf region faces myriad political and security challenges, from the Iranian nuclear program, to the threat of terrorism, to the political crisis in Bahrain. Consequently, Gulf states have realized the greater need for self-reliance and cooperation, particularly against external threats and changing dynamics in the Middle East.
With recent developments in the Arab world, current GCC calculations are driven by a deep fear and suspicion of Iran's ambitions, its growing influence, and its ability to destabilize some countries in the region. They see Iran's activities as dangerously provocative, not only in Iraq, but also in Syria, Lebanon, Palestine, Bahrain, Yemen, parts of Africa, and southeast Asia.
"Convinced that the West seeks their demise, Iran's ideologically driven leaders are unlikely to take [the Syrian president's] downfall lightly and will likely become even more aggressive," James Jeffrey, the Philip Solondz distinguished visiting fellow at the Washington Institute, and former U.S. ambassador to Iraq and Turkey, wrote in Foreign Policy magazine last month.
"Washington must anticipate even less progress in nuclear negotiations, greater destabilization in Iraq, increased Iranian asymmetrical adventures, new confrontations in the Gulf, and possibly even full-out nuclear weapons development," he added.
GCC states also have to deal with the sectarian Sunni-Shiite conflict, which is causing civil unrest and problems in neighboring countries. Terrorism also remains a major security concern. GCC countries fear that the turbulence in Yemen, Syria, and Iraq may allow al-Qaeda and other terrorists groups to entrench themselves in territories now beyond government control. These concerns can only be confronted at the regional level, and need a high degree of collective coordination.
Above all, the current unwritten architecture of "oil for security" between the GCC and Washington has become more complex, and sometimes contradictory, due to many domestic, regional and international factors. For the GCC, any military confrontation between the United States and / or Israel and Iran could result in collateral damage to its members. On the other hand, GCC states fear that if Washington pursues diplomacy, it may strike a deal with Iran at the expense of their interests.
As for U.S. strategy, the most sustainable and cost-effective end-state for the perceived Iranian threat is the achievement of a stable balance of power across the Gulf region. Encouraging the GCC to develop into an effective military alliance is essential to achieving this balance of power.
In this regard, before being named secretary of state, senator John Kerry commissioned a report on the U.S.-GCC relationship that called for a security architecture to be erected on three pillars: a small but capable U.S. military presence; increased burden-sharing as GCC partners contribute to their own regional security and stability; and steady diplomatic engagement with the GCC to promote improved governance, economic diversification and human rights.
Subsequently, as the future may carry a lot of surprises, perhaps the only thing that is certain is uncertainty. U.S. policy in the Middle East is still evolving, so all possibilities could be on the table. As such, Gulf states need a common strategy that takes into account all scenarios.
These political developments have been coupled with change in the geopolitical landscape of the world's energy demand and supply. The GCC is facing a significant shift in demand from West to East. China and the Asia-Pacific are likely to remain the demand growth leaders over the medium term.
However, the GCC cannot take the Asian market for granted. It may need to re-evaluate its strategies to compete with future North American natural gas liquids and gas exports, and devise a policy to prevent Gulf states competing with each other in Asian markets.
Another challenge is the scope for innovation. "When it comes to energy, the rule of the game is to expect the unexpected," said energy historian Daniel Yergin. "So much effort is going into research, development and innovation all across the energy spectrum, 10 years from now we may well see the next game changer."
The shale revolution is the obvious example, as new drilling technologies have changed the global energy landscape forever. Again, the GCC cannot take the oil market for granted, and its members should collectively look for innovative solutions to diversify their economies.
Economic benefits
Beyond regional geopolitical motives, many experts argue that a debate about the future of the GCC is both necessary and overdue. The Gulf region's economic performance over the past three decades has been far below its potential.
More importantly, GCC countries face a number of serious economic management challenges. These include high youth unemployment, low participation of women, lack of energy efficiency, vulnerability to global commodity market shocks, water scarcity, weak governance, and inefficient public sectors.
The World Bank published this year a study highlighting the many advantages of economic integration between Gulf countries. It could help address the above challenges by boosting growth, fostering diversification and stimulating employment. Furthermore, by setting standards for good institutional practice, regional integration can contribute to good governance and accelerate institutional transformation.
Additionally, adopting common customs procedures, domestic investment rules and regulations, and product quality standards can boost foreign domestic investment inflows and enhance the credibility of domestic investment regimes.
However, the World Bank stressed that while it is not a panacea or a substitute for domestic reform, economic integration can help attract the investment needed to generate more and better jobs by removing barriers to trade and investment, and by improving the environment for both domestic and foreign investment.
Integration will also improve qualifications and work experience in the Gulf. The use of expatriate workers over the last several decades has helped the region to quickly develop an advanced infrastructure, but it has led to an underdevelopment of local human capital.
An International Monetary Fund paper addressing economic prospects and policy challenges for GCC countries emphasizes that ensuring sufficient job creation for nationals has become a crucial issue. Social upheaval in the rest of the region has highlighted the importance of employment for social cohesion. Enhancing education and training systems, improving job-placement services and, potentially, providing targeted subsidies for hiring of new labor market entrants could help boost job creation.
The IMF, in its "World Economic Outlook April 2013" report, argues that to address their medium-term challenges, GCC states need to continue with reforms that increase the pace of economic diversification and support job creation. The former will require continued infrastructure investment and further improvements in the business climate, while the latter will require enhancing education and training, improving job-placement services, and reviewing incentives for working in the private sector.
Greater cooperation among Gulf states could be a forum to help meet these needs. The GCC union could offer practical advantages for residents in the fields of transportation, employment, communication, education, training, and food and water security, according to the IMF.
Lessons from Europe
One of the clearest lessons of the European debt crisis is that a monetary union without a fiscal one is problematic. Also, strengthening the private sector and its share in the economy is a recipe for successful integration. Studies on European liberalization have shown that increased competition cuts costs and prices, and encourages mergers. However, it is vital to emphasize that policies should be directed to serve the interests of all citizens and members, not the most influential countries or players.
Increased intra-GCC trade is vital to deepen the union. Total trade flows among GCC countries was $8 billion in 1980, representing nearly 4 percent of their total trade with the rest of the world. This rose to around $85 billion in 2011, a share of around 6 percent of their total trade with the rest of the world, according to the IMF (intra-EU trade is around 60 percent). This suggests that despite showing some tendency for trade creation, intra-GCC trade is experiencing slow progress in integration.
For many people in the Gulf, a more effective and united GCC provides, above all, greater economic opportunities. Promoting the role of women in political and economic development is very important. The European experience provides strong indications that equal opportunities for women strengthen the economy.
However, female workplace participation in the Gulf has been a major concern, especially in Saudi Arabia. It is true that many positive steps have been achieved in this area, but there is a lot that can be done to enhance women's contributions.
GCC countries are basing their efforts on two pillars: education and economic diversification. Thus, political reform might not be high on the list of priorities in the coming years. Gulf states' reaction to the Arab uprisings has largely been to move in the other direction, with increased spending on security rather than promoting greater democratic reforms.
Only sophisticated and finely tuned political balancing may lead to more political participation, accountability and national consensus that will deepen support for the Gulf union.
There are many issues that need to be confronted, divisions that must be bridged, and concerns and criticisms that should be taken into account. Looking forward, the major step is to open a public debate about the union, dealing with the sensitivities and concerns of some countries, sectors and individuals with full transparency, seriousness and respect. The most important lesson of the European experience is that imposing things from the top without public support may be a recipe for failure.
_________
Dr. Naser al-Tamimi is a UK-based Middle East analyst and author of the forthcoming book "China-Saudi Arabia Relations, 1990-2012: Marriage of Convenience or Strategic Alliance?" He is a regular contributor to Al Arabiya, with a particular research interest in the energy politics and political economy of Saudi Arabia, the Gulf, and Middle East-Asia relations. The writer can be reached at: Twitter: @nasertamimi and email: [email protected]