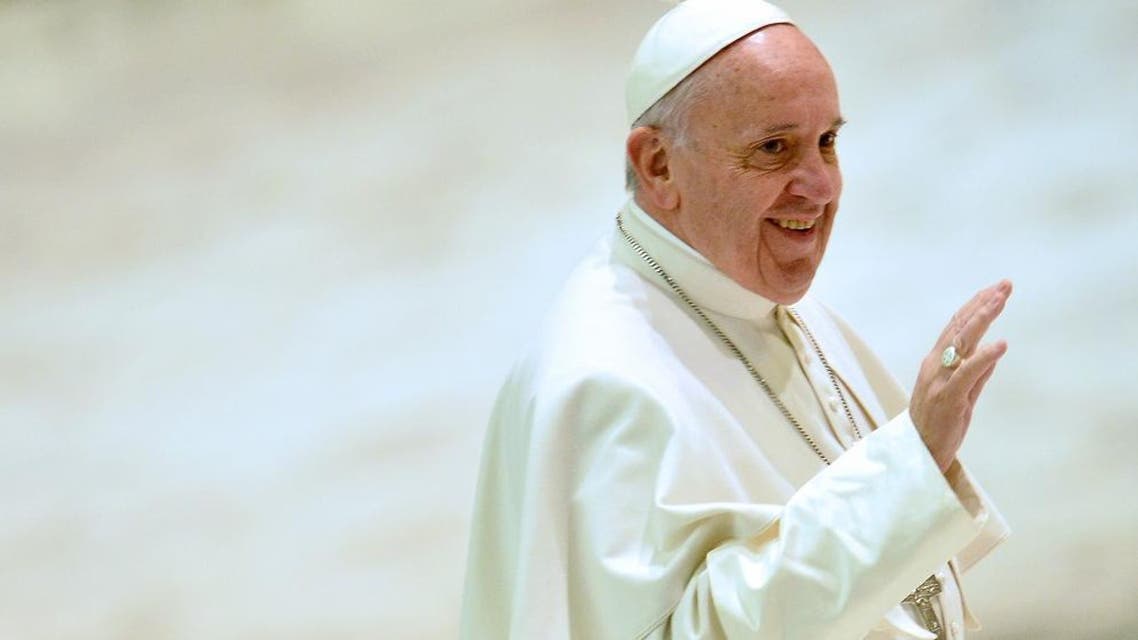 Pope tells world leaders 'Don't forget the poor'
In a message read on his behalf Pope Francis called on world leaders to create an inclusive society that showed "respect for human dignity"
The pope told world leaders 'don't forget the poor' in a message delivered to the World Economic Forum on Wednesday
In a message read to conference by President of the Pontifical Council for Justice and Peace, Cardinal Peter Turkson, the Pope made a heartfelt plea to delegates: "Do not forget the poor."
He said this was the 'primary challenge' facing all at the conference.
"Those who have the means to enjoy a decent life, rather than being concerned with privileges, must seek to help those poorer than themselves to attain dignified living conditions, particularly through the development of their human, cultural, economic and social potential," the statement added.
Pope Francis' message went on to say: "We must never allow the culture of prosperity to deaden us, to make us incapable of feeling compassion at the outcry of the poor, weeping for other people's pain, and sensing the need to help them, as though all this were someone else's responsibility and not our own."
The Pope reached out to business leaders explaining that business was "a noble vocation, directed to producing wealth and improving our world", especially "if it sees the creation of jobs as an essential part of its service to the common good."
"Once we realize this," the pope's message continued, "we become more fully human."
This year's annual World Economic Forum, attended by world leaders from all backgrounds is addressing the needs of what has been labelled the Fourth Industrial Revolution, including environmental issues and poverty.
The pope's message expressed concerns over the coming fourth industrial revolution which would ultimately bring with it new technologies such as "robotics and scientific and technological innovations."
He expressed concern over such technology, saying "it brings diminished opportunities for employment that also brings with it a responsibility among leaders to create jobs, tackle inequality and help solve society's complex crisis,"
He said he hoped this did "not lead to the destruction of the human person - to be replaced by a soulless machine - or to the transformation of our planet into an empty garden for the enjoyment of a chosen few."
He called for an inclusive society that would show "respect for human dignity, tolerance, compassion and mercy."
The World Economic Forum is an annual event attended by more than 2,500 world leaders from all backgrounds. The three day summit is been held in Davos-Klosters, Switzerland, from Jan. 20 to 23.