The hajj security forces for administering and organizing pedestrians have begun organizing the movement of pilgrims, who have arrived in Mina with the help of 15,000 personnel who contribute to streamlining the movement of traffic and pilgrims.
Assistant Commander of the Hajj Security Forces for the Management and Organization of Pedestrians Brig. Gen. Masoud Faisal al-Adwani said contingency plans have also been prepared.
Among the options is the existence of alternative routes in case of large numbers of pilgrims. Their movement will be transferred to these routes.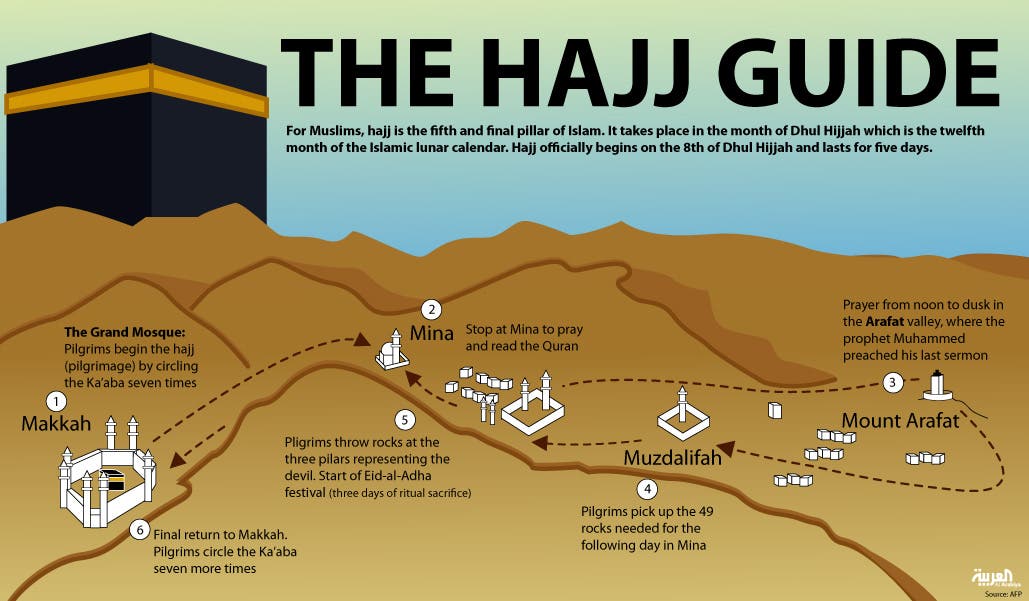 This year witnessed the addition of new command stations and the numbers of these stations have reached 25, while the centers under them are 140 and are distributed along Mina. The "no entry" points at the gateways to Makkah have been supported via a point at al-Nawariyah checkpoint and another at al-Behaitah checkpoint east of the holy capital in which a force comprising of privates and students from the Department of Public Security training cities has been included so as to prevent infiltration across these points.
The personnel have received training in several courses, programs, seminars and theoretical and applied training aiming at acquainting the privates with the sanctity of the place and time and the duties he has been assigned so as to serve pilgrims.
They are trained to adapt themselves to prevent squatting, arresting infiltrators, controlling the flow of pedestrians, maintaining the flow of pilgrims in one direction, dividing and managing the masses of pilgrims and organizing the pedestrians in the northern and western courtyards of the Grand Mosque.