Saudi Arabia's King Abdullah on Friday ordered the opening of the first phase of Makkah's Grand Mosque expansion project during this year's hajj season.
The phase includes the expansion of the ground and first floors, the first and second mezzanine of the building as well as the northern, southern and western yards.
The project has been underway to accommodate an estimated 450,000 worshipers at the Grand Mosque, out of the targeted additional capacity of one million people, the Saudi Press Agency said.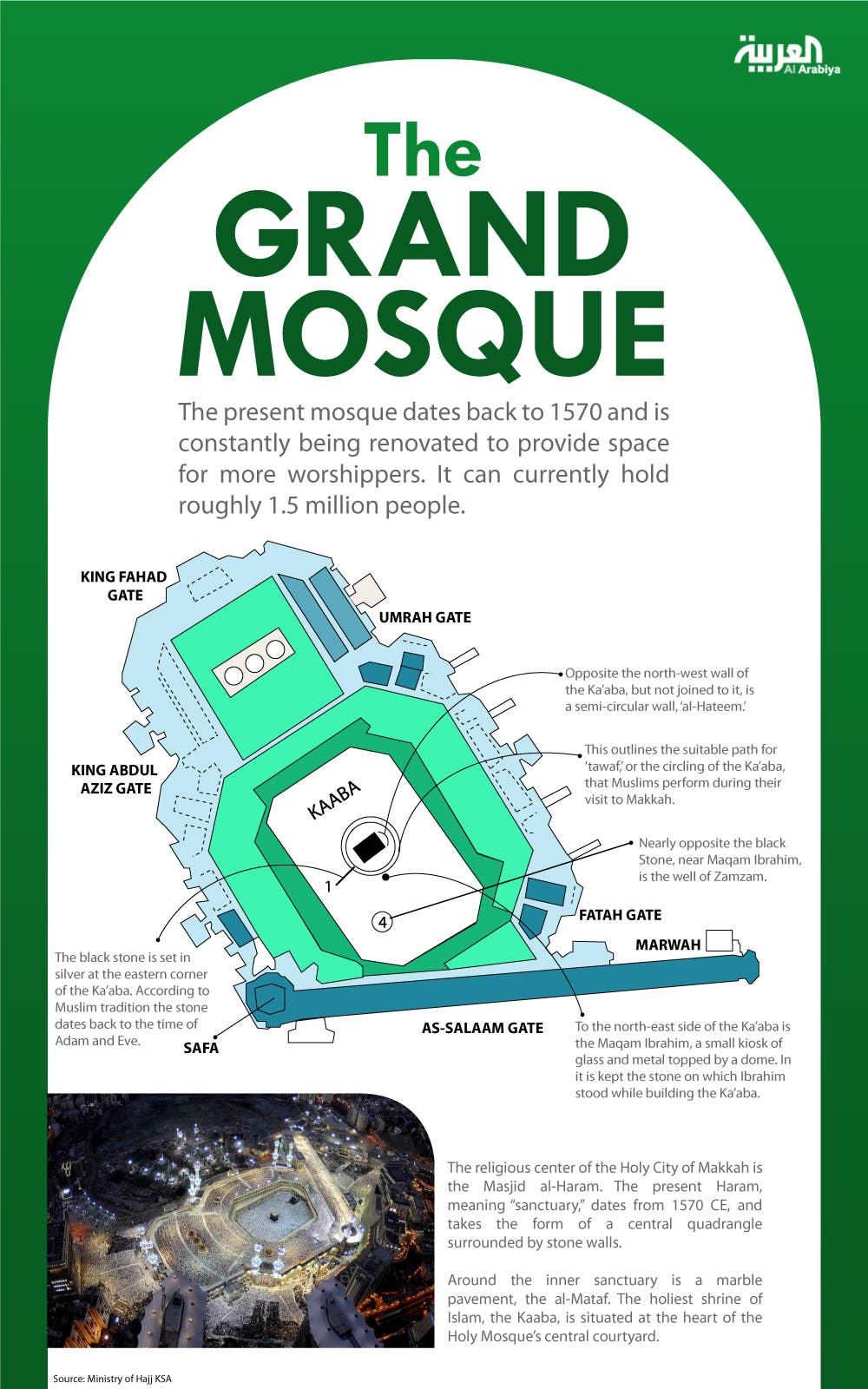 Upon completion of the project in about 10 months, the capacity of the Grand Mosque will increase to allow up to 1.6 million worshipers.
In implementation of the king's orders, as many as 10,000 ablution places out of a total of 20,000 were completed together with the provision of cold potable water inside the expansion building and its courtyard, the operation of escalators to facilitate traffic between the ground and first floors, as well as the first and the second mezzanines of the new building.
The area will include escalators providing access to the underground water circulation area, the operation of air-conditioning, lighting, audio amplifying, closed circuit control and fire systems.
The king also ordered the opening of Phase I of the Custodian of the Two Holy Mosques project to upgrade the capacity of mataf (circumambulation of the Ka'aba area).
This includes the following: the central area can now hold up to 20,000 pilgrims per hour, the ground floor which can accommodate 5,000 perambulators per hour, first floor — 15,000 perambulators per hour, rooftop — 30,000 perambulators per hour and the temporary mataf area at a capacity of 2,000 perambulators per hour.
The expansion project incorporates an additional area totaling 1,300,000 sq. meters that accommodates 52 gates, four minarets, a movable key tomb, 120 elevators in addition to the security and health services as well as transport stations, tunnels and other key infrastructure associated with the mosque.

This article was first published in the Saudi Gazette on Oct. 12, 2013.