UAE launches national strategy aimed at empowering Emirati women
The National Strategy for Empowerment of Emirati Women in the UAE sets policies and programs between 2015 and 2021
The United Arab Emirates' Sheikha Fatima bint Mubarak, Chairwoman of the country's General Women's Union, launched on Saturday a national strategy aimed at empowering women in the Gulf nation, the official WAM news agency reported.
The National Strategy for Empowerment of Emirati Women in the UAE sets policies and programs between 2015 and 2021.
It is an update of a set of policies launched in 2002 and will provide a general framework for both federal and local branches of government, private sector, and members of civil society.
"We wish that the strategy would contribute to drawing future for our people and country through partnerships with federal and local government departments, civil society organizations, and regional and international organizations," Sheikha Fatima was quoted by WAM as saying.
The strategy follows surveys which analyzed shortcomings and strengths in current policies implemented by a number of women empowerment institutions, WAM reported.
"The overall surveys have unveiled that the achievements attained by women in all domains exceeded the expectations as the challenges did not pose any obstacle, but they made those in charge to think in a scientific way to discover ways and approaches to overcome them," Sheikha Fatima, who is also the Supreme Chairwoman of the Family Development Foundation and President of the Supreme Council for Motherhood and Childhood, said.
"We also wish that the strategy 2015-2021 would be a framework for setting up work plans which would contribute to position the UAE among the advanced countries in the area of women empowerment," she added.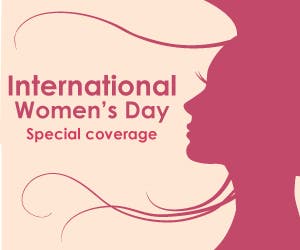 This article is part of Al Arabiya News' Special Coverage on International Women's Day.