Conservative former parliament speaker Gholam-Ali Haddad-Adel on Monday withdrew his candidacy from Iran's June 14 presidential election, Iranian media reported.

Haddad-Adel, a close adviser and a relative by marriage of clerical Supreme Leader Ayatollah Ali Khamenei, had been member of a coalition of conservative "Principlist" candidates that included Tehran Mayor Mohammad Baqer Qalibaf and former foreign minister Ali Akbar Velayati.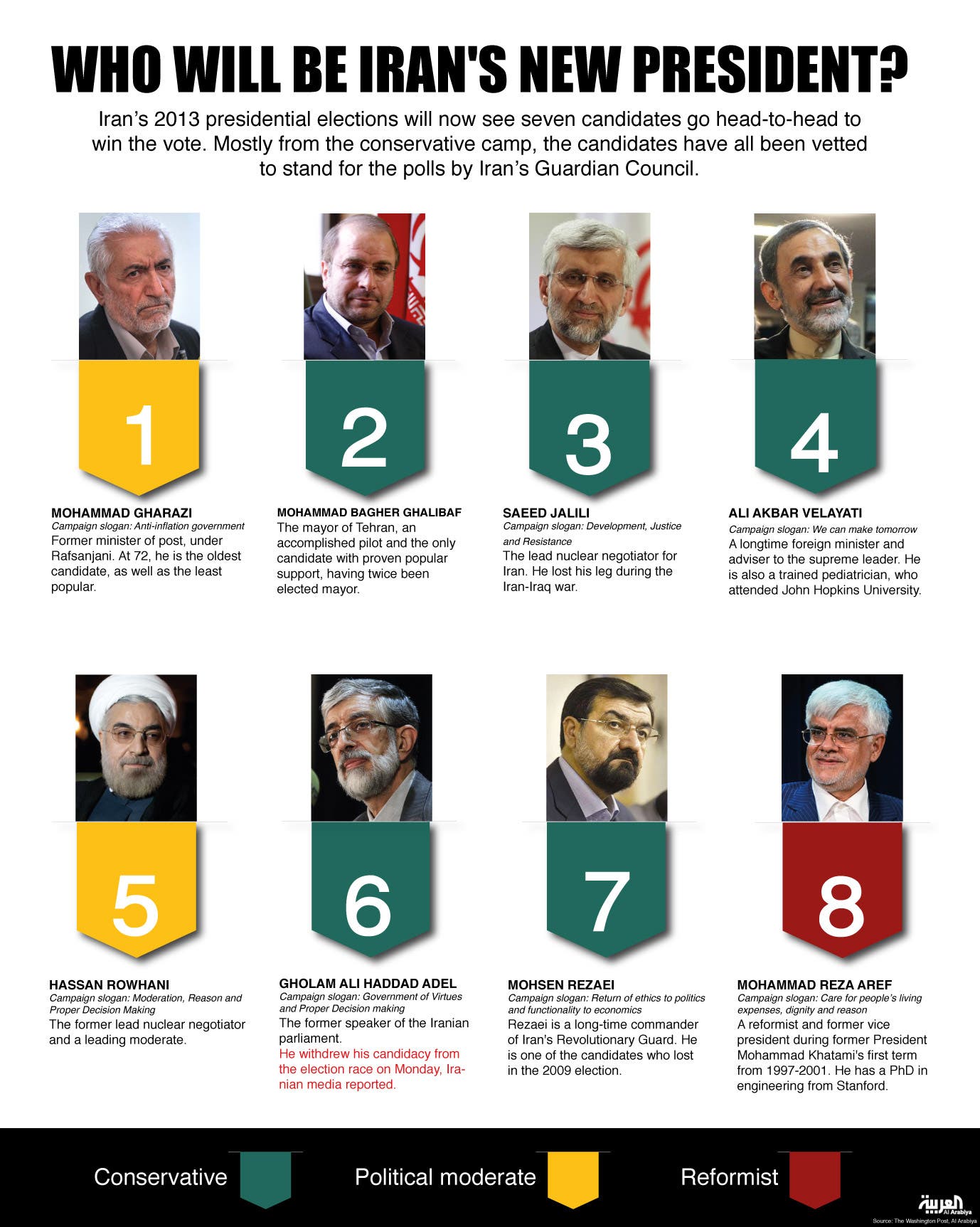 "With my withdrawal I ask the dear people to strictly observe the criteria of the Supreme Leader of the Revolution(Khamenei) when they vote for candidates," he said in statement carried by the semi-official Mehr news agency.

He did not endorse a single candidate, but called for a hardline conservative victory. "I advise the dear people to take a correct decision so that either a Principlist wins in the first round, or if the election runs to a second round, the competition be between two Principlists."

Haddad-Adel was approved to run in the election last month by the Guardian Council, a vetting body of clerics and jurists, along with seven other men. The slate of candidates is largely dominated by conservatives close to Khamenei.

The presidential vote on Friday will be Iran's first since2009, when mass protests erupted after losing reformists disputed the election results, saying they were rigged to favor President Mahmoud Ahmadinejad.