Iran's Guardian Council rebuffed media reports on Monday saying it was considering barring centrist cleric Hassan Rohani from the presidential election race.
The election watchdog said it was not considering disqualifying any candidates before the June 14 vote.
"A further review of the qualifications of candidates has not been raised and we deny such a thing," Iran's state news agency IRNA quoted Guardian Council spokesman Abbas Ali Kadkhodai as saying.
Iran's semi-official Mehr news agency said on Sunday the Guardian Council would consider whether to disqualify Rohani for revealing "classified information" on the country's nuclear program in a televised presidential debate and for some slogans chanted by his supporters during rallies, Reuters reported.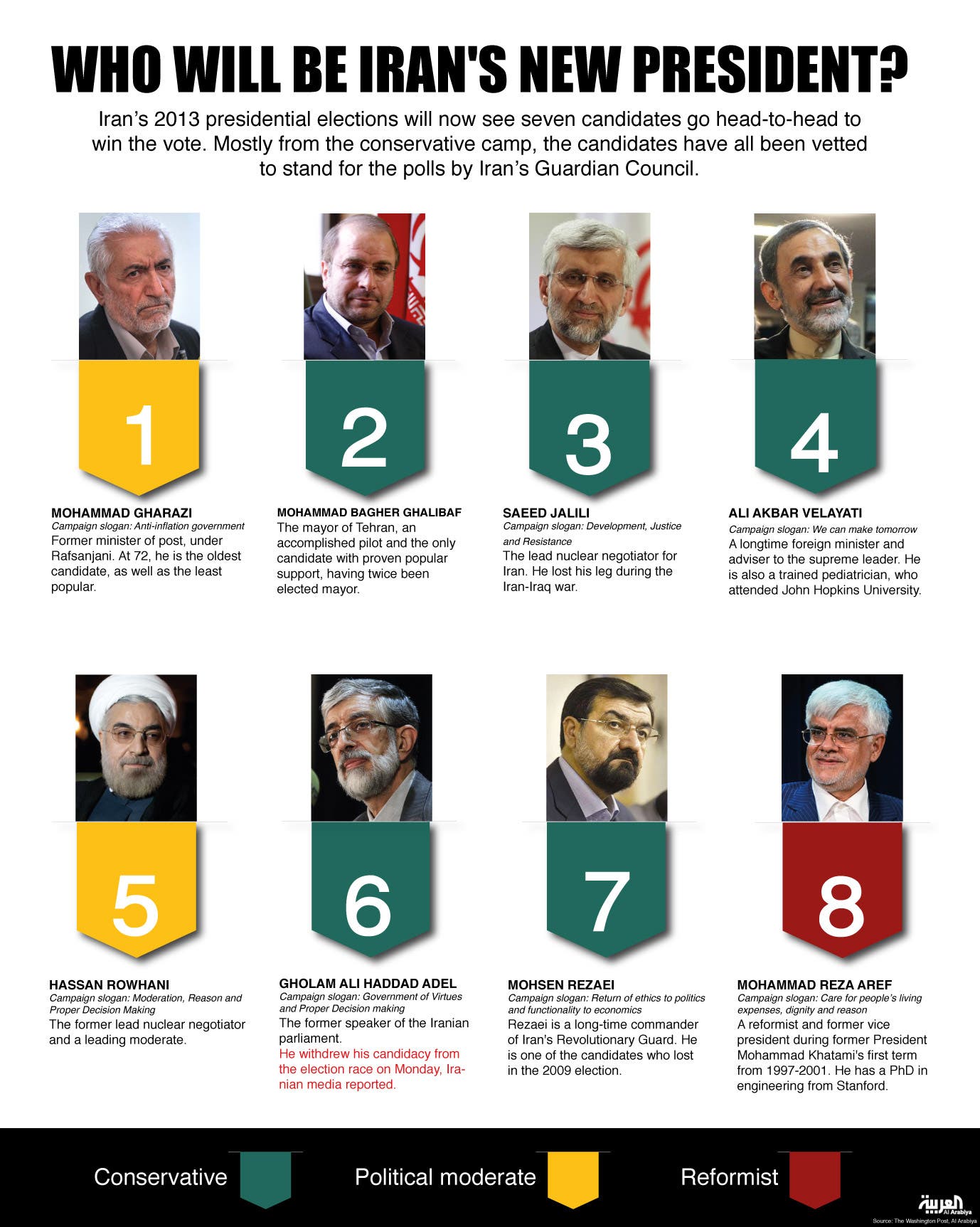 During the debate, Rohani, who was the nuclear negotiator under reformist ex-president Mohammed Khatami, criticized hardline stances in nuclear policy.
Among the eight candidates in the running, Rohani is the most prominent moderate candidate approved to run last month by the Guardian Council.
The slate of eight men is dominated by hardliners and conservatives.
Among those running for the ballot are Iran's top nuclear negotiator Saeed Jalili, prominent lawmaker Gholam Ali Haddad Adel, former foreign minister Ali Akbar Velayati and Tehran mayor Mohammad Bagher Qalibaf - all top loyalists to Iran's supreme leader, Ayatollah Ali Khamenei.